Mythical Architecture Design with Blender / 3DCoat for Beginners


Software:



System: A mid-range PC is recommended since we will be working with high poly objects.
Feedback: Assignments Feedback
Lecturer: Suparno Panda
Lessons: 88 lessons / 20h
Update Policy: Monthly
Content: HD videos + Project file
Group: Private Group
$35.00×4
(Payment in 4 instalments by

)
$140.00
Noted: Hire Purchase will have $N service fees plus and can't enjoy discount at the same time. If the purchaser fails to full fill the payment on time, the access to the course will be frozen until it is paid.


Mythical Architecture Design with
Blender / 3DCoat

for Beginners

This course will help you to understand how to create epic buildings and structures with a mythological flair in them. We will be using lots of references and creating a blockout of our idea in Blender. Then we will make our assets in 3DCoat according to the blockout we created. Later on, we will build 2 scenes in Blender with those assets and create a solid composition and environment with them. Finally, we will post-process our renders in Photoshop and also add some extra details there. We will go through every aspect that is required in the process like lighting, modeling, texturing, rendering, and compositing.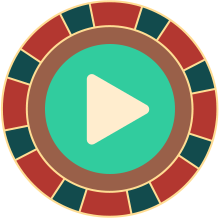 Course Feature
If you want to create epic environments with stunning mythical architecture designs, this course may fit your needs. Also, if you are anyone who struggles to achieve good lighting and composition for environment scenes, this course will help you out in that regard as well. You can create your own custom buildings which can be used in a variety of projects.

Course Breakdown

Composition with examples

Seek More Advice

Egypt Scene
Greek Scene
Core Knowledge Points
This course will focus on creating magnificent mythical architecture with fantasy elements in it. It will focus on two styles – Egyptian and Greek.
01. Composition References
I will highlight some composition techniques with examples and provide some suggestions on how to get some good online resources that can help in our projects. I also will discuss how to generate ideas for potential projects and how to gather references efficiently. I will give you my explanation of why we should gather references for any project and how to gather references before getting started on our project.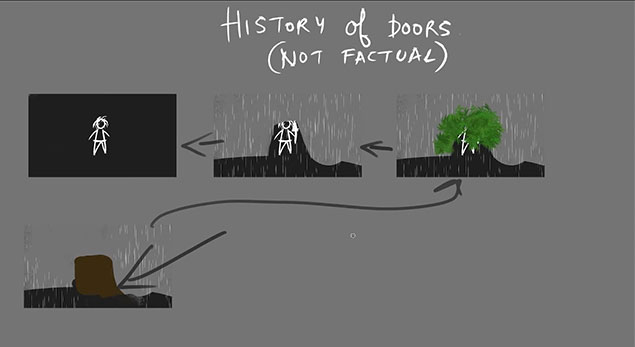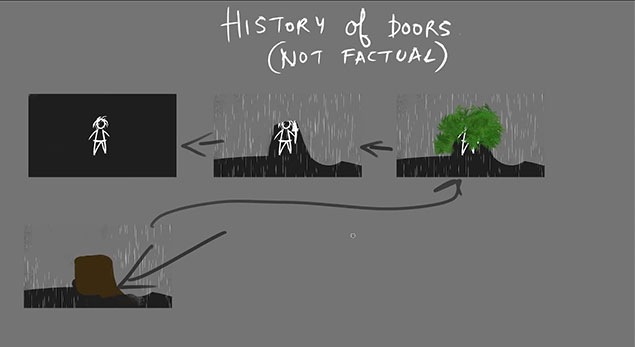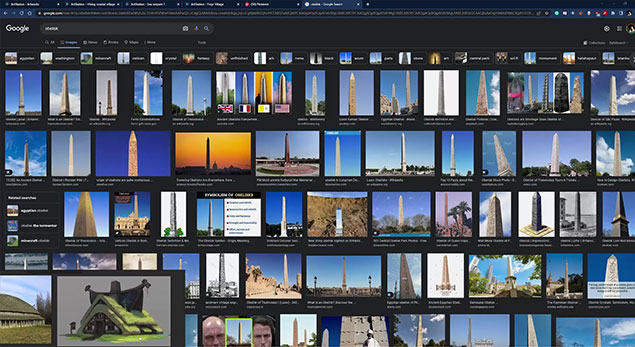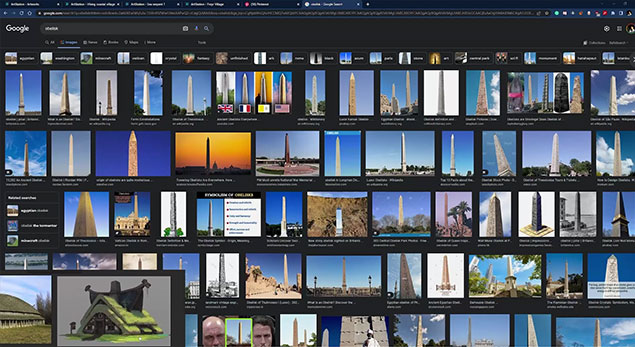 02. Blender Introduction
Discuss how to set up Blender settings and what addons to use, and share a few tips and tricks to work efficiently in Blender and the proper way of blocking out a scene in Blender.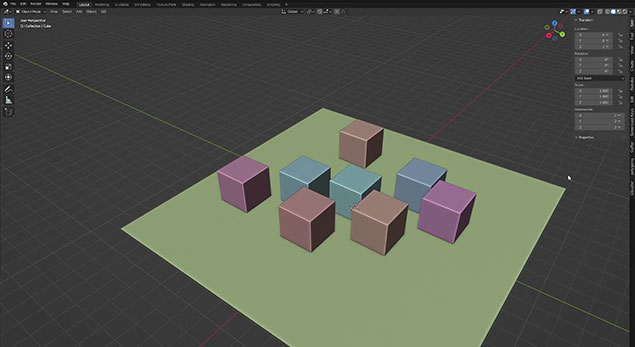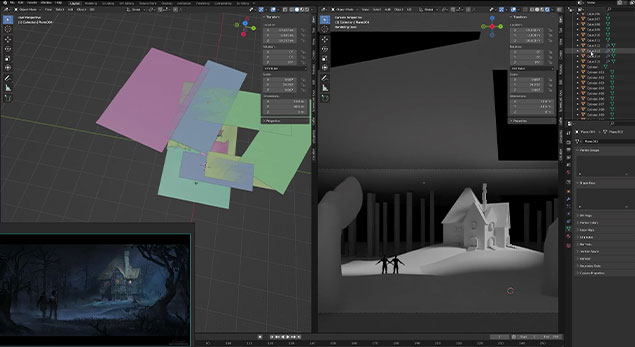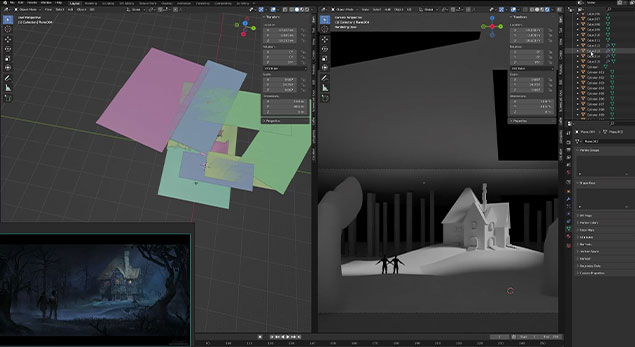 03. 3DCoat Introduction
In introduction to 3DCoat, I went through the important tools here. And then I showed you how to create a stencil in Photoshop to later import into 3DCoat for asset creation. I demo assets from scratch using all the techniques shown in the previous videos and texturing the asset in Blender using a simple technique.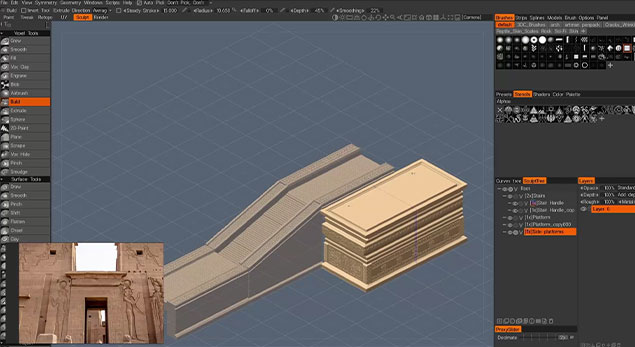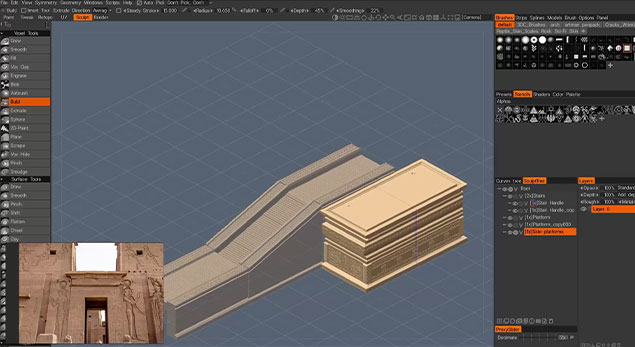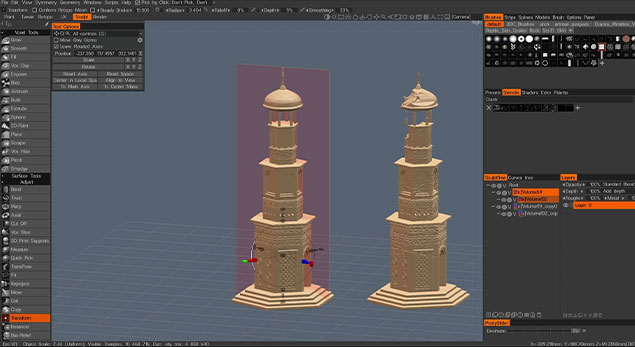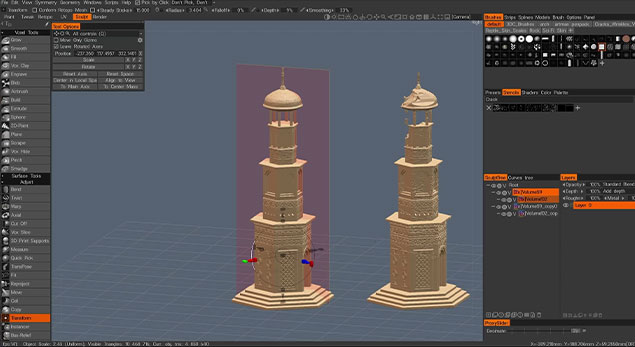 04. Project-based Case Practice
Here I create two projects in different styles by leading you to understand the whole creating workflow, from gathering References, blocking, assets creation, and assembling the scene to lighting, texturing, and rendering and finalizing the Scene in Photoshop. The entire workflow is explained. After going through the tutorial, you will be able to make environments with epic mythological architecture.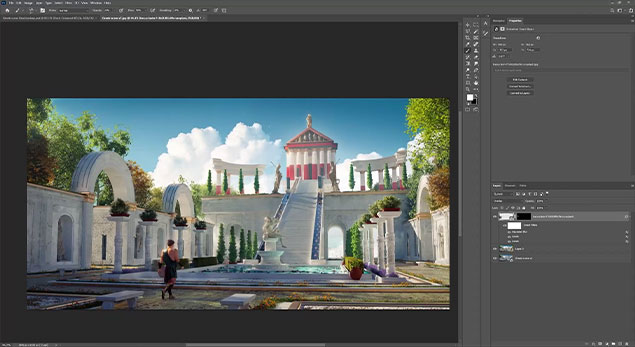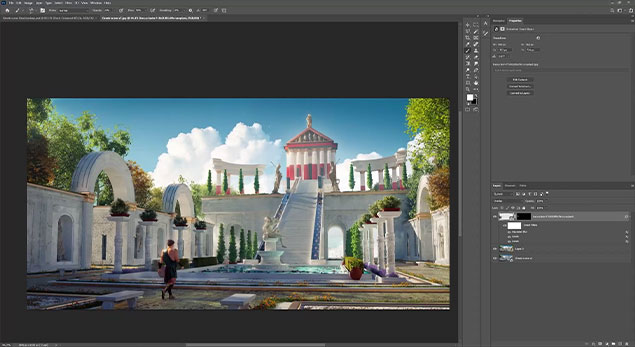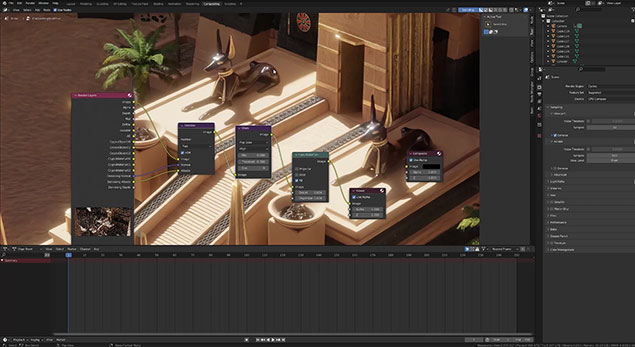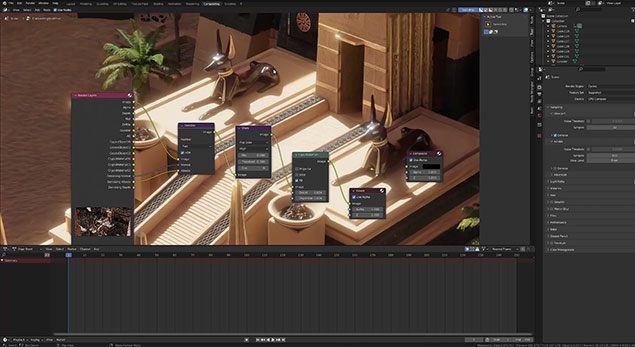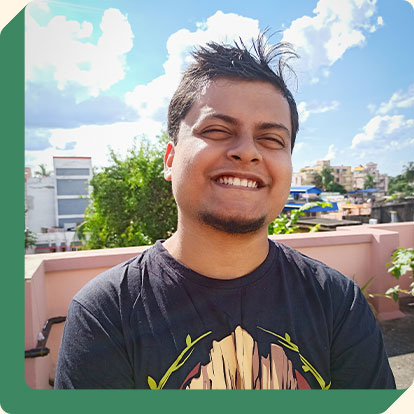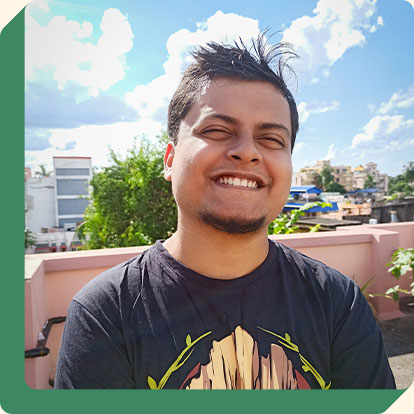 Environment Artist
Suparno Panda
Hello, my name is Suparno and I have been working as a freelance 3D artist for the past 1.5 years. I have worked in some animated projects as well as still images. My main focus has been to learn and grow quickly and I have watched countless tutorials and practiced to get to this point really fast. Participating in contests has led me to win several of them as well as get good at lots of aspects in 3D.
I have worked for several local and international clients. Some examples include: A music video for freeapollomusic, a product promotion video for a Sauce brand SAKAZA, a commissioned animated project for Bubblehouse.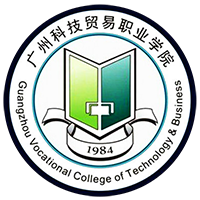 Guangzhou Vocational College of Technology and Business was founded in 1984 by Guangzhou Association For Science & Technology. It is a full-time public vocational college of Guangzhou approved by People's Government of Guangdong Province and registered by the Ministry of Education. Zhong Nanshan, a famous scientist, an academician of Chinese Academy of Engineering and the honorary chairman of Guangzhou Association For Science & Technology, serves as the honorary president.

Full Payment
$140
√

Free to watch the entire tutorial


√

Finish update


√

Permanently access
Buy Now
4 monthly payment
$35x4
√

Free to watch any updated video monthly payment with simultaneously update

√

Monthly update (Finish in 4 months)


√

Permanently access
Buy Now