Benefits for Environmental Artists
Arbor Day is coming, in order to do our best to improve the people's environmental protection art, wingfox provides an exclusive course discount for environmental artists. From now on, as long as it is an environmental art course, you can use the discount code: 15PC , Get better prices.
15PC
Environmental art is a range of artistic practices encompassing both historical approaches to nature in art and more recent ecological and politically motivated types of works.[1]
[2] Environmental art has evolved away from formal concerns, for example monumental earthworks using earth as a sculptural material, towards a deeper relationship to systems, processes and phenomena in relationship to social concerns.
[3] Integrated social and ecological approaches developed as an ethical, restorative stance emerged in the 1990s.
[4] Over the past ten years environmental art has become a focal point of exhibitions around the world as the social and cultural aspects of climate change come to the forefront.by wikipedia
With the continuous progress of social development, the increasingly prosperous economy and the rapid development of science, people's lives have become colorful. At the same time, with the industrialization of cities, pollution problems also follow, such as air pollution, water pollution, noise pollution, etc. The economic and social development has brought serious damage to the natural environment, all of which affect our lives.
Environmental issues have become one of the major topics in the current society. How to improve environmental protection awareness, strengthen environmental protection, and protect the earth on which we live has become an urgent issue in the current society. Therefore, I discuss with the theme of raising environmental protection awareness and advocate "To protect the environment, everyone has the responsibility", to strengthen people's awareness and initiative of environmental protection.
An Environment Designer (or Environment Artist) creates the environments, backgrounds and layouts of animated films, TV shows and video games. They are in essence world-builders working off a design brief or script to bring an imaginary universe to life.
In this course,you will learn:Twinmotion,Animation production,and quick environment building.
Suitable for Beginners all the way to advanced in Twinmotion
A knowledge of topography, architecture, cityscapes, geography and landscape is crucial to the craft of environmental design.
In the video games industry, Environment Designers often correlate with Level Designers, and increasingly specialize in the complex task of creating the backdrop to a story.
They create mood, express style and give context to worlds which characters inhabit. They also function to facilitate the many moving parts of an animation or video game.
The Environment Design element of 3D animation development is becoming ever more sophisticated as players demand more heightened experiences from gameplay, with some environments expressed as characters in themselves. The Environmental Designer imagines worlds which service the storyline and contribute to the immersive nature of the game.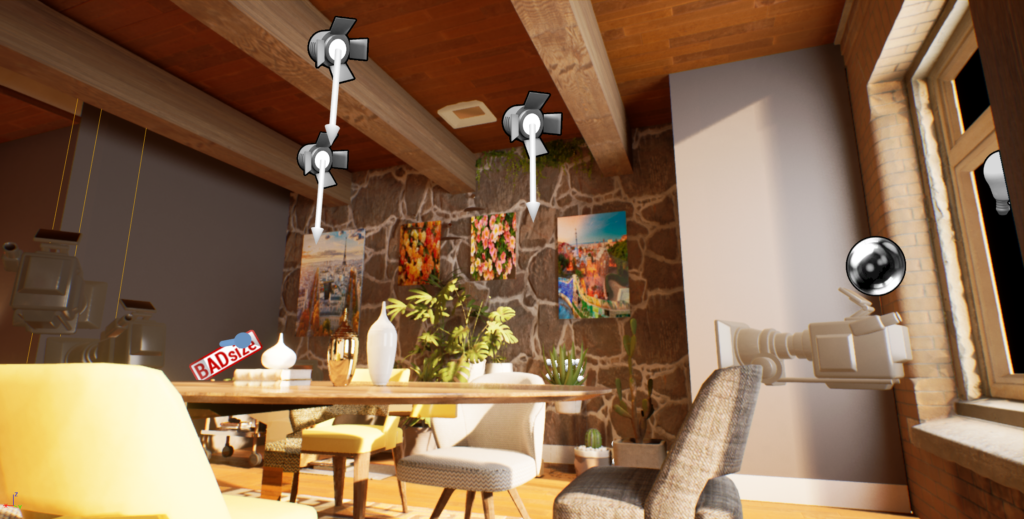 In this tutorial ,you will learn :Modeling in Revit,Megascan materials and assets,UE lighting and Cinematic.suitable for students who have architecture basic

The role of the Environmental Designer is to create the worlds of animated films, TV shows and games. They work from scripts and design briefs to bring the backgrounds, layouts and environments to life from abstract concepts and descriptions.
Their task is to build the interior logic of the world into their designs and visualize all the possibilities of those worlds for the characters to habit.
Expressing narrative through virtual landscapes and gamescapes is also an important part of the role. Environmental Designers are visual storytellers, infusing the backdrop with elements of the story or gameplay.
Lumion is one of the most powerful rendering software using GPU. So it means realtime rendering and less than 3 minute rendering time for 1 FullHD photo. Easy to learn. Can generate Animation and VR with ease and fast. What I can expect from this course? Become lumion Expert.
Which Wingfox course are you interested in? Please let me know in the comments below
What Does a 3D Texture Artist Do?
Last time we briefly introduced what 3D mapping is, if you forgot, you can click to review it: Do You Know about Texturing in 3D Animation? Let's continue to find out what a texture artist who works in 3D animation does.