A New Era: Unreal Engine 5 Released
The long-awaited Unreal Engine 5 is finally coming out. Yesterday the official Unreal Engine Twitter post indicated that the official Unreal Engine 5 release is now available for download. It introduces a series of groundbreaking features that enable game developers and creators from all walks of life to build the next generation of real-time 3D content and experiences with unprecedented freedom, fidelity, and flexibility.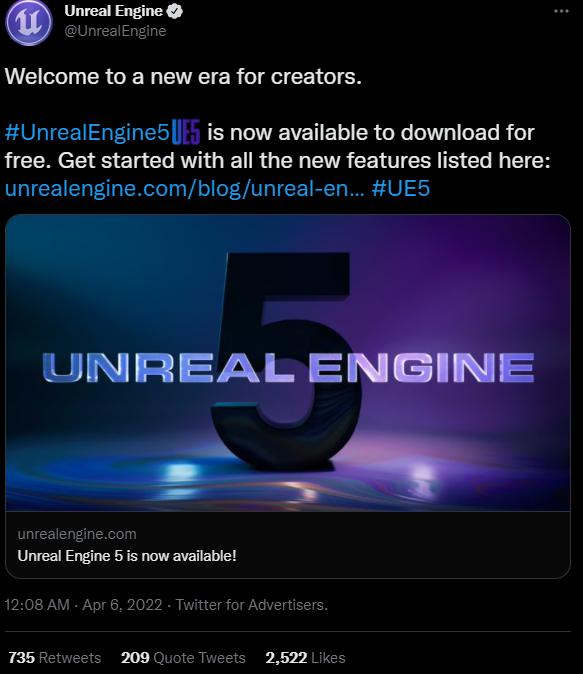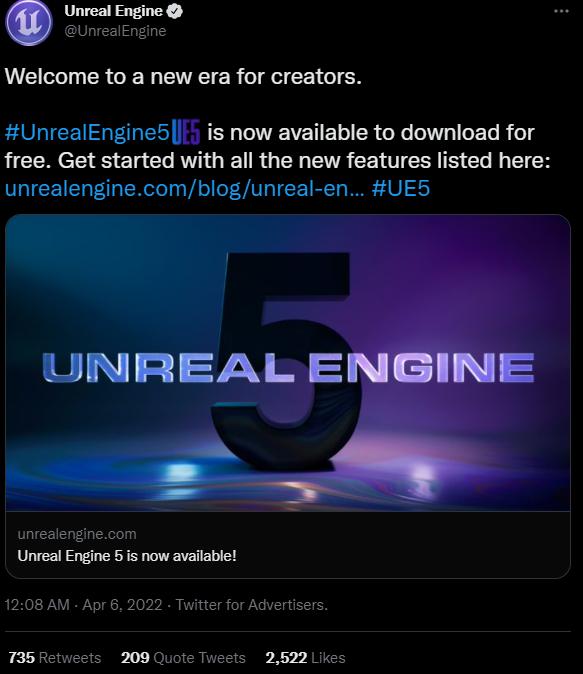 Features of Unreal Engine 5
A new generation of real-time rendering
New open world toolset
Built-in character and animation tools
In-editor modeling, UV editing, and Baking
Enhanced editor user interface and workflow
New functions
Achieving disruptive realism: Take a quantum leap in visual realism with groundbreaking new features such as Nanite and Lumen, building fully dynamic worlds that deliver immersive and realistic interactive experiences.
Building a wider world: As big as the imagination, so big in the scene. Unreal Engine 5.0 provides all the tools and assets you need to create vast worlds for players to explore.
Creating animations and models quickly: New artist-friendly animation creation tools, redirection tools, and runtime tools, combined with a greatly expanded modeling toolset that speeds up the creation process by reducing iterations and avoiding loops.
Faster onboarding: The new user interface is spunky and sleek, improving user experience and operational efficiency. Updated industry templates serve as a more practical starting reference. A migration guide helps existing users make a smooth transition from earlier versions. As a result, Unreal Engine 5.0 is easier than ever to get started and learn.
More features are waiting for you to discover.
Wingfox is a professional online digital art education platform. Here are some effective and exciting Unreal Engine tutorials for you, 3D art lovers and artists.

This tutorial will teach you how to create CG animations in Unreal Engine 5, how to use Unreal Engine 5's movie sequencer to create CG animations, and import motion capture FBX in Unreal Engine 5.
Here you'll learn every step needed to make the character of your dreams game-ready in UE5, starting from a single idea! A comprehensive guide to those who not only want to watch the steps of character making but also learn every trick in the book to make their creations as easy and good-looking as possible.
By the end of this course, you'll learn everything you might need to make a high-quality game character of your choice. By showing you how I work over my character, you'll understand the concept of everything from sculpting to texturing, rigging, animation, and simulation inside the engine. You'll know tips and tricks to make your workflow faster and better, plugins and packs that will be saving you hours of work, and ways to make just about everything look beautiful.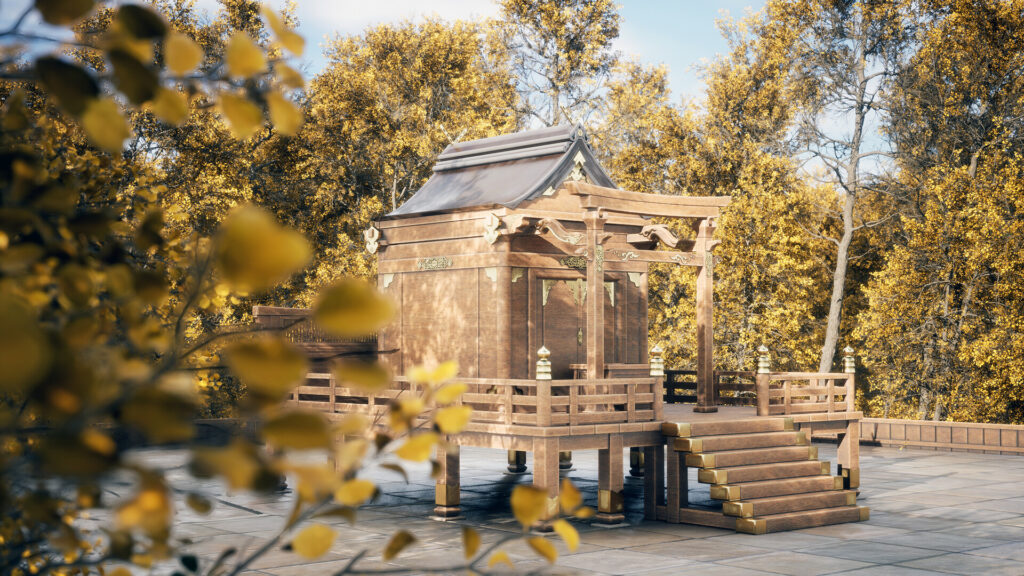 In this course, we will go over the entire process of creating this Japanese Shrine environment using Unreal Engine 5, Blender 3, and Substance Painter. We will go over modeling in Blender, texturing using Substance Painter, and setting up the scene, lighting, and materials in Unreal Engine 5. I hope you can learn something in this course and have fun!
What can I learn from this tutorial?
1. You will learn the whole modeling process of all the details and the ornamental style designs for the shrine in Blender.
2. You will learn to create high-quality and realistic materials and the key features of Substance Painter like smart masks, generators, smart materials, etc.
3. You will learn to customize the different settings of these trees like wind, seasons, leaf color, health, etc.
4. You will make use of the new features of Unreal Engine such as Lumen to get realistic lighting for the environment and learn how to further enhance the visuals.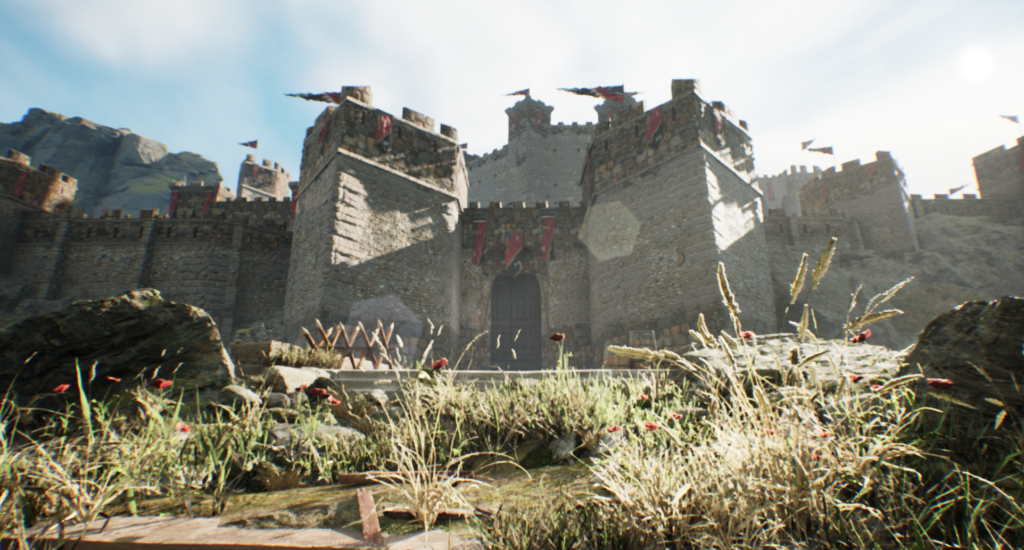 In this course, you will learn to create an entire castle environment in Unreal Engine 5. You will model everything inside Unreal without the need to go to any other 3D modeling application. You will learn the most common modeling operations inside Unreal such as basic modeling, UV mapping, changing materials, and advanced modeling techniques for detailing your meshes and sculpting! You will also learn common Set Dressing and Level Art skills that are used in games to create environments that look great by applying art foundation techniques like composition, color theory, and shapes.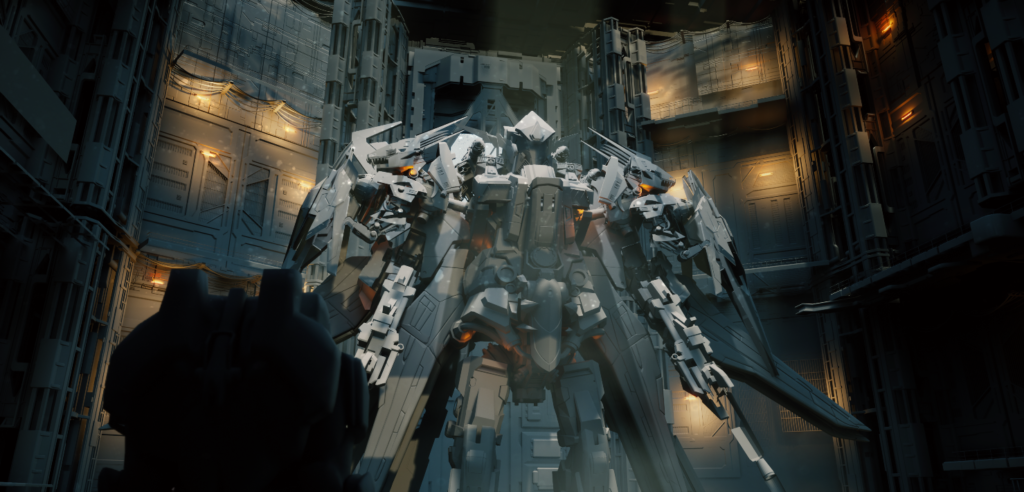 This tutorial is a set of full process tutorials, knowledge points cover a rich, more focused on software operations and node content. At the same time, the course combines UE5, Blender, 3Dcoat, and many other software applications, with more content but not mixed, clear logic, clear direction, you can master the software skills faster, after learning this set of tutorials, you can easily produce a film and television mech scene.
If you want to get more detailed tutorial information, please visit the official Wingfox website. By the way, you can get a 10% discount when you use the promo code: blog10 at the checkout of your courses. Come and get started.
Tips to Know What is Unreal Engine
Unreal Engine(currently released as Unreal Engine 5) is a popular and widely-used game engine developed by Epic Games.