4 Great Apple Pencil Alternatives
Designed to be used with Apple's tablet and stylus tools, Procreate gives artists all the benefits of working digitally — the ability to delete and correct easily, create art more quickly, and share work instantaneously — while recreating the familiar experience of pens, pencils, and paint on paper.
Use Apple Pencil with Procreate

While other styluses (even your fingers!) will work with most iPads,The best Apple Pencil alternatives should be on your radar if you want a cheaper option than Apple's stylus to pair with your tablet, or if you want different functions or simply a different look. The Apple Pencil is certainly a brilliant stylus, particularly the 2nd generation , which introduced wireless charging, but it's expensive and isn't to everyone's taste.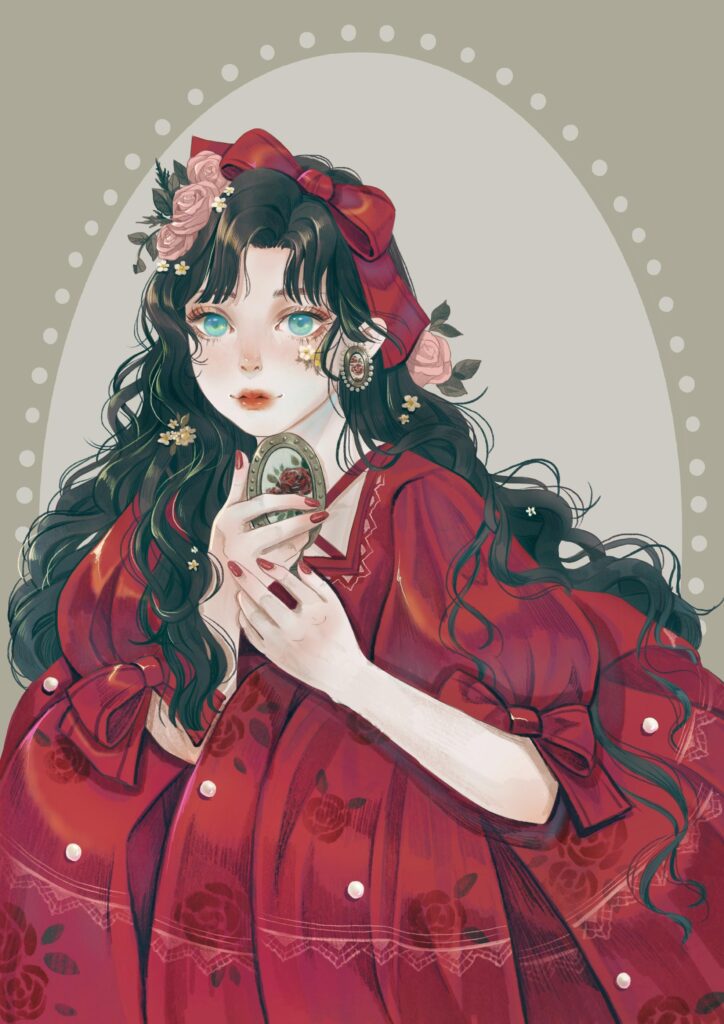 We've reviewed some of the best Apple pencil alternative to see how they measure up in comparison, and we've come up with a list of the best options for different uses, be it for drawing and sketching or simply for note-taking and everyday browsing. Having reviewed these alternatives, we still feel that the Apple Pencil 2 is ultimately the best choice to pair with an iPad.

Logitech Crayon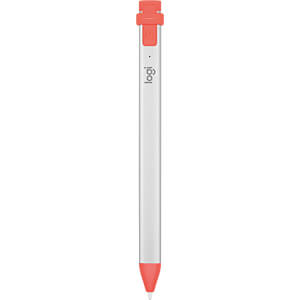 | | |
| --- | --- |
| Size | 16.3 x 1.5 x 1.2cm |
| Connectivity | Wireless frequency |
| Pressure sensitivity | None |
| Weight | 20g |
| Power | Rechargeable |
REASONS TO BUY:+Seven hour battery life,+Palm rejection technology,+Tilt support
REASONS TO AVOID:-Not as sensitive as Apple Pencil
This stylus is the only Apple-approved pen in the list, and an affordable option to boot, and so retains its top spot on this list for the second year in a row. The grey and orange design reveals a durable, solid stylus – it'll last up to seven hours of continuous use, and its quick recharge means you'll have 30 minutes of use from just two minutes charge.
Of course, as it's Apple-affiliated, it works like a dream on iPads and with all Apple apps. It's especially good for digital artists who dart around the digital page a lot, as its palm-rejection tech will ensure no mark mistakes. Combine that with the tilt support that will allow you to use different shading in your work, and you've got the best Apple Pencil alternative overall.
Adonit Note+
| | |
| --- | --- |
| Size | 153 mm x 10.5mm |
| Connectivity | Wireless |
| Pressure sensitivity | 2,048 levels |
| Weight | 15g |
| Power | USB-C chargind |
REASONS TO BUY:+24 hour battery life,+For all iPad models,+Pressure sensitivity
REASONS TO AVOID:-No recording function
The Adonit Note+ is a close contender for best Apple Pencil alternative for digital artists, as it offers much of what the Logitech Crayon does. First of all you've got both palm rejection, and a pressure sensitivity of 2,048, plus tilt support, meaning you can achieve great shading in your artwork.
It also supports most iPad apps, and with its USB-C charging, you can get a solid 10 hours of continuous use out of it. What we especially liked when we reviewed this stylus were the programmable shortcuts on the pen's two buttons, which give you extra versatility in how you use it.
Adonit Dash 4
| | |
| --- | --- |
| Size | 8.8 x 150mm |
| Connectivity | Wireless |
| Pressure sensitivity | None |
| Weight | 15g |
| Power | USB-C chargind |
REASONS TO BUY+Palm rejection+Long battery life
REASONS TO AVOID-No pressure sensitivity-No tilt support
The Apple Pencil alternative if you want to cover all your devices is the Adonit Dash 4. We tested on an iPad Pro when we reviewed it, but it's compatible with iPhone and Android tablets too. We found it to be a straightforward but reliable drawing pen. The lack of Bluetooth connectivity means no pressure sensitivity or tilt support, so this one isn't aimed at pro artists working up masterpieces on their iPad.
It's perhaps a bit expensive for a stylus with no pressure sensitivity, but it boasts palm rejection, super fast USB-C charging, and a solid 15-hour battery life, so you can draw for longer. It's also light and stylish, weighing in at just 15g, and it sports a clip for portability. For an affordable stylus for everyday use, we found the Dash 4 to be a decent choice.
Zagg Pro Stylus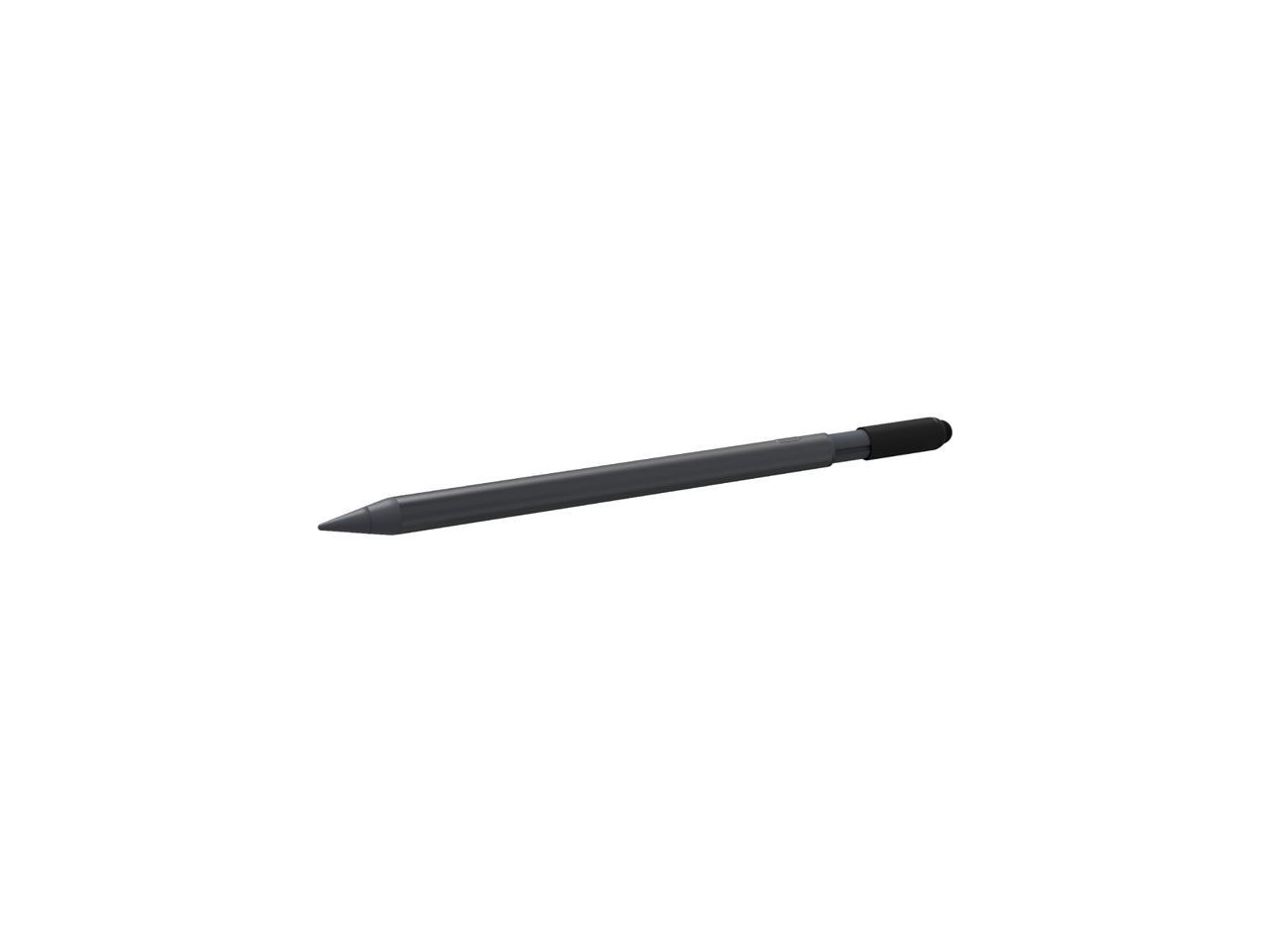 | | |
| --- | --- |
| Size | 16.9 x 0.89cm |
| Connectivity | Wireless |
| Pressure sensitivity | None |
| Weight | 20g |
| Power | Rechargeable |
REASONS TO BUY:+Battery lasts long and charges fast,+Same app compatibility as Pencil,+Works with all current iPads
REASONS TO AVOID:-No pressure sensitivity
Like the Logitech Crayon, the Zagg Pro Stylus has such flashy features as palm rejection and tilt sensitivity, instantly putting it a cut above a lot of the cheap styluses out there. There's no pressure sensitivity, which will give some pause to artists looking for an Apple Pencil alternative to draw with, but it's comfortable to use for long periods, and has broad compatibility. Any app that uses the Pencil can also work with the Zagg Pro Stylus, and it'll pair with any iPad from 2018 or later. The battery will last a good eight hours or so, and can charge in less than two hours via its USB-C connection.
Using Pencil+ 4 to Create Cel-Shading Animated Characters
Pencil+ 4 can reproduce the flat look of cel-shading and the texture of pencil sketches. It provides fine control over shading and enables a unique presentation that draws only specific materials into the foreground. It makes it possible to create revolutionary artistic textures.