5 Movies with Special Effects
How long have you didn't watch a movie?
Most people have their favorite movie special effects examples. Creating the best visual effects is an indispensable and exciting part of movie production, and every once in a while, a movie will change the rules of the VFX game.
The following are the most impressive VFX movies we have collected for readers,Are there any movies you like below?Let's enjoy it together.
Avatar
Interstellar
Avengers: Age of Ultron
Pacific Rim
Jurassic Park
Avatar
Back in 1996, James Cameron announced that he would make a sci-fi movie called "Avatar" that would feature realistic computer-generated characters. Soon after, because the technology at the time could not satisfy the director's creative desire, it had to be shelved. But by 2009, the situation improved and Cameron, with the help of a series of VFX studios, was about to make film history.
"Avatar" is not just a movie, but a new, fantasy CG world-and the level of detail is surprising. The company has produced more than 1,800 special effects shots for movies. "There are very detailed and very exotic plants, many modelled by hand. Larger trees have as many as 1.2 million polygons." As any given frame might have hundreds of thousands of plants to be rendered, efficiency was crucial.
"We have to use the proxy version as a stand-in in Maya and render programmatically in RenderMan," Lemmon said. He also pointed out, "Before, we only worried about masking, green overflow and other issues. Once we enter the three-dimensional picture, these issues will become more complicated.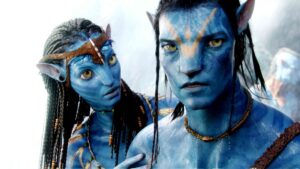 "For example, one eye looks brighter than the other." Weta's tremendous efforts to solve these technical problems paid off: "Avatar" became the highest-grossing movie of all time, changing the industry's attitude overnight. Stereoscopic 3D view.
Interstellar
Interstellar once again collaborated with director Christopher Nolan to challenge double denial to visualize things that cannot be visualized: the actual alien world, mathematically accurate black holes and cosmic cubes, a four-dimensional space with time as the physical dimension.
For many viewers, the most memorable shot in the movie is the depiction of the black hole Gargantua. To this end, Double Negative needed to show the true behavior of black holes and wormholes, all the way down to light—or lack of light.
This work breaks new ground in both art and science: a paper on research written by James, Thorne, CG director Eugenie von Tunzelmann, and VFX director Paul Franklin was recently published in the American Journal of Physics-the journal immediately called for Show this movie in the school science curriculum to help explain general relativity.
Avengers: Age of Ultron
The sequel to 2012 hit Avengers Assemble, Age of Ultron was Marvel Studios' biggest cinematic thrill ride to date.
Industrial Light & Magic handled 800 of the VFX shots, including the opening and closing battles, and the three main CG characters – Hulk, Iron Man in all his forms, and new anti-hero Ultron.
Like the previous movie, the Hulk is a highlight of the visual effects. Since the number of digital characters appeared in 50% more shots than in the previous movie, the studio took a new approach to the muscles and flesh of the green giant.
Usually, ILM artists will model the final form of the character's body, then put the muscles inside and put the skin simulation on it. For Ultron, the characters TD Sean Comer and Abs Jahromi worked with a professor of medicine to design a new multilayer muscle system.
---
Pacific Rim
Director Guillermo del Toro's epic blockbuster tells the tale of badass robots saving humankind from monstrous sea creatures.
Industrial Light & Magic led the CG work, along with supporting facilities including Ghost FX, Hybride, Rodeo FX and Base FX.
They spent their time wisely – the Pacific Rim creatures instantly joined the canon of beloved movie monsters that audiences love to hate and fear in equal measure, while the visual effects landed six VES Award nominations, one of them for Hickel himself.
Jurassic Park
Why is Jurassic Park remembered so fondly for its visual effects? No one knows the answer to this question better than Dennis Muren of Industrial Light and Magic, who won one of eight Oscars for best visual effects with this film. "This is the first time we can put a living, breathing synthetic animal into a live-action movie," Mullen said. "No one has seen anything like this. Reality has never done it before; naturalism."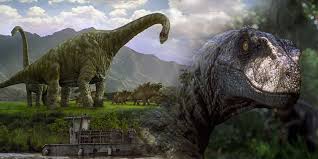 "When we started, I didn't think we could do anything closer than a full-length dinosaur in CG. But we pushed closer and closer. Near the end of the film, in the rotunda sequence when the T rex walks in and the raptor jumps on its back, I was confident enough to try close-ups."
Muren recalls: "George [Lucas] came by occasionally, and one time said, 'This looks pretty good.' I said: 'Yeah, I'm hoping we can do something like 2001, something brand new.' He said: 'You guys are doing it and you don't know it.' It wasn't until it was over that I realised he was probably right."
What other incredible explosions or character design movies do you think?Leave your thoughts in the comment area please~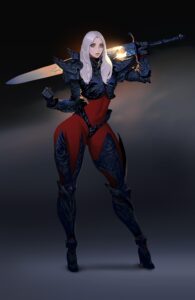 6 Points to Quickly Draw the Human Figure
The human figure has always been the subject of painting, but there are so many people who can't draw the human body well. Figure drawing is a complex content that allows the artist to understand a variety of essential techniques. Observing and interpreting the shape of the human body trains one to see the curves, lines and subtle undulations found in almost all forms of nature.