7 Ways to Draw Anatomy
Drawing the human body without knowledge of anatomy is like playing a board game without a rule book and a few key parts: frustrating and confusing. After you learn all the rules and get good at the game, you can change the rules. But that's because you understand the dynamics of the game and you can change things to improve it.
Confidence in anatomy makes drawing easier and more fun! In this article, I'll give you some advice to guide your anatomy research so you can learn how to draw people accurately and confidently.
#1 Participate in Anatomy course
Online tutorials are great to learn critical information about human anatomy, form, movement, drawing concepts and rhythm and flow of the human figure.Using EXTRA 10% discount code:blog10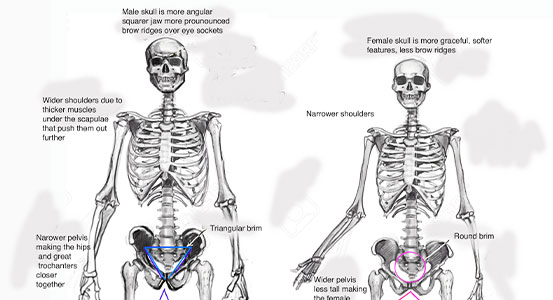 ---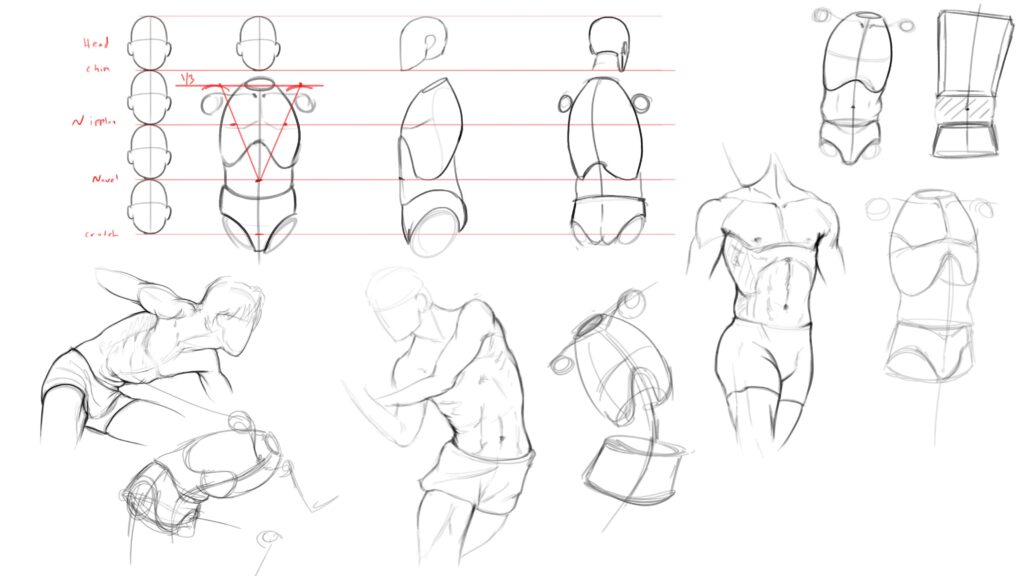 #2 Pay attention to the skeleton
It's easy to tell when an artist doesn't know the skeleton, even if you're just looking at their fully fleshed-out characters. Muscles don't target the right spot. Bones are complex, but there are far fewer changes in the form of bone than in the form of muscle and body fat. Knowing the skeleton makes it easier to build the body, understand how it works, and properly place the muscles on it. Take the time to learn it and your drawing will benefit you throughout your career.
#3 Be patient
Learning anatomy is a slow process. Take your time on each painting and on each part of your body. You can't learn everything in the first pass. For the rest of your career, you have to come back every few years to look back and increase your understanding of all the parts. Don't expect to be a master right away. Never stop learning.
#4 Master the language
There's a lot to remember about anatomy, and if you're hearing all these terms for the first time, it can be overwhelming. Terms such as medial and lateral, abduction and adduction, origin and insertion, subcutaneous, etc. Consider making flashcards or other old-fashioned study methods to help memorize lots of terms.
When you can talk about anatomy fluently, you can think anatomy fluently, which means you'll have an easier time drawing. This is the least important part of anatomy for an artist, but it certainly helps. You will feel better when you know these terms. Of course, you'll be leaving your spelling buddies in the dust on Scrabble night!
#5 Practise a lot
Reading or listening to an anatomy explanation may be enough for you to understand it intellectually, but that doesn't mean you can draw it. We are artists. We need to do more than just understand anatomy. You have to learn to draw it to make it believable and interesting. And the only way to do that is to draw. Draw a lot!
#6 Review and correct
After you finish a drawing, take a critical look at it to see where you can improve. You can ask a friend, mentor or online community for help. Then, actually follow through on what you notice, and make corrections to your drawings. It's not enough for your eyes to see what went wrong – your hands have to fix it. You can do this to yesterday's homework, or even drawings you made months or years ago.
#7 Ignore gesture at your peril
Gestures are at the heart of every figure painting. Anatomy should be a new level, a new way of expressing gestures…not a replacement for it. Anatomical forms should be designed to follow and show gestures.
How to Draw a Cyberpunk Girl?
Cyberpunk is a sub-genre of science fiction. It is set in the future, but it is more along the lines of the "high tech, low life" philosophy.
These girls are in a futuristic environment, but more of a seedy subculture, wandering the dark side of the future world.
They are hackers, they are gangsters, they are people who are not afraid to go downstairs and get dirty.