Tips for Drawing in Procreate
Procreate is fast becoming one of the most popular and flexible digital painting applications. It reproduces realistic painting techniques and textures, as well as easy-to-use menus, tools, and a rich selection of brushes, ensuring that it is suitable for painting, comic art, and now 3D painting ……
In the latest version, the app comes with some 3D examples to get you started the second you download the app, but the real power comes when you realize you can get your models from programs like ZBrush, Blender, Maya, and even on iPads with apps like Nomad Sculpt and the Forger app.
Models must be expanded and have UV coordinates, which is how textures are applied to 3D models. The one downside to iPad sculptors is that there aren't many ways to create UV coordinates on the iPad (the Forger App has some basic tools), and you have to turn to desktop programs like Blender to create them.
The 3D painting process is very easy to learn. In fact, once you already know how to use Procreate, there is practically nothing new to master. That's the beauty of this update, you can use your existing skills and workflow, but now in 3D.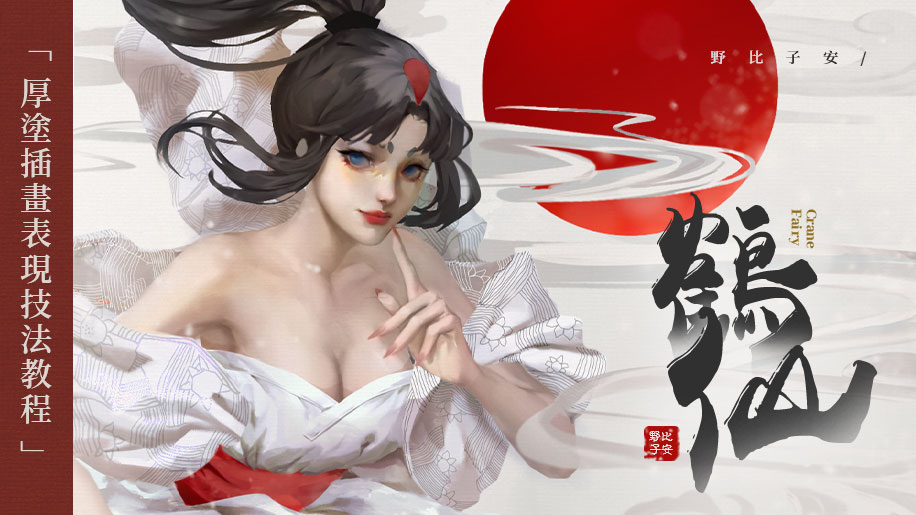 There are also many tutorials for Procreate in Wingfox. If you want to learn drawing skills related to Procreate, one of the best options is to learn online tutorials that are easier, safer and more suitable for you. You can take a look at the collection of Procreate tutorials we have compiled in the past.
Today Wingfox has a new set of Procreate tutorials online. It is very suitable for art lovers, CG anime lovers, secondary yuan painting lovers, and students who have some art foundation or love painting and CG art.
Through the understanding of drawing theory, we will use the technique of black and white color overlay to create a thick Chinese style illustration with the crane as the main character.
This course provides detailed explanations of the composition, character dynamics, style, visual effects, and atmosphere shaping, and you will learn the operation of software, creative ideas, and painting techniques by watching the whole process.
Highlights
Clear painting process and rich lecture content
Solid theoretical foundation, easy to understand the course
Unique painting style, learning the language of painting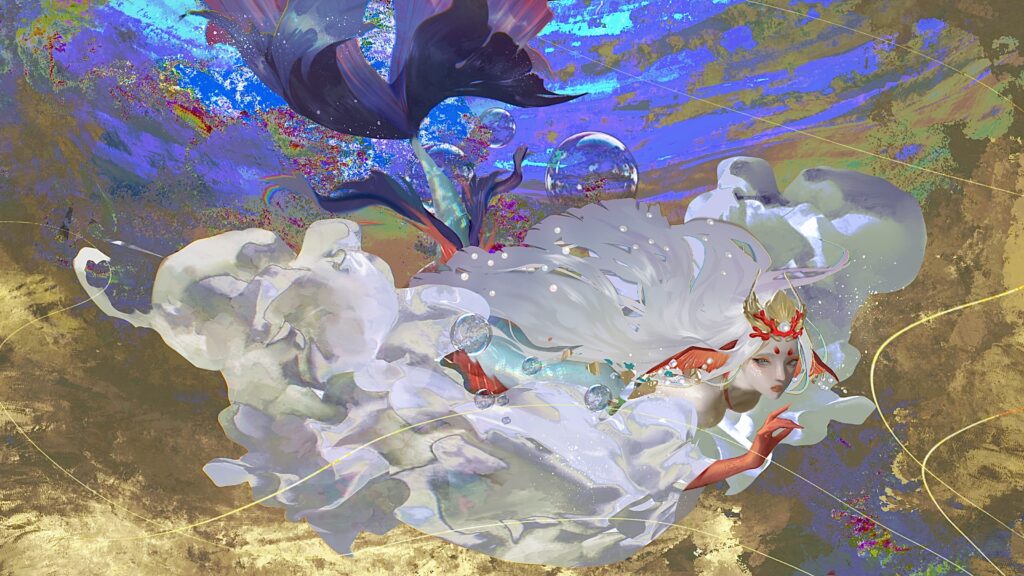 Procreate is a digital art application that is worthwhile for beginners and advanced artists alike. That said, beginners will want to take the time to learn to Procreate properly to improve their skills and make the most of the program.
Procreate gives you all types of drawing and painting media and unlimited colors at your fingertips. It's perfect for helping you build your daily art-making practice. There's no need to put down any drop cloths or clean any spilled paint when using Procreate because there's nothing to do. All you need to do is put away your iPad and Pencil and make sure they're plugged in for the next time you use them. It would be a shame to have them unavailable when you want to use them.
Procreate has several tools to help you learn to draw. The revolutionary Quick Shapes feature helps you create the perfect shape. All you have to do is draw a shape, then put the pencil on the screen and wait for Procreate to create your perfect shape.
If you draw objects at awkward sizes, there is a selection tool to help you select and resize objects. Some grids can be used to help you draw. Another useful feature is the drawing aid, which helps you draw straight lines, perspective, and even symmetry (I like to use Procreate to draw mandalas).
For the uninitiated, Procreate has a lot of great stuff, but I think the best is the advanced layer system that allows you to create different layers in your work. I think of it like I have several transparent sheets of paper that I stack together as I create my art.
Each layer is independent and does not affect the other layers.
One of the things I like most about Procreate as a beginner is that there are ways to correct your mistakes as you create your artwork. If you make a mistake, you don't have to start over. You can use undo by double-clicking.
Regardless of the type of digital art, the process requires specific knowledge, skills, hardware, and software to apply. Wingfox is a professional online digital art education platform where you can learn exactly the knowledge and skills you want. It has tutorials on all aspects of digital art, including character modeling, scene creation, and more. If you are interested in Procreate, please feel free to come and learn online. You won't regret your choice.
Collection: A list of 6 Procreate tutorials in Wingfox
Last time we talked about some drawing skills of Procreate. So let's talk about the Procreate tutorials on Wingfox today.