Anatomy Drawing Tips: Perfect Your Figures
There is no denying that if you want to bring your character to life, it is important that you know about human anatomy. That way you create a character that is more vivid, natural, and can achieve a variety of movements. Sometimes it can be difficult and frustrating. But there is some anatomy drawing tips that will get you drawing the human body faster!
1. Concentrating on the shape
When we look at an image of the human body, the first thing we do is draw its entire outline. We follow the lines of the body and try to build it the way we see it. But there's a problem with this. If you have done this before, you will notice that many errors will start to appear in your drawings. Proportions will be off, and certain features will appear in the wrong places.
This is natural because we are not used to drawing anatomical drawings. Sometimes, even with years of experience, it is difficult to draw the body through its contours. Check the references and divide the body into simple shapes! After figuring out the shapes, practice them. Don't try to draw the body. Just shapes. Get used to them and let your body remember them. Then you can take the next step and start adding more details until it looks like the human body!
You will find that once you start using this method, drawing anatomical diagrams will seem less of a daunting task and will become much easier!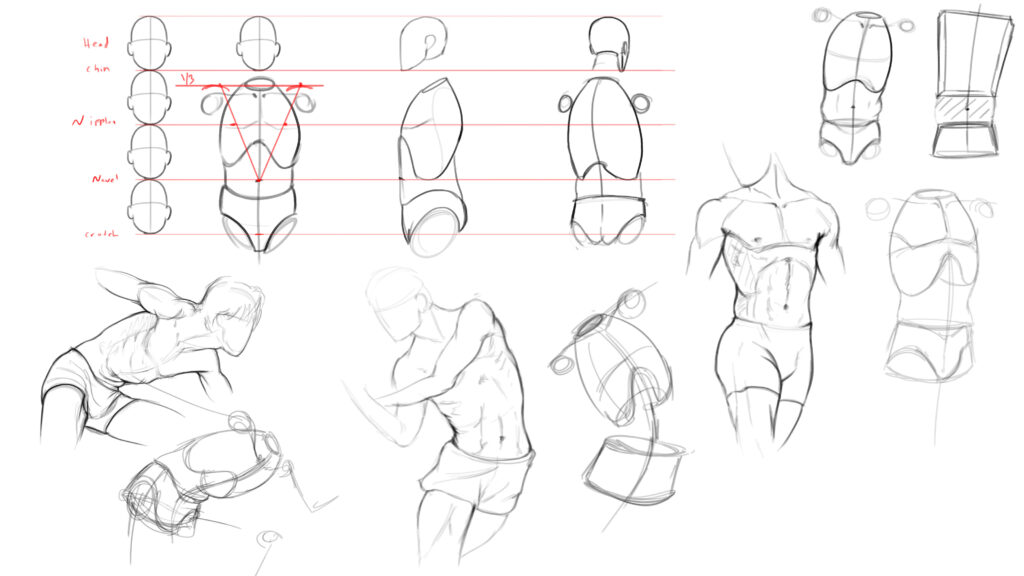 2. Ignoring drawing details
You want to be able to immediately draw every little detail of the human body. But you can try to focus on the general pose and body as an anatomic first, and then add details.
Learn the basic shapes and try different ones until you find the right one for you.
Repeat them over and over again until you can do it with your eyes closed.Then we can start adding detail and more complexity to our anatomy drawings. A great way to do this is to time each of your drawings. Set a time of 2 to 5 minutes for each study. That way you can't focus on the details. Just the shape and the overall feel of the body!
3. Practicing gestures regularly
If you want to learn anatomy and become better at it, gesture drawing is a great exercise. Gesture drawing is essentially a quick, simplified sketch of the human body. It is usually done by watching a model pose in different ways or finding different photos and trying to replicate the pose with very quick sketches. Now, these are usually timed. The idea is for you to capture the pose by very simple and fast lines.
The shorter the timer, the more difficult it will be to capture the pose, but it will also allow you to better identify the important parts of the body to capture in your drawing. Exaggerating poses is a great way to make your anatomical drawings more interesting, while also making your poses clear to the viewer.
4. Don't forget your anatomy reference
If you want to learn how to draw, then you need to see it. We can't rely on our memory, especially when it's about something so common that our brain no longer accepts every detail. We only see the whole shape of another person. We don't think about the details or how to translate that figure to paper. Artists often reference themselves, so it's easier and faster to gather resources. Once you have a good reference image that you want to study, look at it carefully. Even if you already know how to draw something, having visual aids will always make your drawing better.
If you want to learn anatomy, this tutorial is perfect for you. Associate Professor Rey Bustos will be delighted to teach you important information about human anatomy, form, movement, drawing concepts, and the rhythm and flow of the human form.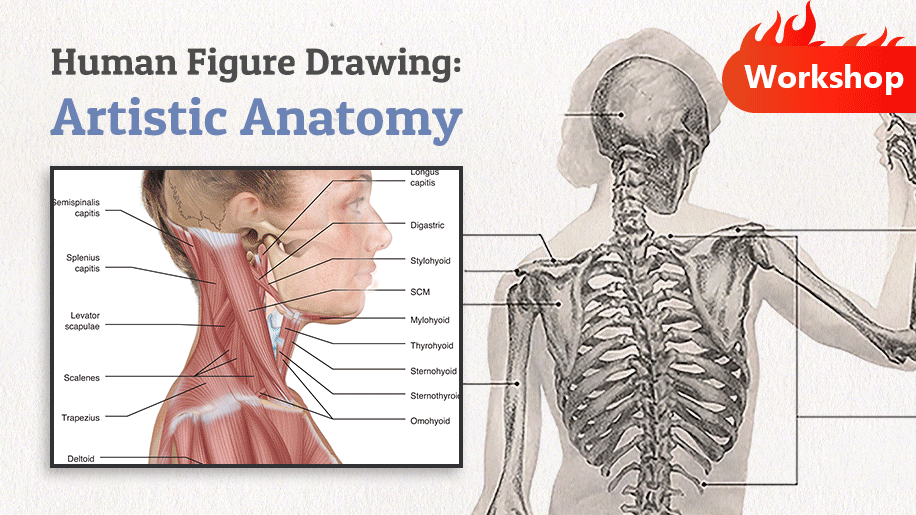 5. Experiment with different techniques
If it doesn't work for you, try something else! Not a fan of crosshatching? Try dot painting. Do you prefer to use lines rather than shapes? Go for it! I usually recommend choosing shapes because I find it works for me and many others around the globe.
However, this may not be the case for you. The important thing is that the process works for you. If it doesn't, then you will eventually give up on it because it is neither fun nor exciting.
6. Evaluating and correcting your artwork
Once you have completed your drawing, look it over and see where you can improve. You can ask friends, mentors, or the online community for help. Then, perform what you noticed and make corrections to your drawing. It's not enough to look at a problem with your eyes-your hands must fix it. You can perform this on an assignment from yesterday, or even a drawing made months or years ago.
7. Setting some exciting goals
One of the best ways to keep practicing in every hobby or activity is to set some goals! This applies to almost anything, not just painting. You don't need to set very difficult and complicated goals either. In fact, the simpler the better. By doing so, you can achieve them more easily, thus making you feel good about yourself and your skills.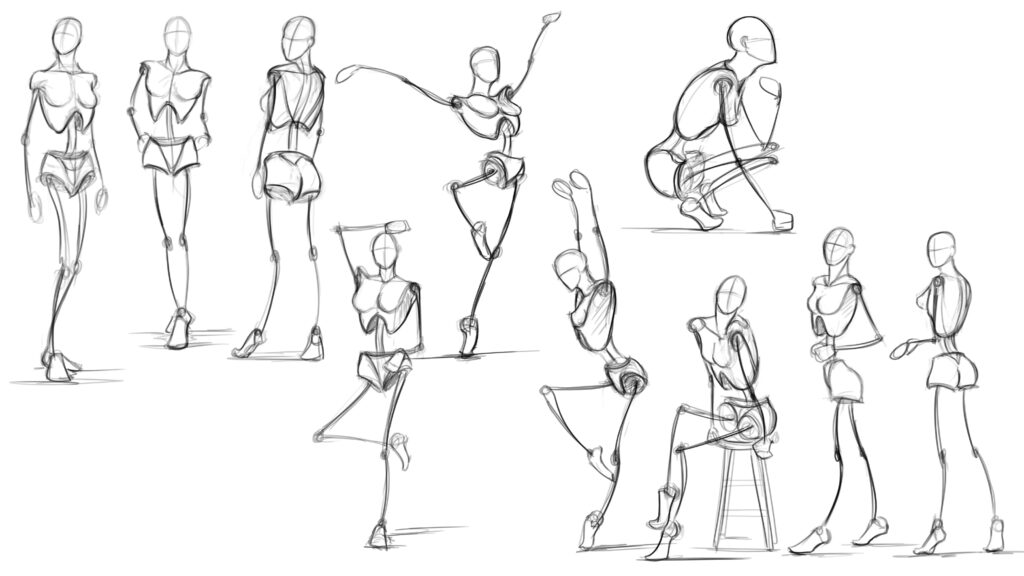 8. Be patient
Try to enjoy the whole process. Accept that you will make a lot of mistakes and that many of your drawings will not be as good as you would like them to be.
Instead of getting frustrated with some of the results, sit back and try to learn from your mistakes. That way, you'll bring something new to your next painting!
Keep practicing every day, or as many times as you can during the week. Don't try to go from one day to the next looking for improvement.
Instead, each month, sit down with a painting you recently made and place it side by side with another you made a month ago.
If you compare it to art you did a few weeks or months ago, you'll be able to see them easily!
Simply compare yourself to previous art and you'll see how far you've come.
Keep practicing, stay patient, and focus on enjoying the whole process. Progress comes with time!
If you need more drawing tips, please stay tuned to our Wingfox blog.
Lots of people like the Andrew Loomis books. They are classics, and a bit dated in style, but his method is solid. This confirms the importance of anatomy.
Absolutely study anatomy if you intend to paint people or animals.