#8 Great 3D Modeling Software in 2022
Mastering the top 3D modeling tools will put you in high demand in the rapidly evolving 3D field. Demand for 3D designers, animators and visual effects artists has surged as more money is poured into TV and film shows due to the growing popularity of streaming platforms.
Affected by the epidemic, the demand for CG content is at an all-time high. So what are the commonly used 3D modeling software? Let me introduce it to you!
#1Blender
This software is considered the best free 3D modeling software. Blender is also one of those programs anybody can try out and utilize without worrying about the price or whether it will be improved in the future. Since the beginning, it's been an open-source 3D creative tool, and it's free to use even for business reasons.

Blender supports the complete pipeline from rendering, motion tracking, simulation, modeling, rigging, animation and compositing to video editing. In contrast, other tools are dedicated to rendering or modeling elements of the 3D process. It even has a 2D animation process whenever you need to mix 2D materials with 3D models. Because the source code for this software is open source, a prominent developer association has sprung up to improve Blender's performance to match some of the most efficient services. The tool's pipeline feature is great for groups, allowing designers to focus on one side of a scene while watching it appear alongside other people's generated parts. Real-time rendering using the EEVEE engine is the latest addition.
#2Autodesk Maya
Autodesk Maya is widely regarded as the industry standard for computer graphics, with an unmatched set of features and tools. Maya's modeling, texturing, painting, and shading are excellent, incorporating elements, solid physics, fabrics, hair, animated characters, and fluid simulations. You may not use some of its features, so consider whether it exceeds your specific criteria. Character generation and movement, as well as simulating natural materials such as fire, explosions, water, and sandstorms, are critical features. The Bifrost procedural influence has been added to the current release, allowing the use of dynamic solvers to build complex parts. Once the scene is generated and effects set, Arnold RenderView technology enables photorealistic rendering for stunningly realistic results.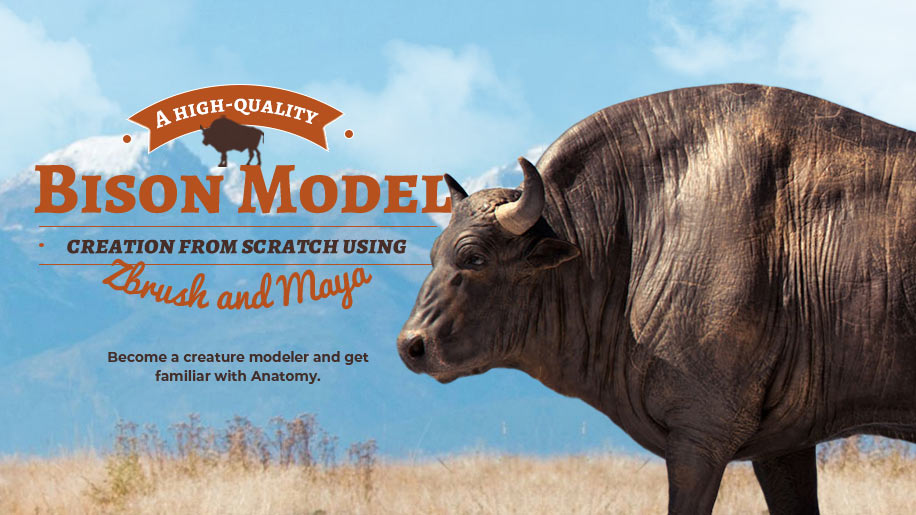 #3ZBrush
ZBrush is a standalone sketching and modeling program that excels at creating organic forms, and newer upgrades enhance its hard surface capabilities. It operates in an unconventional way, with an initially difficult methodology and user-friendly interface, so you need to use it every day to be competent. ZBrush isn't just for sculpting and modeling: it can also generate UV mapping and paint patterns, allowing experienced artists to build entire characters with fully render-ready clothing and props. With features designed specifically for 3D printing, ZBrush is the standard choice for artists looking to 3D print miniatures and action figures.
#4Houdini
SideFX's Houdini is number two on our list of the best 3D modeling software. Houdini's node-based approach to computing provides digital designers with unprecedented control, versatility, and management. It is widely used in the VFX industry to introduce various 3D visual effects. This node technology may not be suitable for everyone. As such, Houdini includes a more traditional approach to dealing with vertices on the screen. This level of non-standard workflows and features such as Maya can be difficult to master. Additionally, SideFX offers Houdini Apprentice, a pre-release version of Houdini FX for learners, designers and hobbyists for personal, non-commercial work.
#5Cinema 4D
Maxon's Cinema 4D has a long-standing reputation for special effects, visualization and illustration. This is a complex and sophisticated software known for its reliability and quality, and the easiest to learn 3D modeling software. C4D's parametric modeling toolset is generally excellent, and various affordable extensions can be used to add more functionality.
#6Autodesk 3DS Max
This 3D modeling method is particularly prominent among individuals who work on game components, animations and simulations. For example, skeletons and inverse kinematics, character controls, skinning, skeletons, and cloth simulation for bipedal motion are all typical features. If the software may not have the functionality or generating mode you require, 3DS Max has a robust plugin system that permits third-party modules to add it. Although some of these plugins are free, the greatest are premium. 3DS Max supports traditional polygon building, NURBS, and patched interfaces for modeling. In addition, a wide range of rendering systems can be used to create images.
#7Rhino
Rhino is known to be a beast of curved design. Before Rhinoceros was first introduced, most 3D modeling tools performed basic geometry and the few provided splines, but few could manage NURBS. NURB surfaces have the ability to bend in much more than one dimension and are essential for accurately modeling the body of an aircraft or vehicle. Rhino, on the other hand, is the undisputed king of NURBS. Rhino is accessible on both PC and Mac, and it can sculpt things, adjust lidar scans, interact with models from other systems, and even ray trace scenes.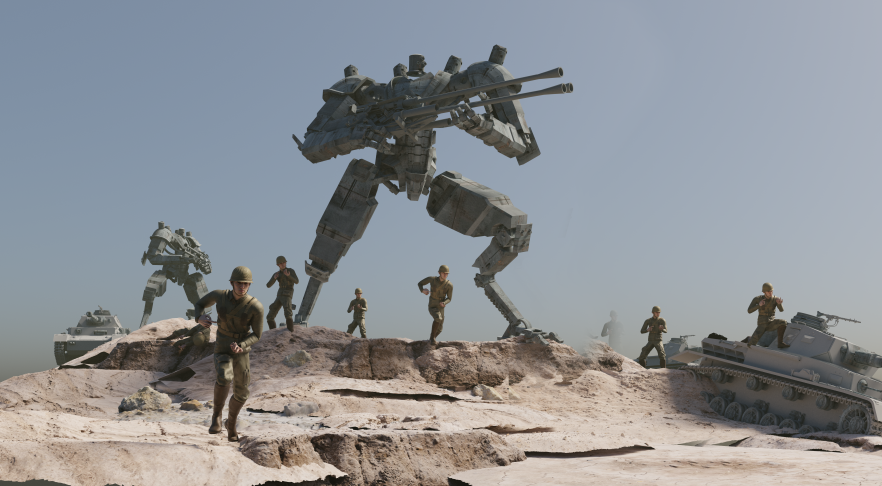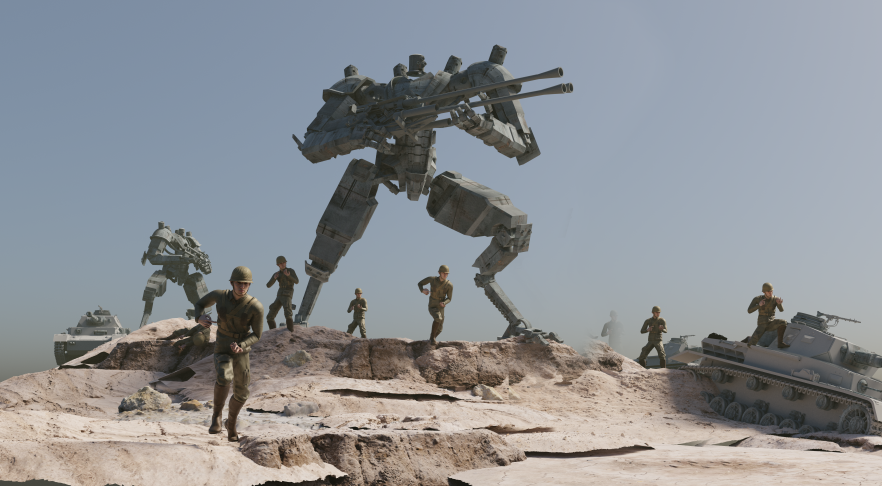 Also, like 3DS Max, it offers a plugin system and a comprehensive development framework for those who want to make their own. A scripting language is included in the plugin, allowing to automate complex detailed or changing tasks. Grasshopper is a device for creating form generation algorithms without writing code, even if you are not a software developer. Ultimately, the device is ideal for prototyping mechanical parts or developing creative concepts, which can then be 3D printed into tangible objects.
#8Modo
Thanks to the software development behind LightWave 3D, Modo has evolved from a basic zoned surface modeler to the complete online content creation tool we know today. Modo's tools are well thought out and executed to make it highly user-friendly, and then when you add a rock-solid drawing scheme, it's clear why it's become so popular. Modo is one of the best software for creating polygonal forms using explicit functions and generative methods, based on modeling. The integration of the best-in-class mesh fusion Boolean system only broadens the scope of its modeling capabilities. Modo may miss high-end dynamic and procedural simulation equipment in programs like Maya. Still, it holds its own when it comes to generating stunning artwork.
Masterclass: Creating a Real Time Character
Big news! Early this morning, I found out that the official Unity has released big news: Unity has successfully acquired Ziva Dynamics. You can read the official news.
If you watch it, you'll be amazed by Emma, the virtual digital human. How real she looks. The facial details are very real. You can see the details of the skin, the turning of the eyes, the manner of speaking, and the various fine lines on the face. Whether it is pores, fine lines other skin texture, or expressions on the demeanor, are very much like real human beings.