An Important Role in the Game Art Industry: Technical Artist
Technical Artists – who are the most programmatic artists and the most artistic programmers.
It's well known that the global gaming industry is on the rise, with the latest AAA titles revolutionizing the gamer experience. But developing such games takes several years. A good technical artist can ensure that your team can work together smoothly and without communication obstacles.
Technical artists are critical in the game development process as they bridge the gap between the artists and programmers. These professionals ensure a smooth art flow for characters and assets while resolving any technical issues that arise between the art program and the game engine.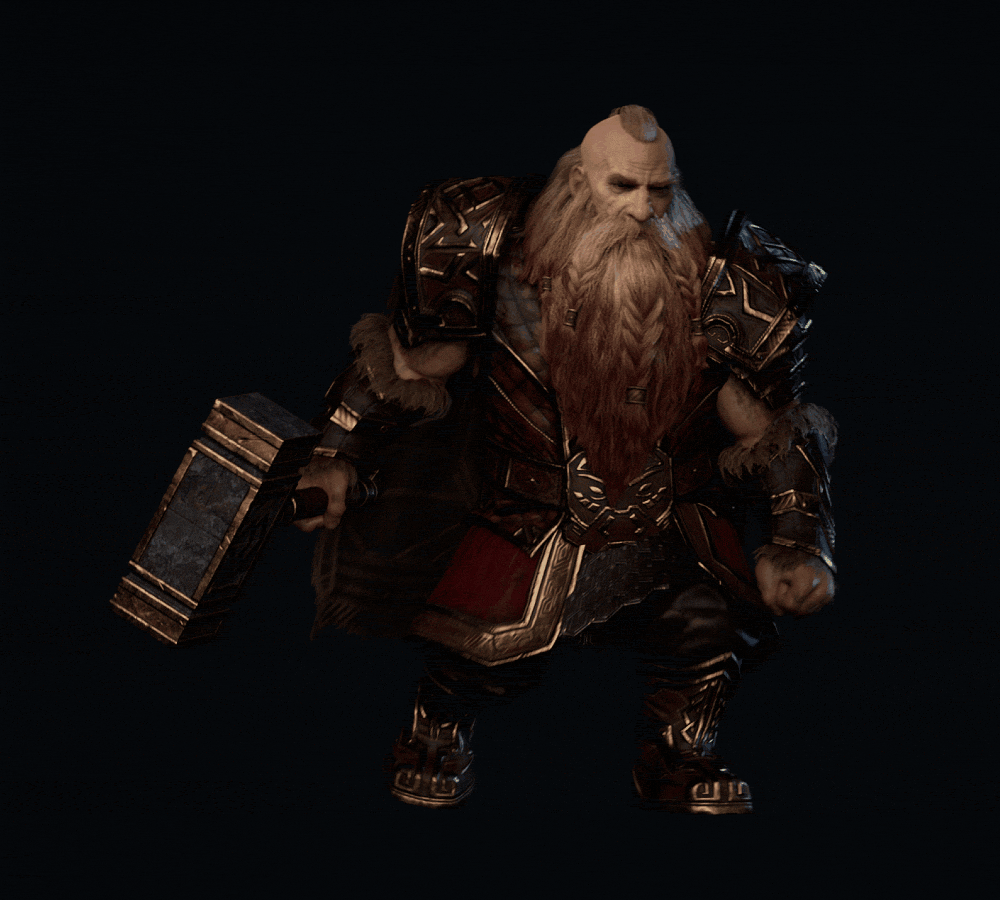 What is a technical artist?
In game development, technical artists act as a bridge between level designers and programmers. They are essentially the link between the code and the art. They make sure that the game performs to standards, that there is consistency in development, and that there is a relevant development process. A senior technical artist can make a project deliver faster and with higher quality. Technical artists are often versatile, but also specialize in one area of expertise, such as Shading, Lighting, Procedural creation, Scripting / pipeline work, Optimization, Visual Effects (FX).

Responsibilities of technical artist
Responsible for the communication between art and program, cooperating to achieve art effects and improve the overall expression of the screen.
Developing art resource specifications to improve the usability and standardization of exported resources.
Following up quickly on the development of the latest game engine and rendering technology.
Improving game graphics performance while performance optimization.
Making the company's art resources production cost and time greatly reduced.
Significantly reducing or eliminating the probability of resource errors through tools.
Reducing the cost of communication between program and art, troubleshooting, and positioning quickly.
TA is a bridge between program, art, and design, connecting each other, reducing communication costs, and improving communication efficiency. An excellent TA should have a global vision to guide the project's work allocation and achieve the best results with the lowest cost.
Are you suitable for this career?
TA is a position that requires very much hands-on experience, and it is not an entry-level position, especially for art-oriented TA.
So, it may be more difficult for newcomers to visual design to get into the industry. It is more suitable for designers who have several years of design experience and are already very familiar with a certain piece of the process, such as modeling, binding, special effects, etc. For designers who want to seek a breakthrough, this job would be a good choice.
Here put a Witcher 3 technical artist listed technical art skill tree for reference.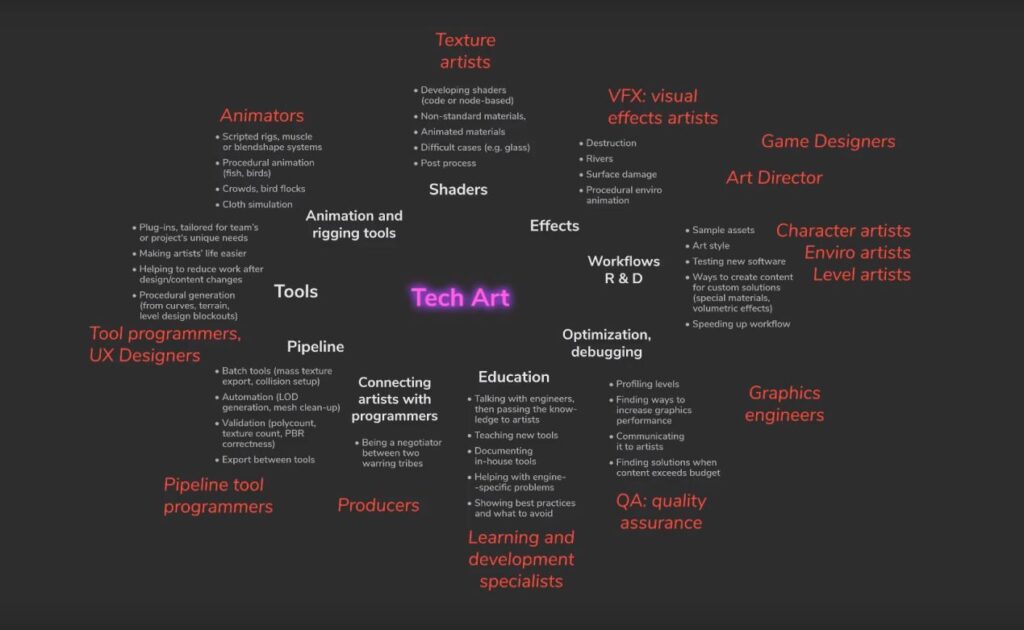 If you think you usually have the pursuit of beauty and are interested in technical implementation, like to study some small tools to improve efficiency, like to communicate with people to deal with, then TA may be very suitable for you.
From the artist to TA need to be divided into stages. At first, you need to have an in-depth understanding of the art process, such as being familiar with the modeling process. You can continue to do content output while you start to touch the technical side. Focus on the development implementation process and the choke points therein, gain experience in the real world, and transition gradually.
Mastering programming
In addition, for the artist-turned-technical artist friend, the most important point that cannot be ignored is to master the programming knowledge.
Technical artists use their coding skills to integrate game assets or assist programming teams with various tasks, so they typically have a good grasp of common coding languages such as C, C++, and Java.
To oversee the rendering process and add other special effects, they need to know how to use a variety of software.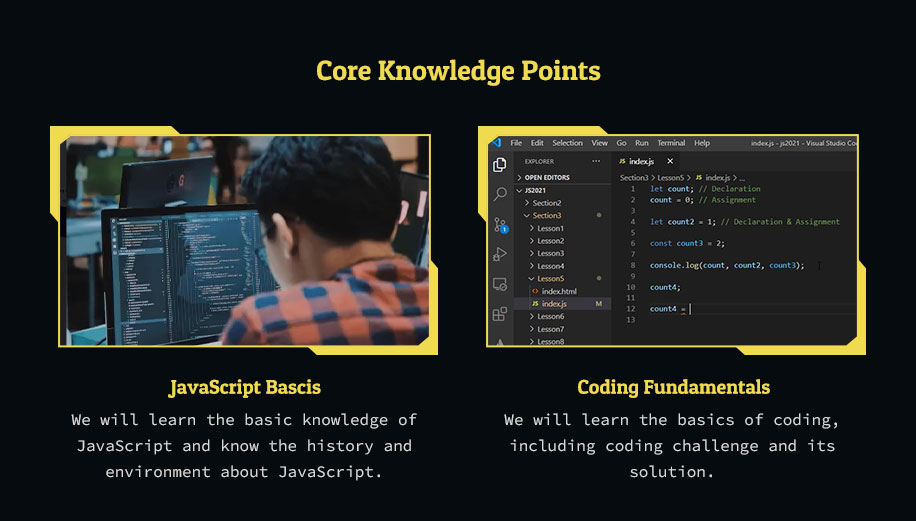 Taking into account everyone's needs, Wingfox has recently developed a new IT&SOFTWARE section. Various programming tutorials are waiting for you to learn. Of course, more programming tutorials will be launched one after another. You can learn not only the art of painting but also IT programming and software knowledge in Wingfox, which allows you to become a technical artist faster.
More related article: Han Yang's Experience on CG Industry——Exclusive Interview from Wingfox