Create a CG VFX Cinematic Environment in 4 Steps
Today we are going to talk about CG VFX, which should not be strange to you. VFX is one of the most important elements in the film industry, and it can be understood as a higher level of computerized special effects creation. VFX can be used to achieve almost any effect that a human being can imagine.
CG virtual characters have the most important feature of being able to attract the audience, especially when they are animated to show vivid, flexible and imaginative features to deliver the story to the audience. So do you know how visual effects are done in a cinematic environment?
Next we will use Blender to create a car chase cinematic environment to demonstrate the process of CG VFX production.
---
1. The creation and composition of the bridge scene
First, modeling. We first learn to match the correct scale of the bridge cinematic environment, then create the support columns, fences, then model the bridge wires, and finally simulate the street poles. Once you get the hang of it, you can create almost anything you can think of. Then create the textures. We textured the asphalt, bricks, etc. in the movie environment to create a more realistic look. And then add realistic ocean shaders. Immediately after that, we build realistic cities in Blender. We can export the city from the map to make it look more realistic. Add lighting, handle sky textures, etc., and finally composite.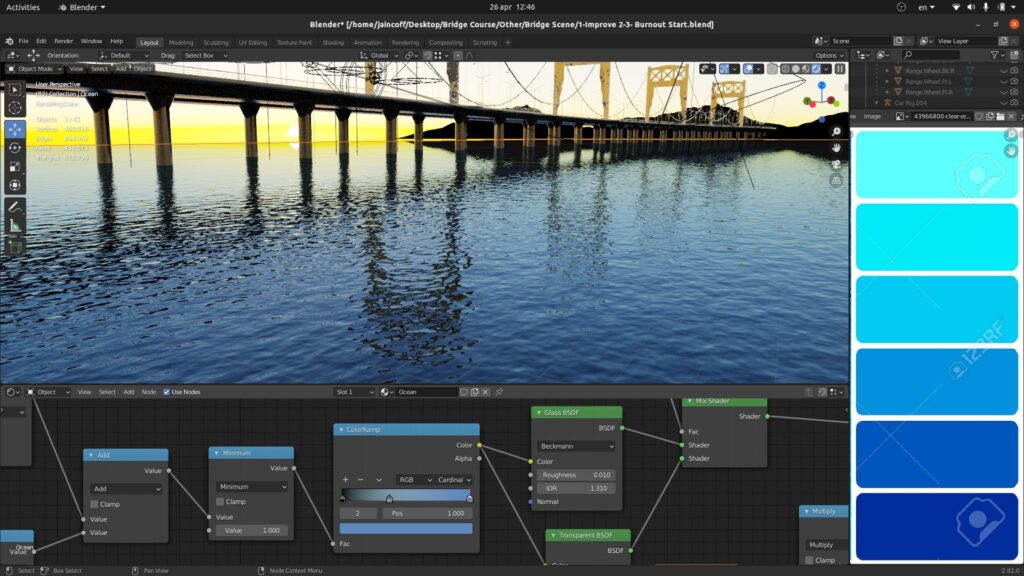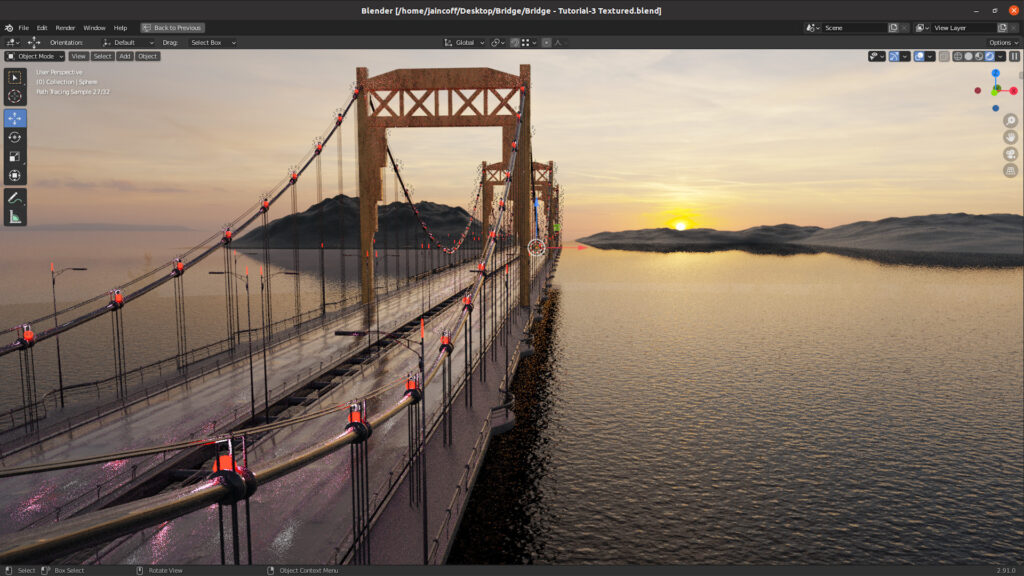 2. Vehicle assembly and motion simulation
In this step, let's make a car model. You will learn how to realistically assemble a car in Blender and how to simulate vehicle motion. Let the car drive on rough roads, avoid obstacles, accelerate and start, and drive in regular traffic. Then we can make some CG VFX, like car burnout, etc.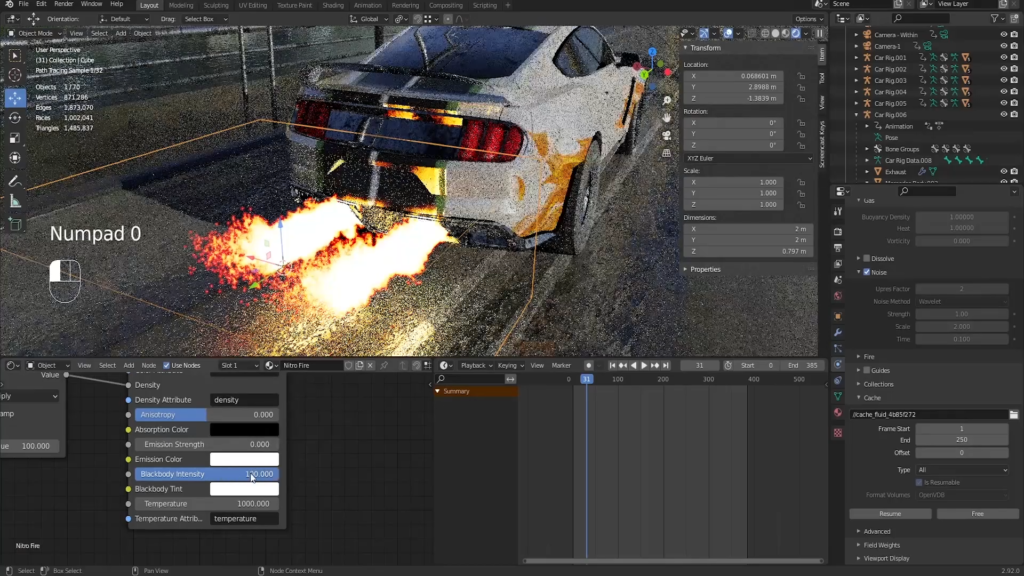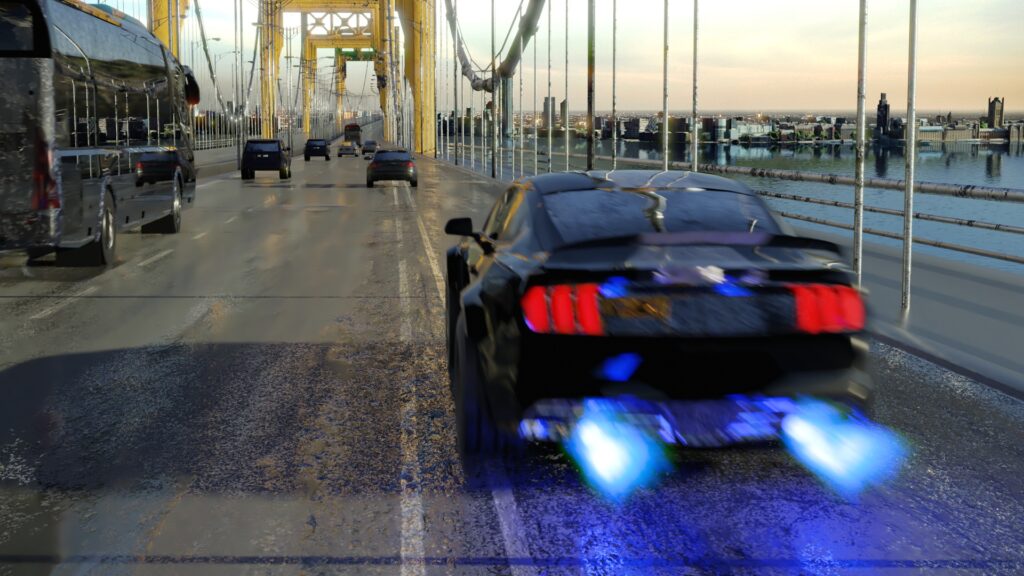 3. Cinematic camera animation
In this session, you will know how to make a cinematic camera animation and finally make a car chase camera animation. We can shoot our car chase from helicopter vision to get front, back and side view. Then form the animation of the car chase.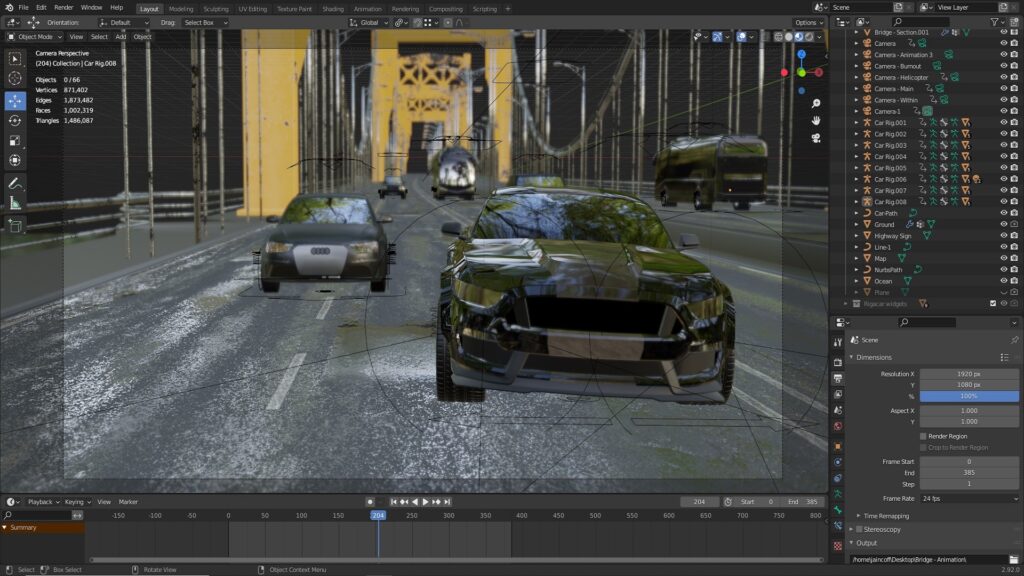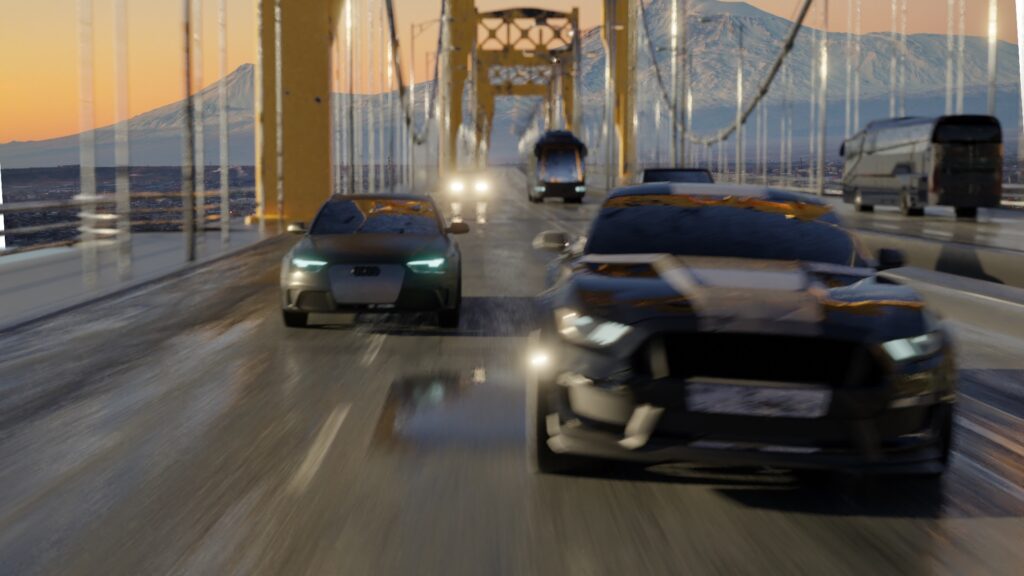 4. Short Film Animation Production
We will make a short animation, so you can learn how to add a green screen background to your render, how to use motion blur, and camera tracking. We will handle the textures for the car and add flame decals to give a more realistic picture of the chase. Finally we create a short cinematic environment of a car chase.
You may also wonder, can I apply this CG VFX cinematic environment to the game? Of course you can.
5. Let's build our first game
In this part, first optimize the game environment, then texture bake the ocean and bridges, make car controllers, create game items and so on. Finally, we will build the game on PC and Android.
---
Make a Cinematic Car Chase Short Film Animation in Blender from Wingfox is available for your needs. This tutorial will show you the complete workflow on how to create a short cinematic car chase animation in Blender. You will learn to build the 10th Street Bridge from real references and create realistic textures for the bridge, asphalt, grunge&rust, ocean, and more. In addition, you will learn how to add green screens to Blender scenes, how to outfit vehicles in Blender, and how to animate realistic vehicle movements …… You will learn a lot in this course that will help you with your own projects.
You can:
1. Learn to optimize the environment for game design;
2. Bake mapping for game design in the right way;
3. Learn to import assets from Blender to Unity;
4. Add car controllers and drive your own cars in Unity;
5. Build and play your game on your own Android phone;
6. Publish your game on PC platform.
This course contains a lot of CG VFX technical knowledge and skills, which are not only in help to build an awesome bridge cinematic environment in Blender, but also to create Hollywood film environments, and to build your own games.
Come and join Wingfox to learn this tutorial. You will soon learn how to make CG vfx.