Master Matte Painting in 20 Hours from Scratch
Matte painting is one of the original VFX, so you've seen it in almost every movie that has it featured. Artists or matte painters use it to create the illusion of the current location in a movie, adding an extra artistic effect to the film.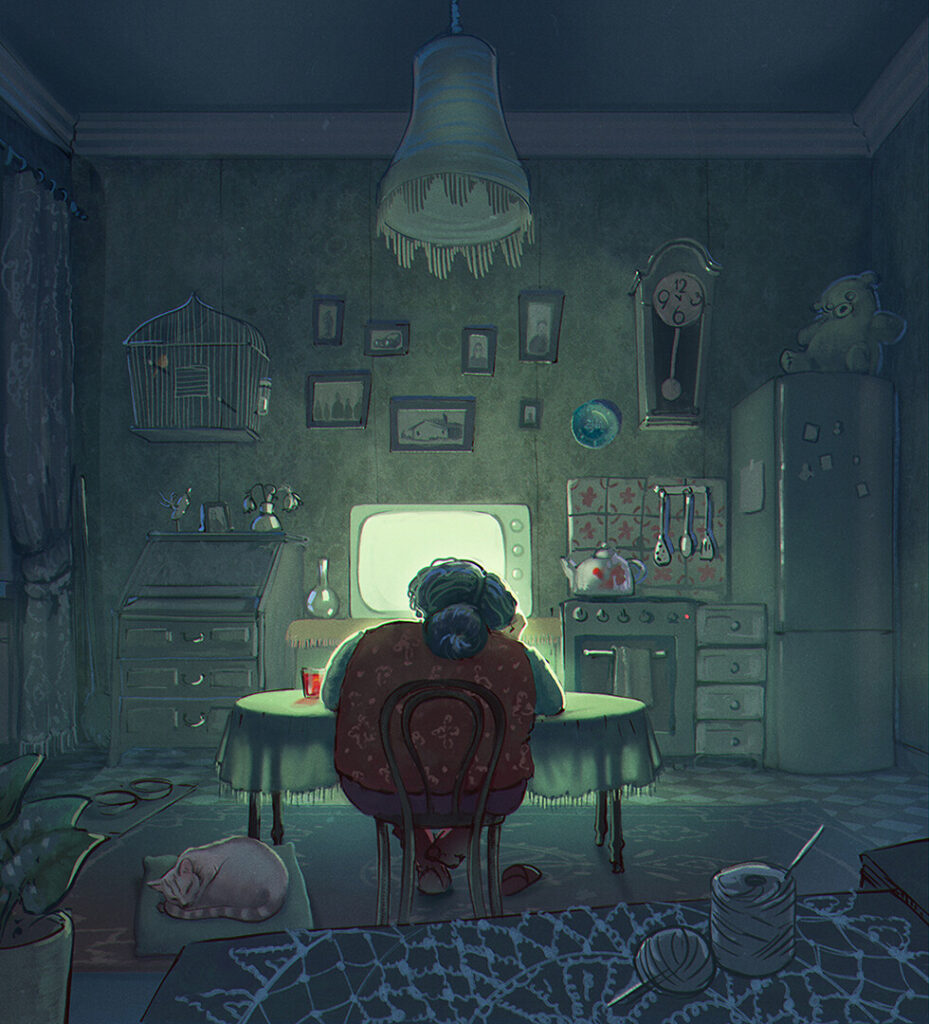 Some digital matte artists refer to their work as a combination of digital painting, photo manipulation and 3D, with the idea of creating virtual scenes that are difficult or impossible to find in the real world.
In fact, many films still use digital matte paintings in their scenes, but the term has evolved to cover the entire genre of digital art, focusing on realistic landscape design. Fragments are often used for video game creation and concept renderings, as well as their own stand-alone segments.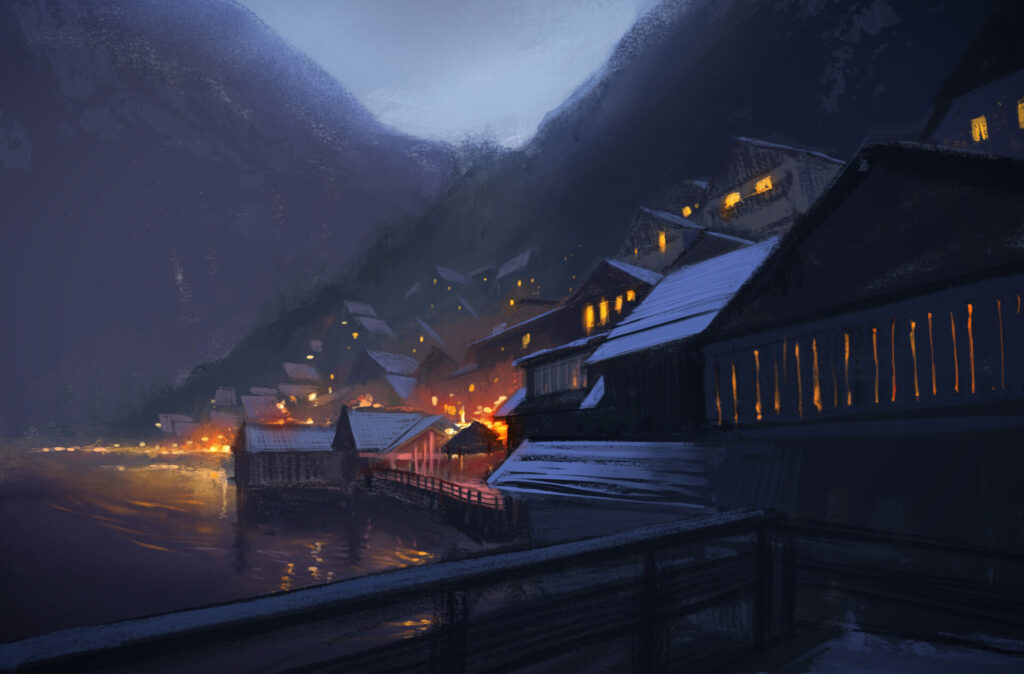 Through overlay of images, illustrations or video, scenes are integrated and completed, and the filmmaker creates the illusion of an environment that does not exist in the filming location.
It also shows that matte painting is very important in practical applications. So if you want to work in digital post-production, it makes sense to be able to create matte paintings. So do you know how to make matte paintings?
You need to come to know about Digital Matte Painting Essentials for Beginners.
At a glance, it is a tutorial for beginners. The lecturer, Yevgeniya Drovossekova, is a CG artist with extensive work experience in animation, games and VFX. She has worked on Netflix's Freud and Guy Ritchies' film Wrath of Man, where she was responsible for background modifications, retouching and matte painting.
We will use a modern photo to turn an old town without any modern elements and modern buildings. Use Photoshop, Blender to process the rendering and solve the problem and complete the task with practical tips. The lecturer will teach us how to use affordable tools for effective digital post-production. These tools can run on any computer as well as being available for beginners. You don't need any huge and complex software knowledge to get good results. The instructor will teach you practical matte painting techniques.
1. For beginners, it takes time upfront to master the operation of the painting software. We start by setting in Photoshop with our workspace, hotkeys and plugins, etc., and related operation settings in Blender. Also organize our picture sources and search for photo resources in the next stage.
2. Pre-production. The lecturer will introduce which tools and brushes we will use and teach the basic theory about perspective so that you are well prepared.
3. Now let's start making sketches and begin working with Photoshop. We start with the background retouching and then recreate the foreground and retouch the center stage.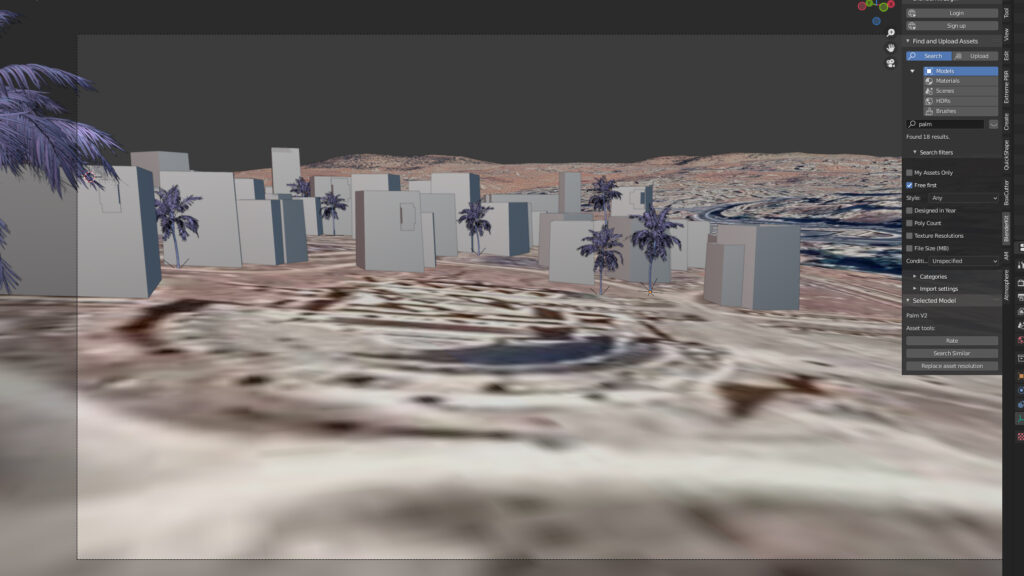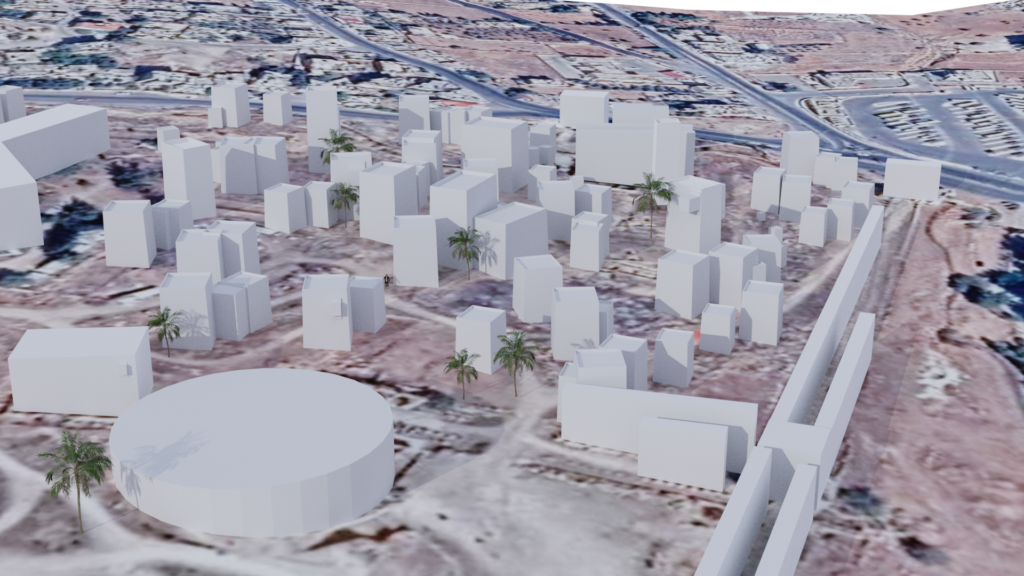 4. We put the reference model in Blender and then render and import it.
5. We start blending all the details and fixing details like fixing small details on the houses, applying shadows imported from Blender and finishing the distant backgrounds.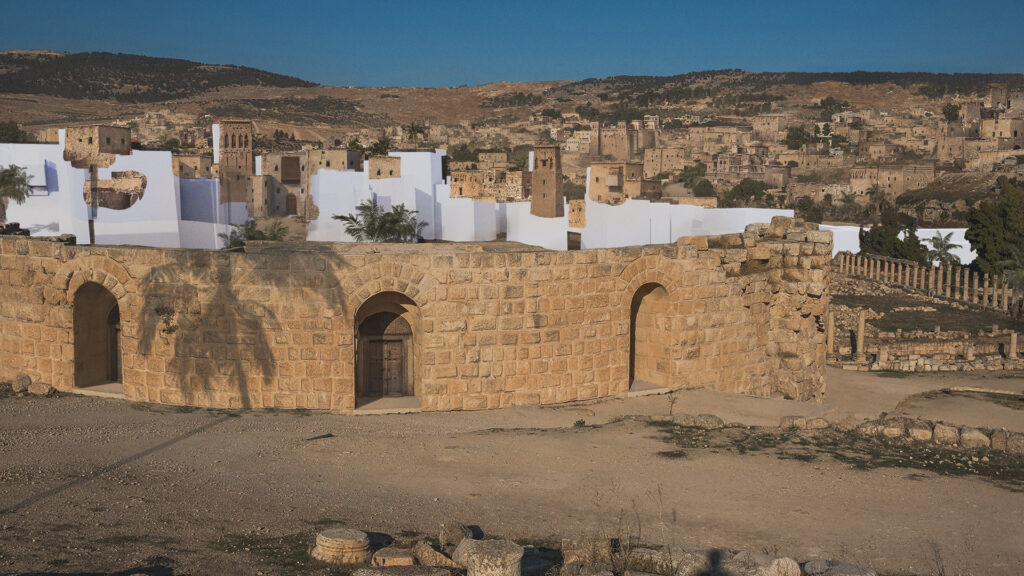 6. Finally we give an overview of the rest of the work. We decorate our painting, putting some trees as additional elements. Correcting the colors and creating the right atmosphere. Do not be concerned with color values, brightness, saturation, etc. in positioning elements. We just look for background areas to fit the image. In this process, it can be useful to convert the image to black and white to eliminate color interference.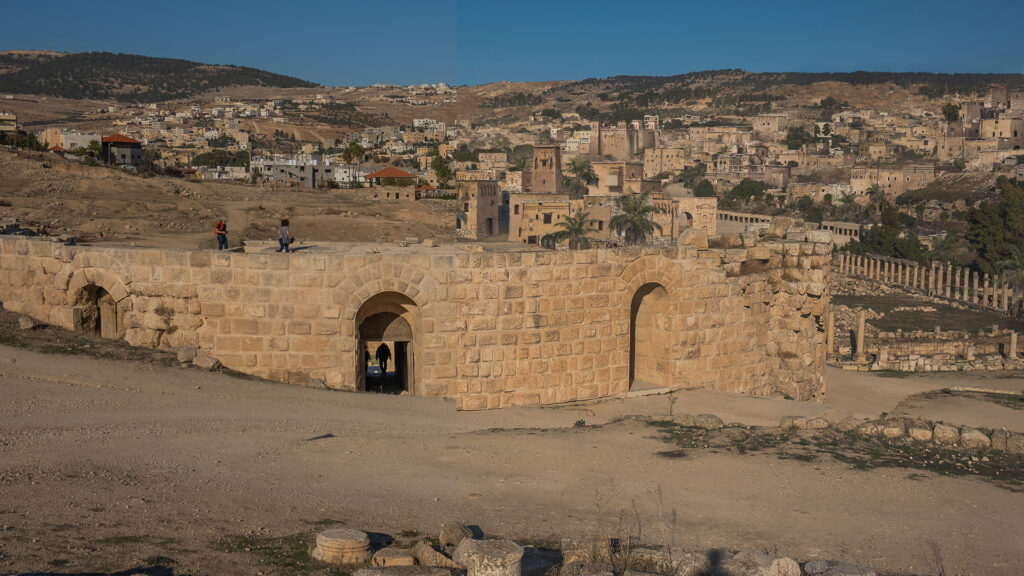 Through this tutorial you will learn how to research and organize folders for effective work, how to effectively use the stamp tool and use layers and layer masks, take pictures for matte painting and overpaint 3D models.
Matte artists are one of the most challenging and versatile jobs in filmmaking. If you want to learn more about this incredible art and create realistic matte paintings, welcome to join the course at Wingfox.