2D Animation VS 3D Animation: Which is Better?
With movie, TV, and video game fans all over the world are eager for fresh content, so there are more opportunities for aspiring 2D and 3D animators than ever before. But which animation style should you delve into?
The main difference between 2D and 3D animation is that 2D is more artistic, while 3D is more mechanical. 2D requires a lot of illustrations because every frame needs to be drawn. Although 3D is used together with "equipment", the 3D model is essentially a skeleton that can be manipulated.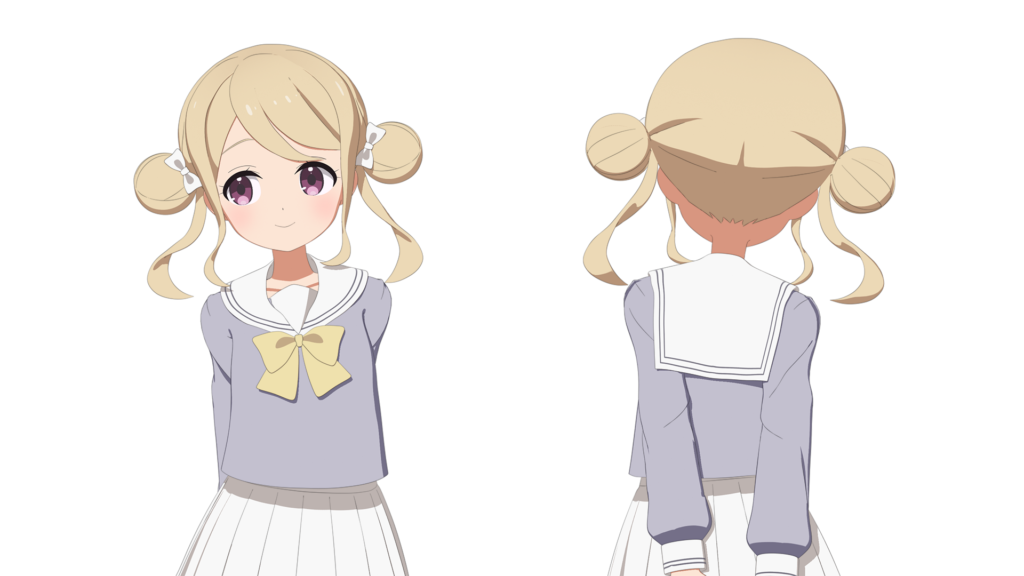 2D and 3D animation
The first thing is: neither 2D nor 3D is objectively "better". Both have their place!
As a classic example, Mario 64 needs 3D animation because it uses a 3D game engine. On the other hand, the classic Mario did not use a 3D animator, because the art is two-dimensional. None of these games will be affected by their artistic style-both are great games!
The style you pursue mainly depends on your artistic preferences. If you are creating new video games, TV shows, web series, or even static media such as comic books, you may decide that a style is more suitable for the premise.
How 2D animation works
When the individual drawings are arranged in quick succession, the illusion of movement can be produced. One second is usually divided into 24 frames, and there can be as many as 24 unique pictures in a second animation (24fps), or as few as two.
Mature 2D animation works in the same way, but is much more complicated. Imagine our ball, but instead of a rough circle doodled on a notepad, it is an entire scene with multiple moving parts. It may also take at least ten dozen (and possibly more) pages per second to achieve the desired smoothness of the animation.
How 3D animation works
3D animation is a layered process involving many techniques. Unlike 2D animation, you only need to have the ability to paint to start. 3D requires "assembly" and animated 3D models.
Different stages of 3D animation
The first step in creating a 3D animation usually involves sketching out what you want the scene and characters to look like. From there, you create a 3D model of the animated object. Then texture the model (add colors and details to your model).
The model also requires rigging. 3D model equipment is like a skeleton that helps the model move. In most cases, the equipment follows the basic structure of a real skeleton (if the animated model is a human or animal), but it is not precise.
Now your model is ready for animation. You can put the assembled model into the scene and start posing. It is not always necessary to set the pose of each frame in the same way that each frame is drawn for 2D animation. Using keyframes to determine where a given part of the model needs to be, and allowing animation software to insert frames in the middle can save a lot of time.
2D or 3D, which one should I learn?
Choosing between these two styles mainly depends on personal preference. This is not the real problem with 2D and 3D animation; this is the most interesting thing you find. Although this is by no means a hard and fast rule, 2D is often suitable for artistic people, while 3D is often suitable for people with more mechanical thinking.
The best way is to try both!
If you really want to experience the difference, please try two ways to see what appeals to you the most. Wingfox offers beginner courses in these two subjects.In addition to high-quality education, here are two more tips to help you become an animator:
Gain experience,Try to make something yourself and share it on YouTube or your own website or social media. Doing a personal project will provide you with experience and specific content to show to potential employer.If acting alone doesn't work for you (for example, you may be a great artist but not very good at storytelling), work with someone who has skills that complement you. If you want to enter the field of 3D animation, you can collaborate with people who are entering the field of 3D modeling. The resulting product will be your portfolio!
Real-world experience
Another way to consider is internship. Some internships are paid, but most are unpaid, which is not always a viable option when you have bills to pay. The advantage of an internship is the opportunity to gain real-world experience and step into the door. If you make a good impression, you can increase your chances of being hired when there is a job opportunity. The experience gained from working in a real studio will be invaluable, even if your ultimate goal is a freelancer.
In short, it is obvious that 2D and 3D animation really depends on your personal preferences. If you are still hesitant after reading this article, please give it a try. You may be surprised to find that although he is a very talented artist, you will find the mechanical nature of the animated 3D model more pleasant. Or maybe your love for painting will lead you to a more traditional look.
You will never know it until you try!
Promo codes for use online and save on your online course purchase.With a promotion code, you're able to get a 10% discount when you purchase products through our online store.
Please follow the below steps to redeem your code:
Pick a product from our online store.
Go to your shopping bag by clicking the 'Check out' button .
There's a box to add your promo code on the right hand side of the page, underneath your order total
Enter your code
Type '

blog

10 ' into the field and hit 'Apply'. and you will get 10% discount,the price will be calculated automatically.
7 Steps to Effective 3D Hair Creation
Hair is really a difficult part of the modeling process. Mainly, it is very energy consuming. Of course, a large part of people are not skilled enough to master the skills. So if you can find a more convenient and less time-consuming way is a very urgent thing. Today let's talk about how to create realistic hair for your game character.