Blender is #1 Chioce
Should you learn Blender, Maya, ZBrush, Houdini, 3DS Max or Cinema 4D?
If you want to start learning a new software to acquire a new skill, you will want to choose the best. When it comes to 3D graphics, there are only a few main options to choose from, and there are many comparison videos and articles on the Internet that cover which areas are technically the best.
Although these are great for experts who already know exactly what features they need, I think the way the comparisons are often presented is actually answering the wrong question entirely for beginners.
The easiest (and most fun) to learn
Even if it does not happen to you, I believe you know at least some people who spent precious time and money to get a degree or get a job only to find that this is not actually what they want to do in life.
The idea of the dream may have been enticing but the reality of doing it was so different from what they were expecting that they either jump ship and start from scratch with something entirely different or stick with it begrudgingly simply because of the sunk cost.
To some extent, this happens to everyone. This is just part of knowing more about yourself and what you want to do in this world, it is not a waste! However, you can save yourself a lot of time and money by understanding the daily reality of things before you overinvest.
3D software can be incredibly expensive and it's all going to have a pretty steep learning curve regardless of which one you choose. By choosing the free and easiest to learn (Blender), you will be able to determine more quickly whether 3D is something you want to pursue.
Blender is also the most fun to learn, in my opinion I think the benefits of enjoying this process should not be underestimated. It's easy to apply physics to things, create weird particle systems, and use sculpting brushes so that in the process, you won't lose the magic of what you are doing because it's really cool.
Everyone's got your back
One of the main reasons why Blender is easiest to learn is that it has the largest and most helpful community. One of Blender's core by-products is very easy to access, which is a lot of help you can find online.
There are hundreds of high-quality tutorials, a few forums where you can ask questions, and a large number of pre-made assets such as models, equipment, effects, and scripts. If you just want to piece something together quickly and need it to view, you can Getting great without having to learn every step of the process.
Do what everyone does, starting with Blender Guru's doughnut tutorial. I also recommend repeating this tutorial from memory when you are finished, and jot down what you didn't insist on the first time.
This is a follow-up tutorial, so you will not fail. It will provide you with the basic skills to create almost anything, but most importantly, it will show you whether you really like 3D and want to do more if it doesn't work for you.
It keeps your options open
Blender is a very standard tool for independent studios, small teams and freelance artists, so obviously you can do many things with it. But suppose you want to work in a large studio that has invested so much in their production pipeline that they cannot switch programs even if they want, because doing so will cost a lot of money, even if the software itself is free . If the people in your dream job don't use Blender, does it still make sense to learn Blender first?
In fact, yes! There are two reasons. The first is that Blender's code is surprisingly small and fast. It is less than 130mb. Since there is no need to worry about licensing issues, you can run from a flash drive as needed. This portability means you can take it with you wherever you go!
Each 3D application has unique advantages and disadvantages. No one is 100% excellent in all respects. Therefore, if your deadline is short, put an alternative tool in your back pocket, you can use it to complete certain things (such as modeling) faster before exporting back to the main program, which can really save you Energy.
The second reason is that learning your first 3D software is a bit like learning your first programming language or learning drawing for the first time. If you want to switch to a different language or different style after you have mastered the basics and decided to try new things, then the basic skills and concepts you learned will transfer.
It still takes some time to get used to different software, it may have some different paradigms, but this does not mean that all the time you spend learning the first thing is wasted. You will bring that experience.
Although Blender, Maya, Houdini, and ZBrush all have different production methods, the core concepts of producing high-quality models or high-quality animations are very consistent throughout.
How the topology should be connected or how the key frames should be interpolated will not change suddenly. If you have learned to use Blender to make high-quality things, you can quickly master any new tools.
The faster you learn these basics in one tool, the better your performance in any of these tools.
Blender is #1 at creating ideas fast
If one of the main aspects of Blender is better than any other software, it is to extract your ideas from your brain into 3D space as quickly as possible. The modeling workflow is very fast, and the sculpting has gained some very clever time savings in the recent update.
Eevee can render beautiful effects in real time, and you can even use a grease pencil to outline concepts in 3D space. Coupled with a large number of presets and plugins, you can speed things up further, and you have a tool that is ideal for faster failure.
I'm sure you've heard this mantra before—it's the idea that the faster you iterate and try enough ideas to find the best idea, the faster you can produce real Excellent stuff. Remember, learning how to make high-quality works of art is harder and more important than learning which buttons to press in the software.
Therefore, by using a program like Blender that focuses on getting your ideas "on paper" as quickly as possible, you will be able to improve faster as an artist.
Once you learn these tools and can make beautiful renderings but encounter obstacles or find yourself often encountering the technical limitations of Blender, then it will be a good time to find the best software in this regard and learn that Too.
For procedural modeling and physics, it will be Houdini, for texture, it will be Substance or Mari, for cloth, it will be Marvelous Designer, for sculpting, it will be ZBrush, and so on.
However, if you are just starting, these procedures may be completely overkill. I often see beginners who think they need some gorgeous or peculiar features in Blender or other programs to solve all their problems, when in fact they encounter workflow problems or misunderstandings of the basics.
By saving professional software for later use, as a beginner, just focus on making excellent works of art using the core concepts shared by all 3D programs, you will progress faster and be better prepared for learning any other tools in the future.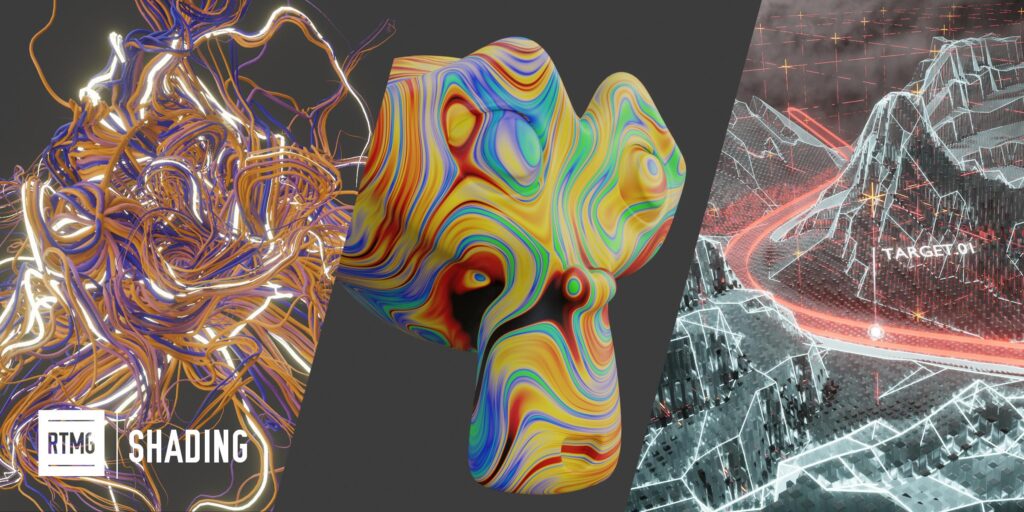 Any use is completely free
I know you have seen this one billion miles away, but I mean more than just a free download. Many software have educational versions that you can easily obtain (what does Autodesk do?!), but they usually have limitations and you cannot use them for commercial purposes. Remember that thing about failing faster? Well, this is true for overall production, not just creative concepts.
Since Blender is open source, you can start freelancing and try to get contract work as quickly as possible. It's really great to get this experience as soon as possible, instead of waiting until you have enough money to pay for your license and subscription fees, or feel good enough to justify them.
Whether you are learning Maya in school or using ZBrush at work, you can't use them without paying the full price. Either you pay a lot of fees up front for a small short-term gain and hope to make enough money to justify the cost, or you do not do extra work and lose extra experience, or you are breaking the law. These are not good choices. However, if you already know Blender, these will never be a problem!
The only reason it can be free is because of the generosity of the community. Although you never have to pay to use it, I suggest you donate to the development fund, participate in it, or use products that support the creators and development of the community.
As I mentioned before, there are a million free tutorials out there, and I strongly recommend you to watch them!
Just be careful to get caught in the endless loop of beginner tutorials, after a certain point, the gap between the number of videos watched and the number of actual learning starts to widen a bit. This way you can confidently make more and more things yourself, and…no tutorials required!
---
Use the coupon code before payment and you can get a 10% discount when purchasing products through our online store.

copy 'Blog10'
and save your money right now!
Overseas:
7 Steps to Effective 3D Hair Creation
Creating hair is one of the most frustrating things for many modelers. Hair is really a difficult part of the modeling process. Mainly, it is very energy consuming…