9 Amazing 3Ds Max Tutorials for you
3ds Max is widely recognized as the 3D software that has the largest user base in the world. Many admirable 3D artworks, in game design or interior design, are created based on 3ds Max. Due to the popularity of 3ds Max, you can find numerous resources about how to use the software from Internet.
So today we've compiled some 3DS Max tutorials on Wingfox for you, hoping to help you on your digital art journey.
Lecturer: 亥と卯
Lessons: 60/26h (Finish)
Contents: High-quality video + project files
Course duration: 26 hours
Software used: 3ds Max 2021; Pencil+4; PhotoShop 2021; After Effects 2021
System: No specific system requirements.
Files: Character design, three-dimensional drawings of the characters, facial expressions and prop design.
In this tutorial, we will go through the basic flow of 3DCG character modeling used in the Japanese animation industry, learning the basics of 3ds Max and Pencil+4.
While there are many tutorials on character modeling, NPR (real-time), and photorealism, this tutorial will teach you how to use 3ds Max and Pencil+4 to create 3DCG character models.
Tutorials on creating celluloid character models are still rare.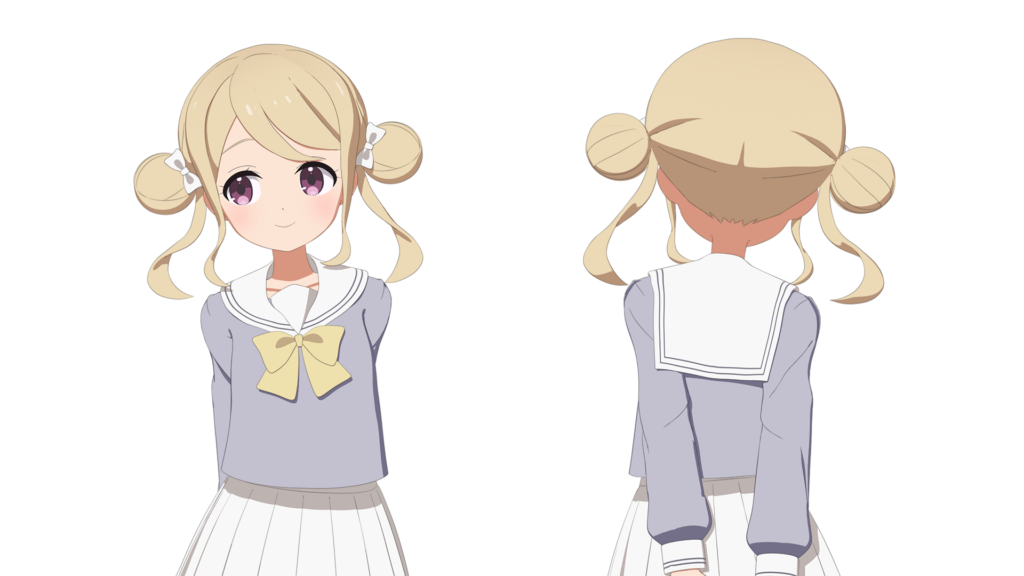 Lecturer: 刷碗的神
Lessons: 104/18h (Updating)
Content: HD Videos
Duration: 18hours
Software: Maya2019 ; 3dsmax2020 ; Growfx ; Redshift2.6.41 ; WorldCreator
Assistant Software: ZBrush ; Houdini ; World Creator ; RizomUV ; Substance Painter ; Photoshop ; Nuke. (It may seem a lot, but each of them is just for the basic use and is not going into it deeply. Even though you are new to this software, you could follow along.)
System: Unlimited
Project file: Project source files
This tutorial teaches the whole process of cinematic scene production, including the application of advanced technologies such as high-precision plant creation, dynamic effect, fine placement of scenes, lighting, and shading, mountain creation and plant dispersal, etc. In this tutorial, Growfx for 3Ds Max and Redshift for Maya are the main production tools for modeling and rendering, with the auxiliary tools of ZBrush, Houdini, WorldCreator, Rizomuv, Substance Painter, Photoshop, and Nuke. Though there are too many auxiliary tools, they are not complicated, so beginners can also keep up with the course.
1. Creating close-up level film and television scenes, from easy to difficult, layer by layer, beginners can become a god.
2. Tutorials produced at film and television level so that students gain more knowledge and skills.
3. Master the whole process of film and television-level natural scenes production.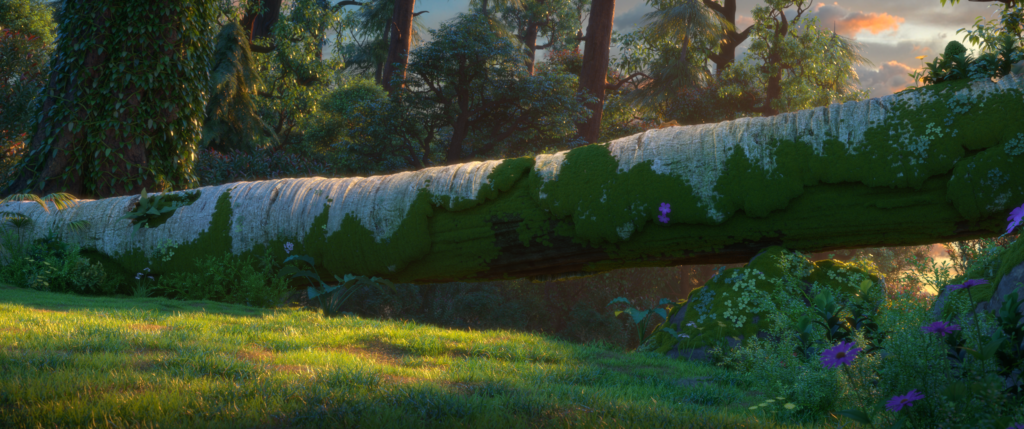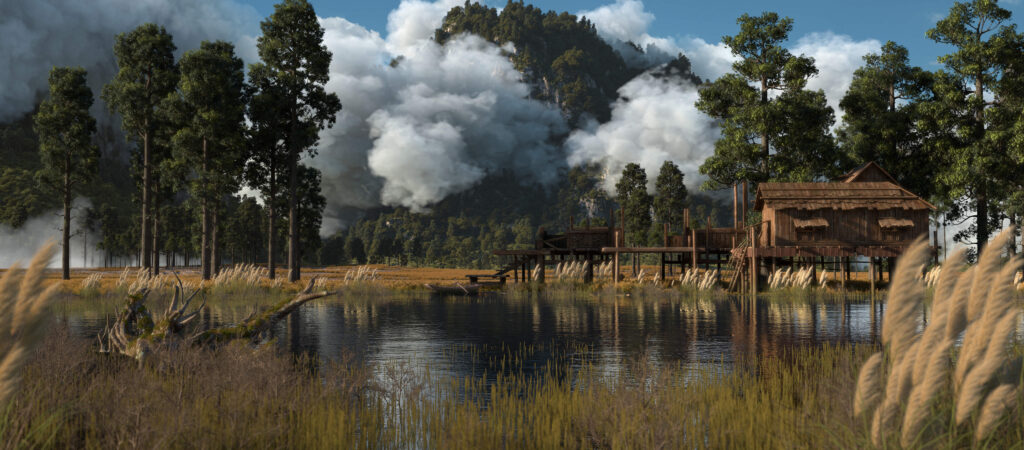 Lecturer: 문영국
Lessons: 49/21h (Finish)
Content: HD Videos + Project Files
Duration: 21 Hours
Software: 3ds Max 2016; ZBrush2021; Substance Painter2020.2.2(6.2.2); Bodypaint3D R18; Ornatrix6.1.1; Marmoset4.01
Assistant softwears: R3DS ZWrap1.1.3; Photoshop CC; TurboSmooth Pro 1.02; Xnormal_3.17.4; PureRef; Zbrush Extract_Plugin Pro; Unwrap Pro1.04; SkinHideManager_v0.3; Martinez_Macro_GradientMap; FiberShop_v1.1.1
System: CPU: i5 or Ryzen 5 3600 or higher; RAM: 16 GB or more; Graphic Card: GeForce GTX 1060 or higher
Project file: 1. Zbrush UI, material and shortcut setting file; 2. Marmoset setting file; 3. Max Shortcut File
This tutorial includes everything from the selection of the original concept to the final rendering when creating a 3D character.
How to make proportions of the face and the human body, how to make costumes, and how to texturize the face and body using 3D scan data.
You can also learn how to make double textures using Substance Painter.
You can also see how to make a hair card mesh using Onatrix.
Here you can see basic light settings and how to render.
This tutorial is suitable for beginners to intermediate level characters in character creation.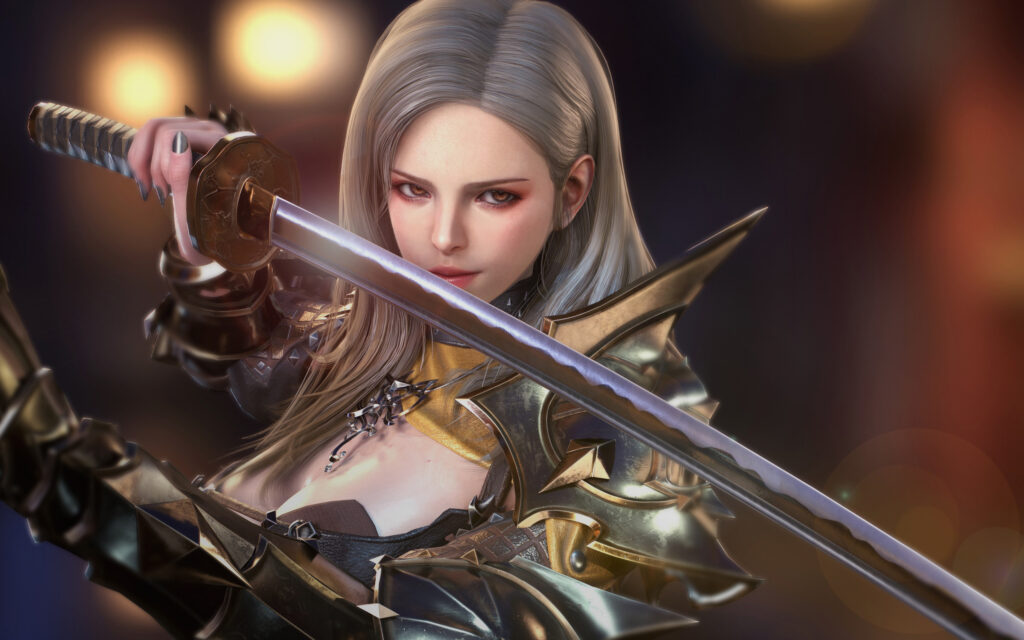 Lecturer: Motonak
Lessons: 40/5.3h (Finish)
Software: 3dsMax2021 ; Substance Painter2021 ; Reality Capture ; xNormal3.19 ; Zbrush2021 ; Unreal Engine4.26 ; Photoshop2021
This tutorial provides a comprehensive overview of the methods and concepts required to beautifully build traditional buildings in the Unreal Engine.
You will learn how to create lightweight, high-quality assets for real-time rendering, the workflow for incorporating assets created using photogrammetry into a game, scene building with the Unreal Engine, and modern lighting methods.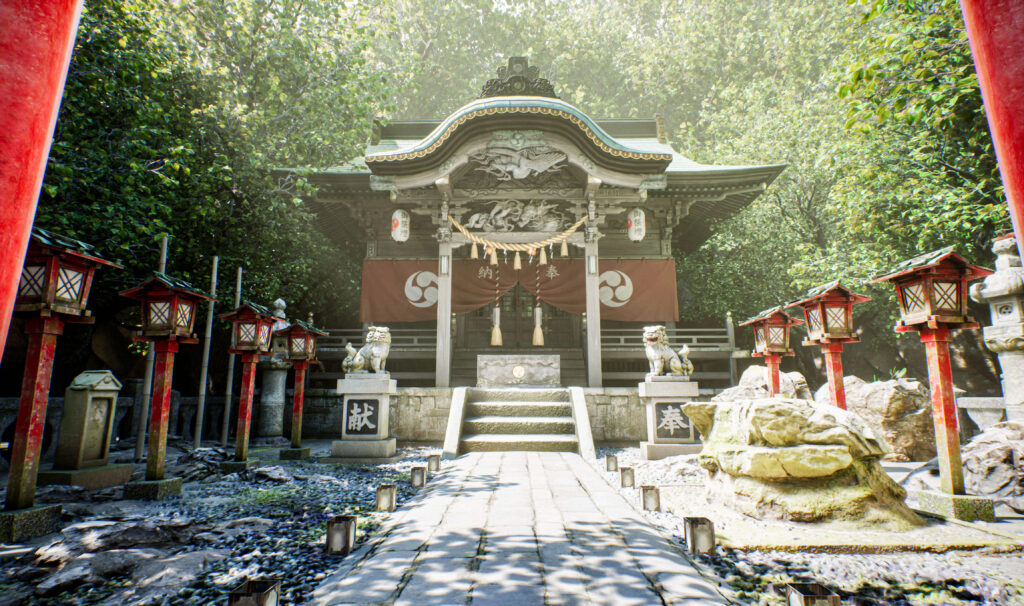 5.

Visualizing Architecture: All-Around Guide
Lecturer: Jean-Paul El Hachem
Lessons: 32/7h (Finish)
Software: Autocad (Any version); 3Dsmax (2021 or above).
Assistant Software: Photoshop (Any version above 2017); Vray 5; Forest Pack Pro (Any version).
The course is about architecture visualization. Learning how to use the best tools and software in the market from scratch, without any previous knowledge. You will learn how to prepare and manage your Autocad file before starting to work on the 3D model, how to structure your work to model an architectural project in 3Dsmax using the right modeling tools, and how Vray works, how to implement lights in the scene, how to adjust the camera settings, and how to create materials for the elements of the scene, etc. All this information will help you solve most of the problems that you would face when producing a 3D image.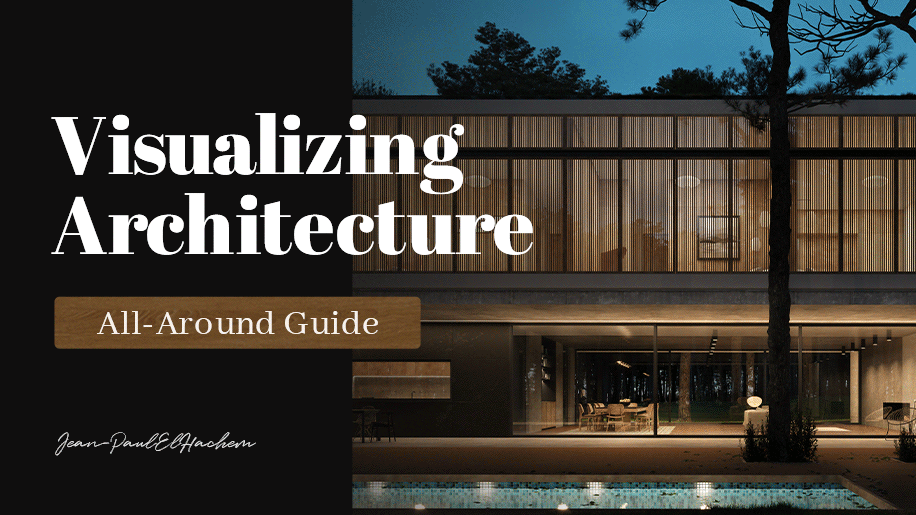 Lecturer: Lien Ying-Te
Lessons: 85/100h (Finish)
Software: 3d max 2015 ; VRay next 4.1 ; PS
As a model artist and photographer, the instructor will not only introduce the key to modeling in 3ds Max, but also share his unique perspective on light settings. You will learn to build a high-poly model for hard surfaces, to apply Vray materials and light settings, and to composite images in Photoshop. After this course, you will acquire the modelling skill for hard surfaces, which will benefit your future production.
7.

Character Creation Pipeline for Game Production
Lecturer: Farzin Izadyar
Lessons: 72/42h (Finish)
Software: Maya2018 ; 3Ds Max 2018 ; ZBrush2021.1 ; Marverlous Designer9 V5 or above ; Mari4.0v1 ; Substance Painter7.1.1.954 or above ; 3D Coat 4.9.6.7 or above.
Assistant softwears: Photoshop(Any version above 2020).
You will learn about character creation piple-line and a bit about every industry standard programs.
1. Why should I buy this tutorial?
To learn new ways of tackling character creation obstacles.
2. What can I benefit the most from the tutorial? Or solve any problems?
Garment creation and skin texturing process.
3. What can be gained after learning?
1. Sculpting Garments and face;
2. Real-Time texturing;
3. Efficient UV mapping.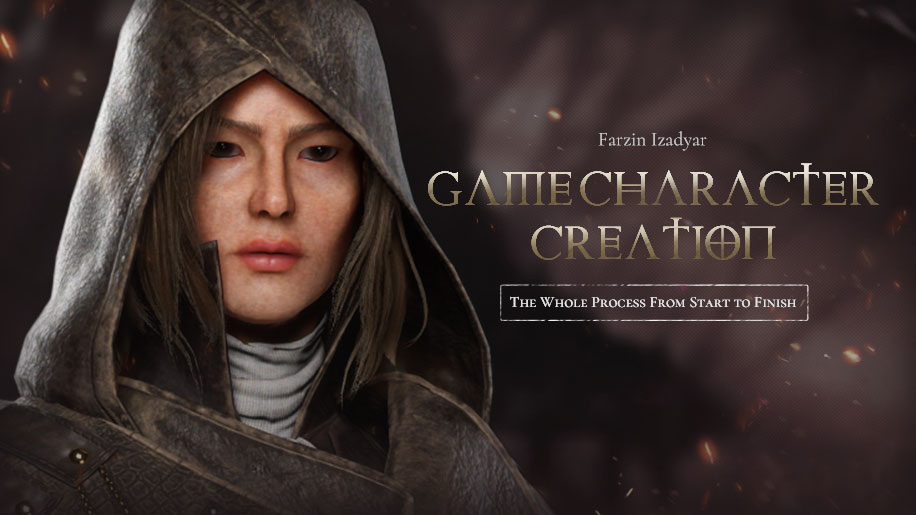 Lecturer: Milad Kambari
Lessons: 8/3h (Finish)
Software: 3ds Maxs
Learning the basics of a job is one of the most important things to consider. In this course, you will master the principles of hard surface modeling, and in 2 complex and easy projects, you will learn how to use these principles. After seeing this tutorial, you need to practice to use these methods and techniques in various forms and models. Learn hard surface modeling in less than 4 hours and have fun.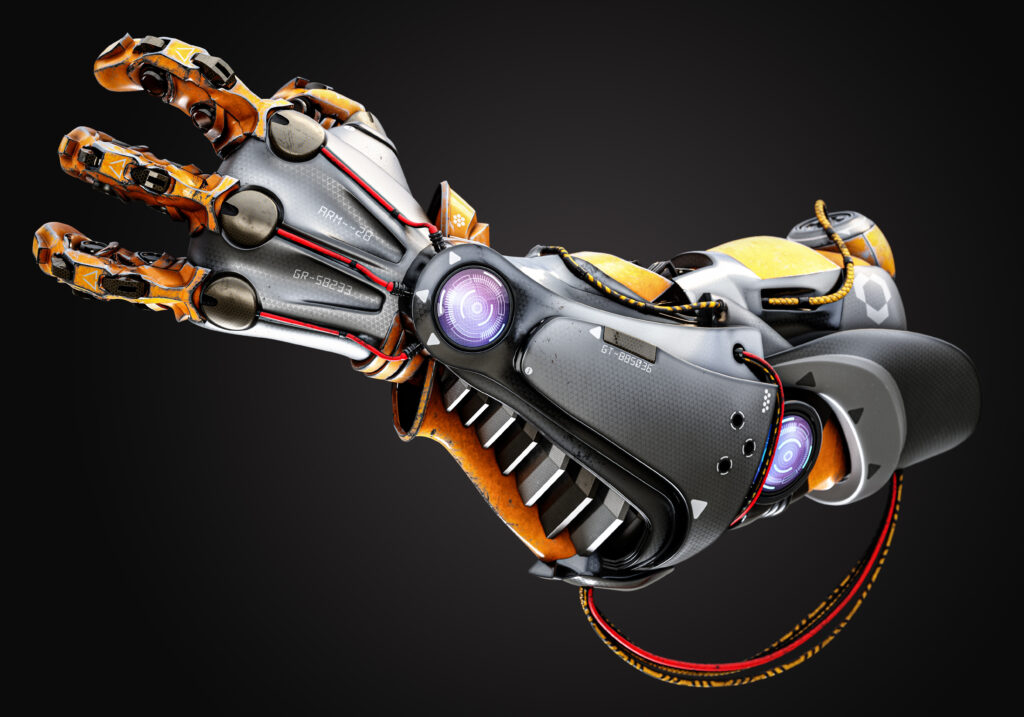 Lecturer: Milad Kambari
Lessons: 21/8h (Finish)
Software: 3Ds Max 2019; Rizom-Lab Latest version; Corona Renderer 6; Substance Painter 2019 or above; Substance Painter Live Link Latest Version.
In this tutorial, you will learn how to model an antique gun from scratch, starting with standard poly and hard surface modeling techniques to texturing and even lighting setup/tips for the final presentation. Notice although this course primarily focuses on 3ds Max, it is demonstrated as such to easily apply the same principles to any other digital creation tools like Maya.

Of course, Wingfox will continue to update you with more interesting and exciting tutorials in the future. If you are interested in the above tutorials, please feel free to add them to your learning cart. No effort is spared. If you put some effort into your art, you will benefit a lot. Please stay tuned to Wingfox's blog for more exciting articles on the way.
When it comes to creating 3D models, animations, or even detailed digital images, many computer programs can do the job…