What is 3DS Max Software?
When it comes to creating 3D models, animations, or even detailed digital images, many computer programs can do the job perfectly.
However, most of them are often difficult to use for new users and have a steep learning curve, which makes them not very accessible.
However, 3DS Max is one such program that, in addition to having an efficient workflow and modeling tools, is one of the easiest to use.
It offers a very versatile toolset to the 3D artist, and over the years it has gradually become a favorite of many professional graphic designers.
It offers high-end modeling and animation tools and visual effects features such as particle and light simulation, as well as a fabric mockup engine on the desktop – invaluable for their content for game developers and visual effects artists.
We are confident that this amazing program will help you easily draw all your inspired concept art in digital media.
So, let's take a closer look at what makes this program a must-have for all graphic designers.
Here is a 3DS Max tutorial for beginners in Wingfox, which will be taught by Milad Kambari.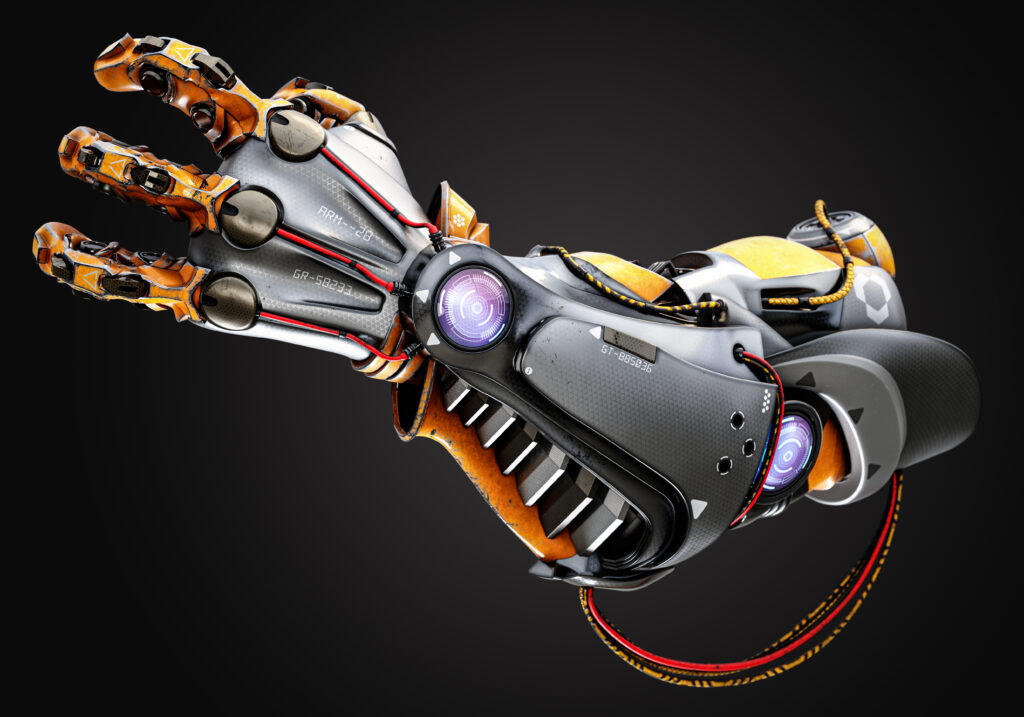 10% OFF COUPON CODE: blog10
What can it do?
1. Character Modeling and Game Assets
3DS Max is excellent at creating 3D character models for video games and animations.
The software is widely used by many game developers and is a fan favorite due to its amazing workflow and versatile modeling tools.
It helps the artist to save a lot of extra time and also helps him/her to create special effects more efficiently while working with live-action.
The program's various features are easily adaptable to multiple stages of animation development. "From modeling and binding to lighting and rendering", 3DS max will help you create high-quality 3D models and animations with ease.
2. For many professions
In terms of its professional use, 3DS Max assists many professional industries and businesses in their daily work.
Industries such as engineering, manufacturing, education, and medicine use the program to create mechanical and organic content to represent their brands.
In the construction and real estate fields, powerful animated graphics are needed to help clients realize their future living spaces as accurately as possible. Graphic modeling is critical to the success of such businesses, as buyers prefer to connect to photo-realistic images as opposed to low-quality animations.
"Polygon Modeling" is a very common technique in 3DS Max, which makes the workflow easier and more efficient. It allows artists, no matter how skilled they are with the software, to have a relatively higher level of control over individual polygons.
In turn, this allows them to provide a greater range of detail and precision to their animations that they would not otherwise get using any other software.
10% OFF COUPON CODE: blog10
3. Realistic Rendering
After completing the modeling, you can now render images and animations to generate certain special effects, such as materials and textures, thus giving them a rather realistic quality.
Many professional artists can use this program to create realistic images that are designed to imitate nature to an almost perfect degree.
Among other things, the "Particle Effects" tool is also very easy to use and versatile, and you will be able to use it to create realistic designs from scratch.
The "Simulation" feature is another aspect of 3DS Max that many artists use to create certain anatomical assets such as hair, skin, clothes, and even fur. And with the addition of newer plug-in tools, the development time for these images is greatly reduced.
The built-in Arnold renderer provides users with a rich experience for handling your more complex characters, scenes, and effects.
You can save time by using centralized creative tools to perform interactive lighting blending, color correction, and lens effects on your rendered images.
You can work faster with an artist-friendly user experience and intuitive controls.
It's faster to iterate and generate high-quality renders and variations.
Why is it popular?
Animators can use certain anatomical aspects (such as bones, skeletal constraints, and kinematics) to create and animate their characters.
Using these aspects of 3DS max tools is quite easy and even amateur animators can master it with some practice.
Since most of the animation techniques in the program revolve around "keyframe skeletal attributes", beginners can easily create organic characters with complex movements and actions.
3DS Max comes with two separate subsystems for animating character models, one for CAT and one for character studio.
Each system can be fully customized with various applications and all motion capture file formats.
CAT and character studio can be combined to provide a very powerful basis for easily creating very detailed and complex motion animations.
3DS Max is also often compared to Maya in terms of graphics rendering capabilities.
Sure! Maya is probably a more powerful program that can produce incredibly photo-realistic images and animations. However, it is not as easy to use as 3DS Max.
3DS Max is not only easier to use, but it is also more forgiving. It has a more versatile range of rendering tools than Maya, on the other hand, its features are a bit harder to master.
Therefore, 3DS max will be a more popular choice for most of the professional graphic artist community when it comes to 3D modeling.
So, if you are very good at the art of digital design and want to expand your skillset to the incredible world of animation, then 3DS Max is the perfect software to help you get started. Not only is it very easy to use, but it is also very versatile in terms of features and toolsets that will help you create realistic animations with ease.
It is studio ready and widely used by studio artists from a variety of professional industries, covering almost all aspects of their work.
If you want to learn more, please keep following the Wingfox blog. We will provide more rich and practical information to you. May you go farther and farther on the road of digital art.
Animation Software Introduction
Is there any must-learn software that can help you make the highest quality animations? Of course there is more than one. But the real question is which software do you like best.
There are many choices, but considering the time and effort invested in learning software, please choose the software that gives you more advantages than other software.