9 Great VFX Tutorials for you
You've seen a lot of information about VFX. Of course, you may have only been at the "watching" stage, but you haven't started to try creating VFX.
So, this time we present to you 9 great VFX tutorials from Wingfox. We hope you will read them and try to learn them.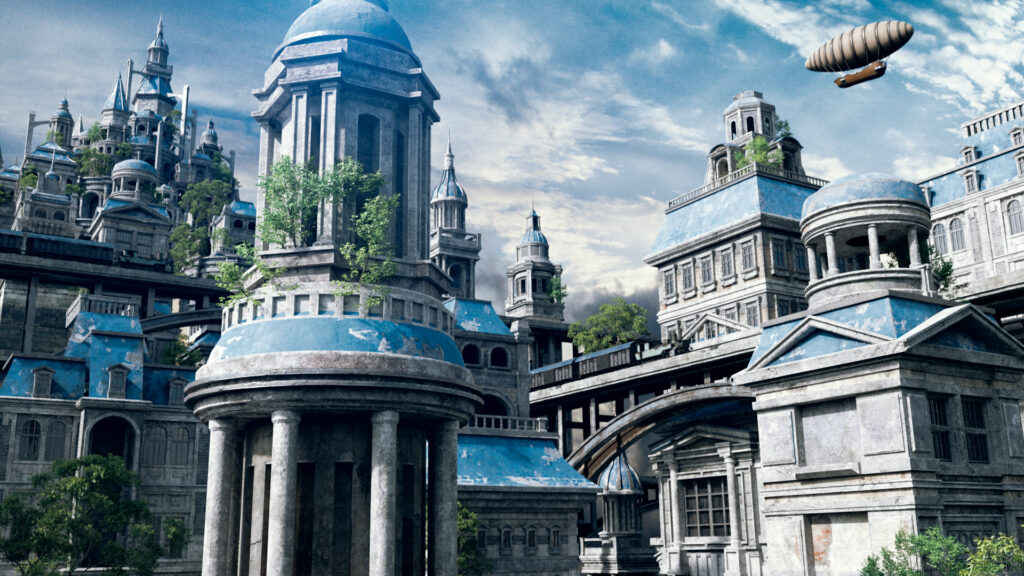 In this VFX course, you will learn the workflow for building large fantasy scenes.
We will use a variety of software and add-ons to effectively build large scenes.
The software used will be Blender, RizomUV, SubstancePainter, and AfterEffects.
We choose the best software for each process to create efficiently.
We will also use many add-ons and assets to save time.
After completing this course, you will have the knowledge and skills needed to create large-scale scenes.
TIPS
1. Suitable for trainees.
2. Intermediate level in Blender, Substance Painter and After Effects.
In an era where the film industry is becoming more and more developed, there are many different kinds of special effects and special effects teaching, what kind of special effects are the ones that can impress the viewers, you need a set of special effects teaching that suits you, this course brings you the cutting-edge Houdini film special effects technology
The course covers the complete Houdini effects production process, teaching you how to find references, the correct import of model mapping into Houdini, as well as the basic explanation of special effects so that you have a systematic understanding of the Pryo process and the Ocean process, Houdini layered rendering techniques, the final nuke synthesis, and other techniques, so that you can do blockbusters at home.
We'll learn how to create a Hollywood-style short film from scratch, starting with storyboard mapping
motion capture, camera language building, and how to enhance your workflow by rendering in Unreal Engine. In addition, we'll discuss tips and tricks that can make your shot stand out.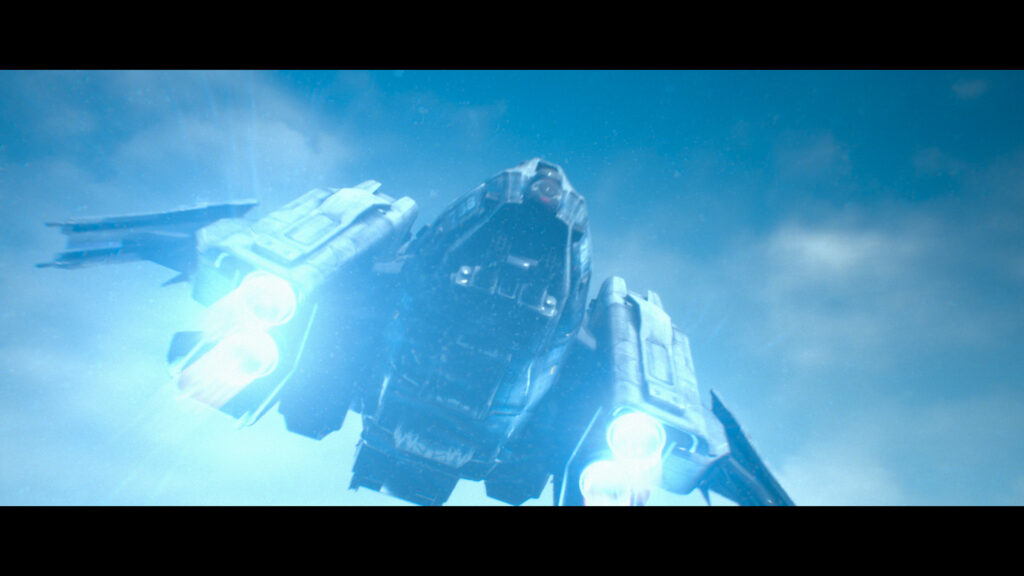 In this course, we will use Unreal Engine 5, Blender 3, and Substance Painter to go through the entire process of creating this Japanese shrine environment. We will model in Blender, texture using Substance Painter, and set up the scene, lighting, and materials in Unreal Engine 5. We hope you will learn something in this course and have fun.
1. You will learn the entire modeling process for all the details and decorative style designs for the temple in Blender.
2. You will learn to create high-quality and realistic materials and the main features of Substance Painter such as Smart Mask, Builder, Smart Materials, etc.
3. You will learn to customize these trees with different settings such as wind, season, leaf color, health, etc.
4. You will take advantage of new features of Unreal Engine such as Lumen to get realistic lighting for the environment and learn how to further enhance the visual effects.
This course will show you the complete workflow of how to create a short cinematic car chase animation in Blender. You will learn to build the 10th Street Bridge from real references and create realistic textures for the bridge, asphalt, grunge&rust, ocean, and more. In addition, you will learn how to add green screens to Blender scenes, how to outfit vehicles in Blender, and how to animate realistic vehicle movements …… You will learn a lot about VFX in this course that will help you with your own projects.
6. Introduction to Houdini 17:Particles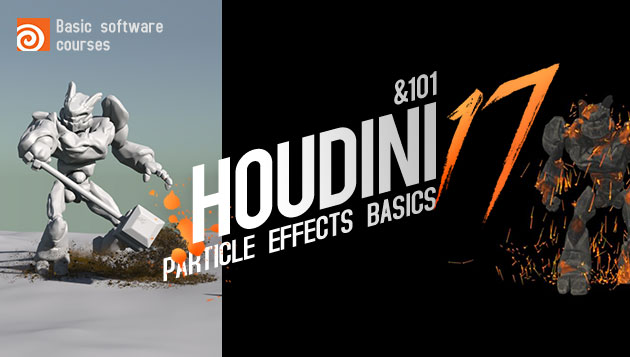 This VFX course will focus on how to control particles using Point VOP and wrangle. This course will teach you some practical tips and tricks used by professional FX artists. In addition, learn to create your Spark, Sand, Rain, Snow, and Wetmap using Houdini 17.
7. Animate A Rocket Launch: Smoke & Fire Simulation In Blender
This course will show you the complete workflow of how to animate rocket launches in Blender. You will learn about rocket station modeling, texturing and materials, animation, fluid simulation, and rendering of rocket launch animations. In this VFX course, you will learn a lot of things that will help you in your projects.
1. Master fire and smoke simulation techniques in Blender
2. Understand force fields and use them in Blender
3. animate a rocket launch into space
4. learn advanced surface modeling techniques
5. build a rocket launch base based on a real case
6. learn about water simulation. Create a hydrodynamic suppression device
7. Simulate a real rocket engine animation
The aim of this course is very straightforward: to provide artists with practical knowledge and access to and understanding of all the tools related to the creation of Houdini's internal environment and fluid simulation, thus giving them the freedom to transform their ideas into real projects of a high standard.
1. This is the most complete and highest-end Houdini environment course available. After this, there is no environmental creation that you cannot complete.
2. We have spent a lot of time optimizing our course so you won't waste your time. Every minute recorded is valuable information.
3. We don't just create a scene for you to replicate the parameters. We want you to be able to fly solo after this.
9. Unreal Engine 4 for Filmmaking Beginners Edition (Bundle)
This course is a 0 to hero course, which means you will go from knowing nothing about Unreal Engine to being able to export a CG animated movie. Some of the topics we will cover are: epic markets, importing animations, redirecting animations, manipulating CG in Blender and reimporting it into Unreal Engine, using cameras, using movie sequencers, using hair combing assets, ray tracing, movie render queues. There's a lot covered in this short course. And most importantly, we won't be using any blueprints.
Do you think Wingfox is only about these tutorials on VFX? Then you haven't checked out Wingfox, which currently has 11 digital art sections and a constant stream of interesting new art tutorials. Keep following Wingfox, you'll get a lot out of it.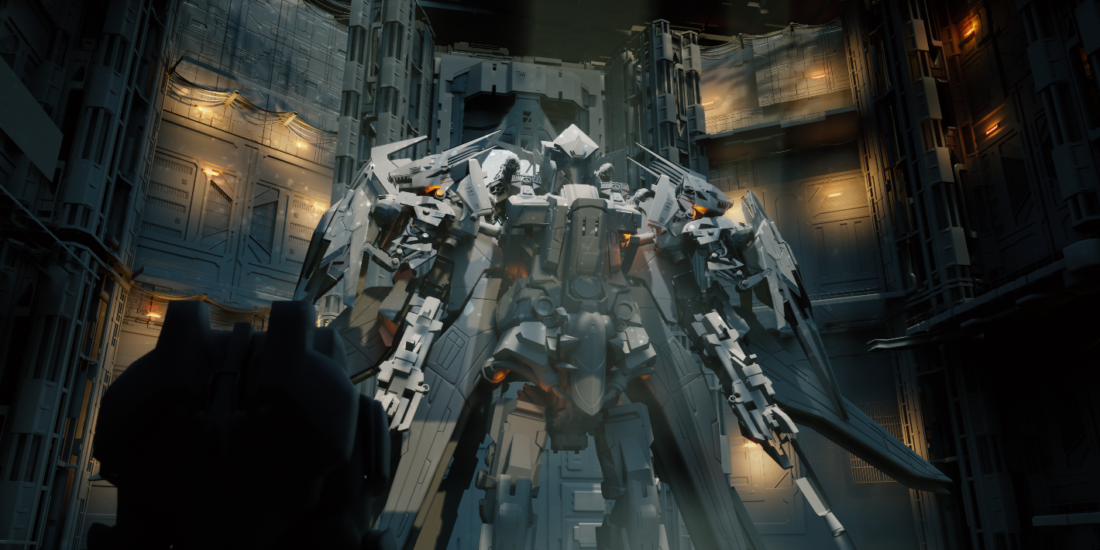 I saw an awesome VFX piece online the other day. Asher Zhu, a game producer at Epic Games, recently revealed an…