As a Beginner,How to Sell My Digital Art?
What if you're new to digital art, or just starting to think about selling your work? its a lot ! Don't worry, we're here to help. Here are some tips to consider when trying to sell digital art as a novice:
Clean up your social media
For an online business, the overall look of your social media profile will have a huge impact on how potential customers perceive your business. For years, business professionals and job sites have been pleading with various freelancers to create a professional and personal page, or maintain a clean page with business and personal content.
"Clean" means there is a way to post. For example, instead of creating an Instagram account full of random images, make it mostly about the art and personal photos you're creating. Just like no one wants to buy from a store full of clutter and clutter — similarly, no one wants to see a cluttered Instagram full of random pictures.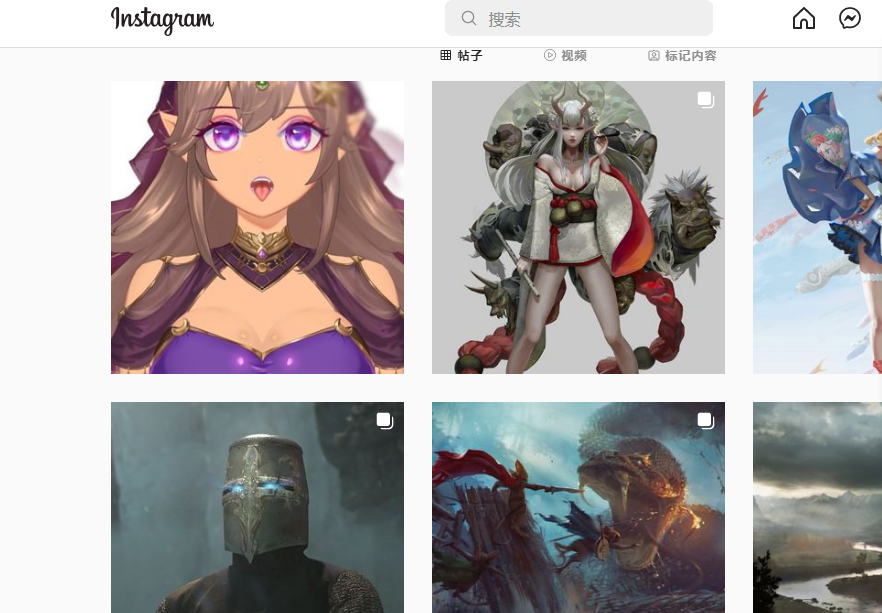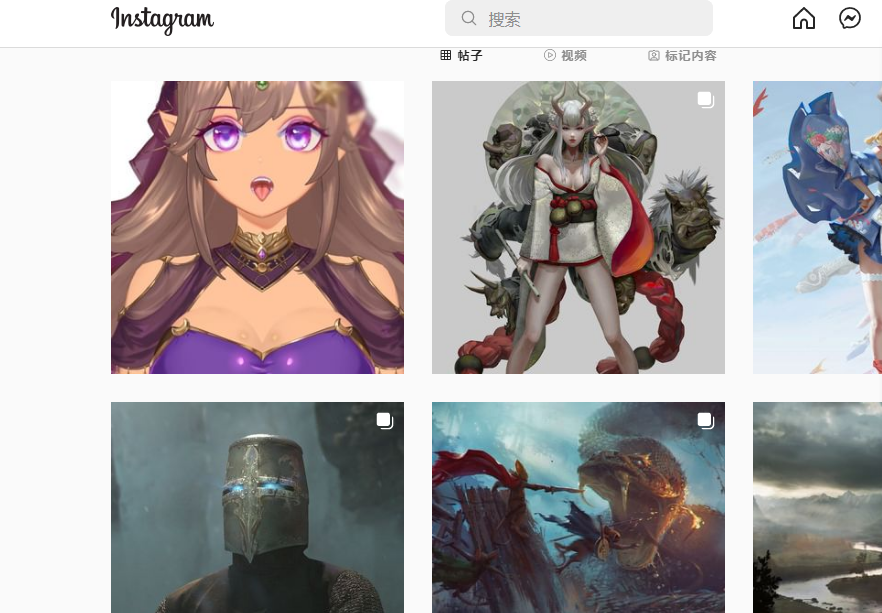 Think of your social media accounts as an opportunity to create a brand and style to market yourself to potential clients. Avoid any bad behavior or rudeness and remember that as a business you need to maintain certain standards that you may not adhere to on your private social media pages.
Join Community Forums
There are many reasons why joining a community art forum is a good idea for any artist who is starting to sell work, including:
Expand your network: When you're just starting out in the industry, your network will be a key growth area that you need to develop, and community forums are one of the best ways to do this – you'll gain access to potential clients and Mentors who can help you connect with other industry professionals.
Build your personal brand: By participating in community forums, such as those on Cubebrush, you can also build relationships with others, helping them connect more with your personal brand and your work.
Opportunities to learn: Forums are full of experts and, if used properly, can be a great place to learn and develop skills. You can also enter competitions, whether you win or not, which is an effective way to take your abilities to the next level. If you win, it can be one of the most effective ways to gain recognition and strengthen your portfolio.
Wingfox provides a learning forum for artists. In the forum, you can speak freely; you can publish your works to get comments from group friends; you can learn from each other with group friends.click to check:https://discord.gg/VyJcnXSqb9
Consistently Post Your Art
You've heard it before, and you'll hear it again: consistency is key. For new artists, sharing your art often and regularly is even more important. Consistently giving your brand identity will not only help attract followers, but more importantly, keep them.
Whether it's a post of your artwork or an occasional story to get people a sneak peek at your latest work, the only way to make sure you're getting the most out of your social media marketing efforts is to keep posting. The same goes for community forums. Do you offer blogs? Then do it. Anything that allows you to network more often and bring your work into the world is a win.
Don't Forget to Engage
Publishing high-quality content is often important, but engaging with your audience is even more so. Reply when someone comments, likes, shares your work. Show them that you appreciate that they noticed you.
Remember, when it comes to social media or community forums, people aren't just looking for a one-way experience – they want a real connection with the brands they support. In fact, 66% would be more bullish on a business if they responded. If you want to participate, you have to give a little too.
https://discord.gg/VyJcnXSqb9
Choose a Great Platform
So you've ticked all the necessary prerequisites for selling art: organize your social media, participate in forums, and keep posting. It's time to build an online marketplace where people can easily find and buy your products.
Selling digital art requires a great platform for all the assets you own. Here are some things to consider when searching:
Income distribution: As your virtual salesperson, a freelance site will require a small percentage of your income. Of course, the higher the ratio, the better for you, but as a general rule of thumb, you'll find that the 70/30 split is the industry standard.

Reputation: Building a good reputation requires using a website that also has a reputation. Choosing a trusted and high-traffic platform will help you lighten the load and help you get the most out of the service.
Community: Remember, when you join an existing platform, you are joining a community—look for engagement opportunities like forums and blogs.

Ease of use: The last thing you want to do is open a store that neither you nor your customers can navigate. That's why choosing an intuitive and user-friendly platform is key to securing your business on both ends.
Customer service: For your store to function flawlessly, so must the platform you use, which means having a dedicated support team to ensure this. It's critical that your website is responsive to questions and issues that may arise, especially when you're just starting out.
Make simple choices
Not only does Wingfox provide professional tutorials for digital artists, but it also allows buyers to join digital art forums that help each other, making it the perfect place for beginner artists to get involved. https://discord.gg/VyJcnXSqb9
Wingfox gives artists the recognition and credibility they deserve. Take you from novice artist to advanced with great customer service and professional guidance.Trust your source. Trust your decisions. Join now.
Take 10% off a course or tutorial. Just enter the coupon code EXTRA10 during checkout in Coupon box.
Wingfox
A professional digital art platform.
Take 10% off a course or tutorial. Just enter the coupon code EXTRA10 during checkout in Coupon box.