Environmental Artists Career
As real-time technology continues to influence the job market, candidates traditionally associated with game development are now in high demand across multiple industries. But what types of jobs do they do?
One character with a large number of transferable skills is the environment artist.
What is an environmental artist?
Every hero needs a world to save. This is where the environmental artists comes in. Whether you're building a new skyrim or the next Star Wars, environment artists need to build cohesive 3D worlds, from terrain to sky and everything in between. In addition to movies and games, find environment artists to create realistic training simulations, help architects visualize Spaces and more.
Environmental artists tend to be generalists and are therefore free to focus on multiple areas, such as: modelling, sculpting, texturing, materials, matte painting, lighting, appearance development why are they needed? Want to turn an ordinary forest into a relaxing summer resort? What about the haunted woods? Either way, you need an environmental artist. A truly effective environmental artists will have the ability to make mundane things interesting. Even a basic layout can quickly become a mature world, forming a story with subtle details.
Where are environmental artists needed?
Games
Everyone loves Pac-Man, but if every game had a black background, things might start to get a little monotonous. In the game industry, environment artists turn concept art, photography, and lockdown into an immersive world that harmonizes with the story's unique characters and props.
They are responsible for creating most of the visuals the player encounters, which means they always need to consider both game constraints and technical constraints, such as optimizing the topology to get the frame rate they need.
In a game industry where the line between level designers and environment artists is increasingly blurred, the best environment artists are those who help ensure further readability while guiding the player through their world.
Movies
Sometimes, filming in real locations is impossible. This could be for practical reasons, such as travel restrictions, or it could simply be because the action takes place on another planet.
Whatever it is, environmental artists help bring new worlds to the big screen. In movies, you'll usually find environment artists either creating 3D environments in post production or building real-time environments that can be shown/shot live on site using LED-based virtual production techniques.
Architecture
Is the bridge design stable? Do green hospitals have a positive impact on the community? What will your skyscraper look like when it's finished? Architects and developers rely on environmental art skills to help answer all these questions and more.
From VR buildings that can be explored to driving simulators that help cities test road stability, environmental artists help develop interactive visualizations and renderings by combining real-world design data with their artistic capabilities.
Simulation
The stakes are high in training, robotics and research simulations. Lives can be at stake, so these simulations need to be as accurate as possible. This is where the environmental artist comes in. They work with engineers to create real-time worlds that simulate everything from self-driving car development to surgical training.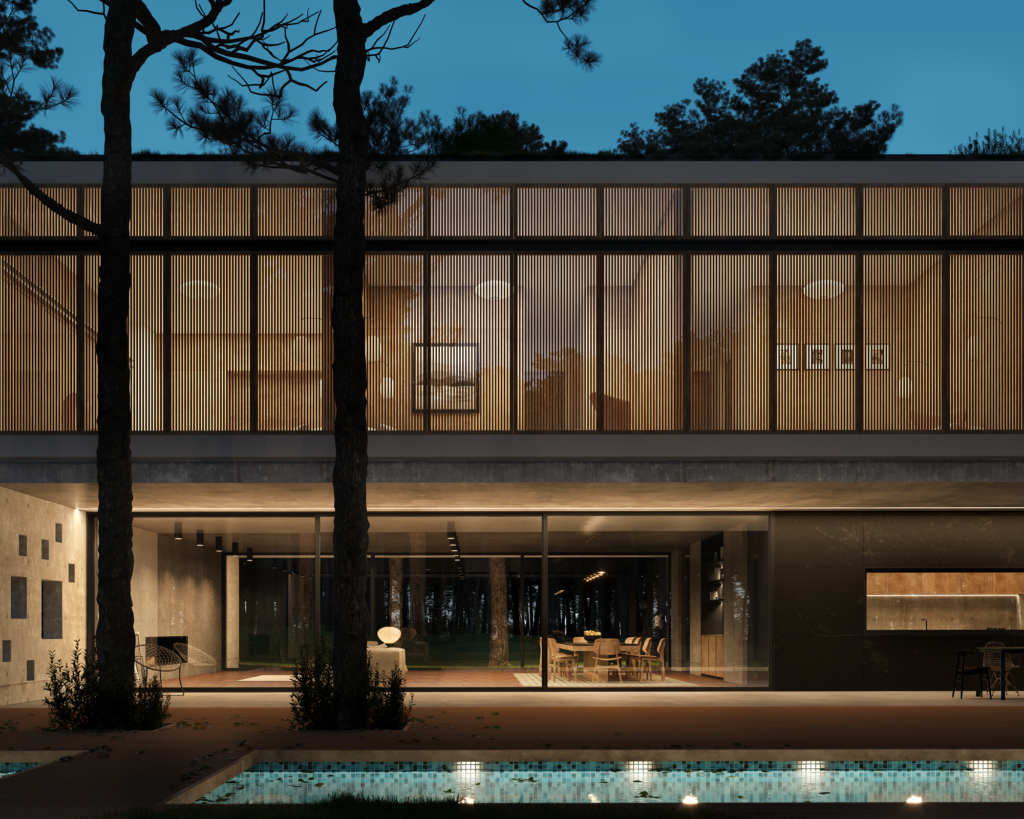 What types of skills do environmental artists need?
Prerequisites: Eye of the great art, know what is "creating scenarios", deep understanding of architectural elements, the environment and props, to be able to get a blockade from level designers and turn it into a complete lighting/elaborate levels, team cooperation ability, is good at solving problems, the ability to pay attention to detail, at the same time also can see the bigger picture, strong ability of multitasking.
Professional skills
Being able to think outside the box, it's important to learn to leverage existing assets and reuse them in interesting ways in order to quickly build cohesive worlds. "Reuse plays an important role in the work of environmental artists, and just the ability to take an existing asset and reuse it in interesting ways is a key skill to quickly build cohesive worlds.
As a quick learner, the environmental artist needs to have a working knowledge of many different tools. 3ds Max for modeling, ZBrush for sculpting high polygon details, and unreal Engine for eventually building levels and worlds
Learn about light and color
It is important to understand the importance of light and color in the overall scene. The best environmental artists use both to their advantage.
To be patient
Creating an environment usually requires a lot of patience. Artists work for hours to ensure that the feeling of erosion, decay and weathering is real, while each plant or rock serves a purpose and blends into the scene.
The environment usually takes a while, and you often have to work in the same area for a long time, pushing pebbles. It may take some time, but when everything clicks, something very satisfying happens.
What is the career path like?
There are many ways to become an environmental artist. University courses designed to develop basic skills and an environmental art portfolio are a popular way. Another is through internship programs, which are a great way for budding artists to bridge the gap between the university and professional worlds.
Once environmental artists grow and take on more responsibility in their work, they may be able to advance into senior or leadership roles. This means that the complexity of tasks and expectations will rise to meet the new qualifications. The senior artist's new responsibilities include writing documentation, owning the entire game level, and mentoring new employees.
Excellent team player
Always aim to be a good collaborator. The industry is still small and it is quite common to work with the same person for many years on many different projects.
A passion for building the world
It may seem obvious, but never become an environmental artists just because you think it's easier to succeed there than in character design or animation. A passion for world building is a must.
Natural curiosity
Why does the landscape look the way it does? How did that tree come from? To be a good environmental artist, you must constantly ask questions and observe the world around you. It's important to spend a lot of time developing a strong attention to detail.
Would I be a good environmental artist?
Take a look at this list and ask yourself if you have what it takes to succeed as an environmental artist.
I'm passionate about world building
I am capable of working under pressure
I have a deep understanding of multiple tools
I'm good with color and light.
I'm passionate about world building
Where should I start?
If you want to get started as an Unreal Engine environment artist, start with Wingfox! Attending these classes is a great way to learn the basics you need to succeed.
What Skills does a Good CG Illustrator Need?
Illustration covers a wide range of fields, including animation, games or film aspects, as well as some areas such as advertising illustration and magazine publications. And with the rapid development of the industry, the demand for CG illustrators is also increasing.