BE a VFX designers,Is it NOT too late to start
We're often asked how "too old" is to get into visuals. The honest answer is that there is no invisible age barrier. The real question you should be asking yourself is – am I motivated enough to pursue a career in VFX?
We dive into why it's not too late to pursue your dream of working in the visual effects industry, find out how changing careers later in life can actually be an advantage, and meet those who are living proof that you're not too old Artists who can't start working in VFX work.
The age police still didn't knock on my door. It is actually a huge plus to be surrounded by people 10, 15 or 20 years younger than you, because there is so much to learn in this world. And there is so much to teach, too.
Bram Stoker didn't write Dracula until he was 50. Anna Mary Robertson Moses began her prolific painting career at 78. (In 2006 one of her paintings sold for $1.2 million!)
People who change careers later in life are not alone
If you ask "Am I too old to be a VFX artist?" you may be a millennial, or maybe a Generation X. According to statistics, millennials change careers five times in their lifetime on average. So you're not the only one making the switch.
So if you're not too old to start a career in VFX, what do you really need to get into the industry? All you need is the willingness and motivation to learn
Here are things to consider before get into VFX:
Consider why you should switch careers.
Ask yourself if you have the drive and willingness to learn.
Start networking with people in the industry to find out what it's like to work in visual effects and if it's right for you.
As people get older, people generally feel more confident to ask questions and, more importantly, admit when you don't know something. If you don't ask, you'll never know! Life experiences help put things into context and show you that challenges aren't scary. Over the years, you may have mastered a range of tools to solve problems and be ready to face the next challenge head on.
As an adult student, you are probably already familiar with learning. This is advantageous and often means that you don't have to figure out which technology is right for you when dealing with new information. For example: are you a visual, auditory, reading/writing or kinesthetic learner? As a mature student, you probably already know that! Learning how to learn is often overlooked, and having a good process allows you to have a more rewarding learning experience.
Action steps:
Think about how you process new information (visual, auditory, reading/writing or kinesthetic).
Do you know which area of ​​your VFX pipeline you want to focus on? Do you want to be a compositor? Forex artist? If you're not sure, explore VFX jobs with our career paths.
Write down a list of questions you'd like to answer so you're ready to ask a VFX expert when the opportunity arises.
VFX is a dynamic industry and everyone is constantly learning.
The nature of technology is that it is constantly evolving. We live in a digital age where technological advancements are the norm and the momentum is building. Visual effects are no exception.
Numerous rotating programs within the VFX industry are regularly updated and improved, while new software is constantly being developed. These updates are designed to make life easier for artists, however, new technology means a learning curve for everyone. So even VFX veterans with years of experience in the industry need to up their learning.
The ability to adapt to a changing world is a highly sought-after skill in the workforce. There's even a term for it – AQ (Adaptability Quotient). It refers to a person's aptitude to change at the same speed as technologies, workplaces, and world events. Adaptability is far more valuable than 'knowing everything', and some claim AQ is more critical than EQ (Emotional Intelligence Quotient) and IQ (Intelligence Quotient).
In addition, furthering your education can boost your confidence and provide you with opportunities to meet new people and build lasting relationships.
Action steps:
Which software will you need to learn? For example, if you'd like to become an FX Artist start with Houdini for beginners course. Or if you're more interested in compositing learn the basics of Nuke in this course.(Take 10% off a course or tutorial. Just enter the promo code blog10 during checkout.)

Keep up to date with all the latest Wingfox news and software by subscribing to industry newsletters, including Wingfox Blog.
It's not too late to start your visual effects career!
It's not too late to pursue your passion for studying and working in visual effects. Expanding your technical skills with one of our visual effects courses is a great way to start.
There is absolutely nothing wrong with knowing what you want to do and concentrating your energy and efforts into that.
Never to late but the question to ask is if it's worth it or not .If you love it, do it.
---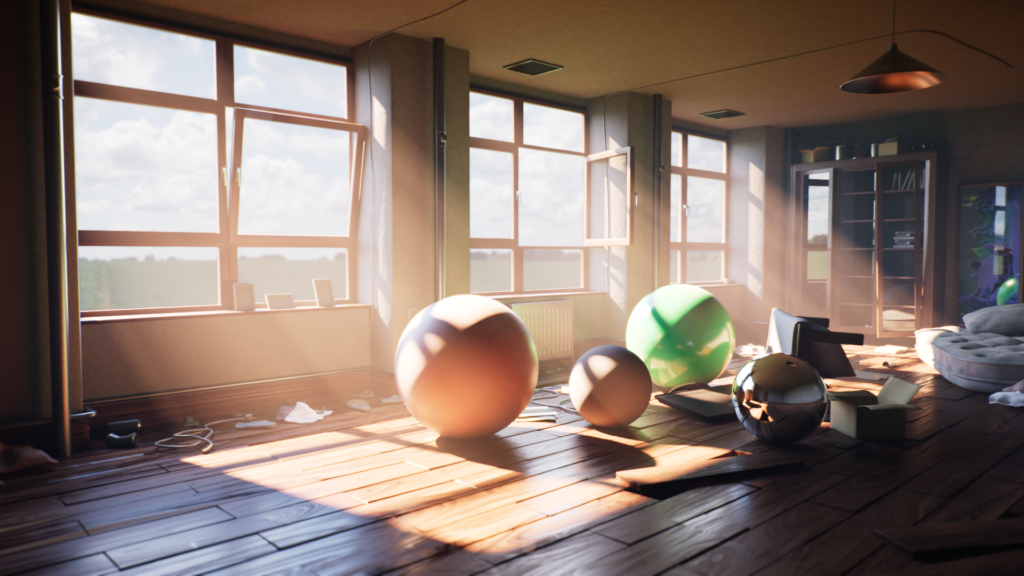 What's the How to Set up Perfect CG Lighting
In recent years, CG animation is no longer limited to a niche subculture. They are slowly coming into the view of mainstream groups. One of the important animation production processes is CG lighting rendering.