How to Set up Perfect CG Lighting
In recent years, CG animation is no longer limited to a niche subculture. They are slowly coming into the view of mainstream groups. One of the important animation production processes is CG lighting rendering. Today we'll talk about how to set up the perfect CG lighting. For more information on rendering, you can also check out our previous article: The Benefits of Rendering and Use Cases in 5 Industries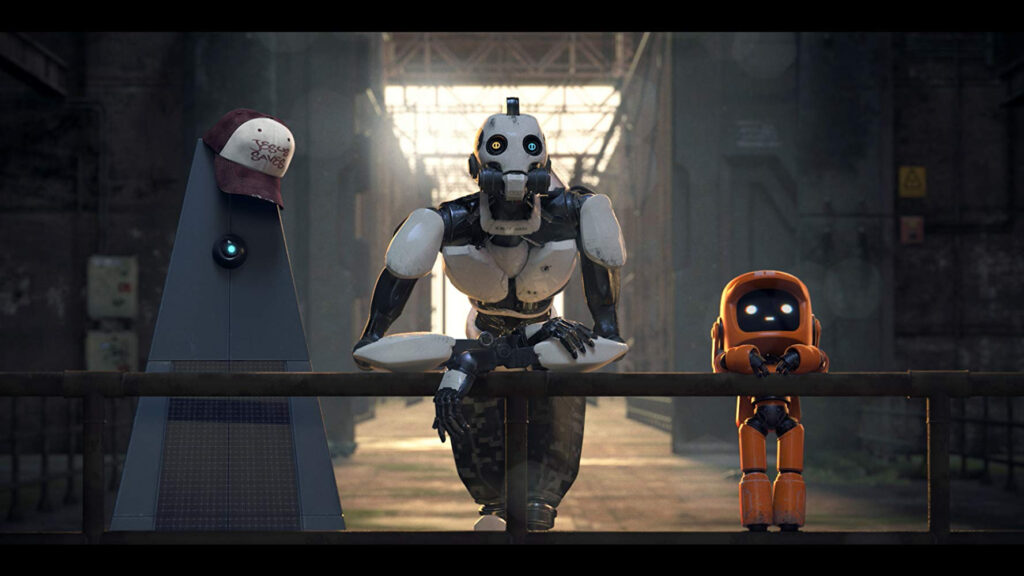 Love, Death & Robots received a lot of praise from viewers when it was broadcast. This is a very successful CG animation. Besides the novel story background setting, its hardcore graphics are also great. With its hardcore plot and avant-garde style of painting captured a group of viewers, it became the favorite to win the Annie Awards and Emmy Awards that year.
Wingfox, a professional online education platform for digital art, invited senior lighting and compositing artist Örs Bárczy to teach us about cg lighting rendering and other techniques. He also has a course for people to learn: Use Arnold for Lighting, Rendering and Compositing.
He has over 5 years of industry experience working on Netflix projects and international projects such as Love, Death and Robots, Assassin's Creed trailers, and more. In this tutorial, he will cover lighting, shading, rendering, and compositing workflows from the most basic to some complex to advanced. And he shows some of his artistic approaches to creating engaging images.
1. Understanding the basic theory
In the beginning, we will cover color theory, composition, lighting, rendering, and CG, mentioning ACES, ray tracing, PBR workflow, and more. Then we move to the basics of Maya and Arnold lighting, the basics of shadows, and Nuke compositing. So, by this point, you will have a good understanding of the artistic and technical requirements of a CG lighting artist.

2. Interior & exterior lighting setup
So we can move on to more complex lectures where you can use what you've learned.For example, multiple interior and exterior lighting setups, where we have to match our lighting to reference images, just like the appearance development process in the industry.
3. Synthesis of CG lighting scenes
In addition, you can also create composites of illuminated scenes. You can create some nice atmospheres, volumes and effects in 3D and in post.
After this, if you are familiar with some basic CG lighting setups, we will move to character shading, focusing on the metal parts and the SSS shader for our busts.

4. Creating character lighting settings
After achieving a nice shading, we can start creating amazing character lighting setups. Add some atmosphere and show you some compositing solutions for character CG lighting.
In the next step, we will place our hero in the previous external scene and show some tricks while creating external lighting for our character.
5. Lighting rendering and compositing
Our final chapter is some advanced CG lighting, rendering, and compositing sections. In this tutorial, you will learn the basics of light path representation, as well as Arnold standalone rendering using the kick command on our pre-exported ASS file.
In the compositing phase, we will show some of the benefits and tools of deep compositing. This can help you further your upcoming projects.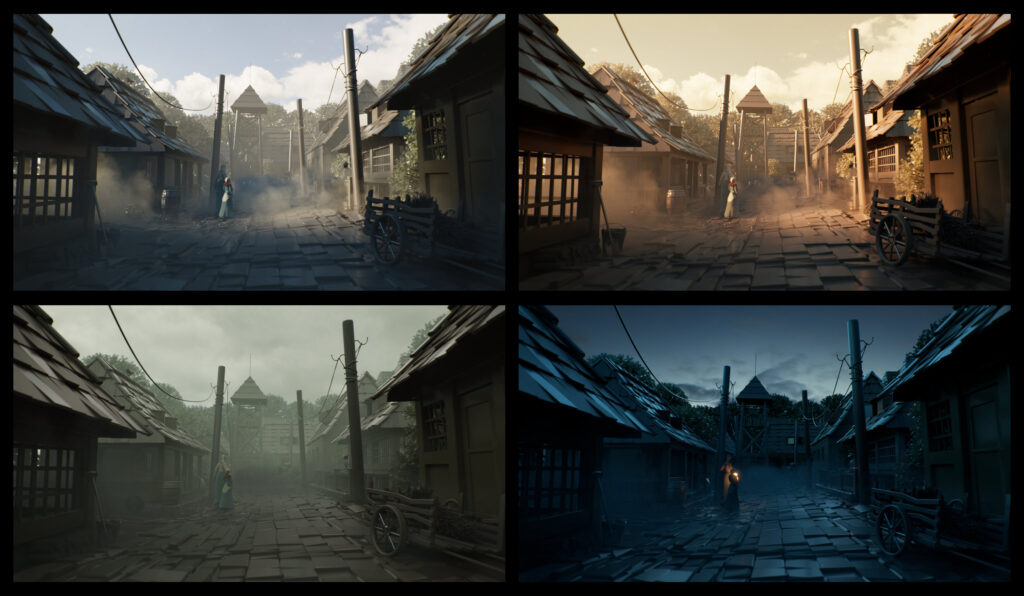 Overall, I hope you will enjoy this tutorial. Also, we will focus more on the artistic approach to CG lighting and compositing and show you some of the key tools in my workflow. By the end of the course, you will be able to create your unique, artistic images.
The followings are the core contents of this cg tutorial.
First, the instructor will cover the basics of CG lighting, color, contrast, and cinematography, as well as the basics of the rendering engine. We will then take a closer look at the Arnold renderer, while the instructor will also provide an overview of textures, geometry, caching, and further material placement.
Next, we will learn more about the Arnold rendering engine and its key parameters, and get a quick look at the Arnold shaders and the workflow for PBR.
We will learn about the principles of interior CG lighting and lighting guidelines for room scenes.
Next, we will learn about external lighting settings and the options and possibilities of the external compositing stage.
Then we will have a quick guide to the complexities of SSS shaders for character lighting.
Next, we will learn more further CG lighting techniques, some workflow tips and rendering techniques for standalone Arnold rendering in most animation studios.
The lecturer will summarize the course and point out some suggestions for creating unique lighting setups.
This CG tutorial is suitable for beginners as well as intermediate learners. Of course, it is also very helpful for artists who are already working and they can learn more about lighting, rendering and compositing. By the end of the course, you will learn the complete lighting and compositing workflow that will help you to do an effective lighting appearance development for your projects.
You will get a 10% discount if you sign up for the course now!
Coupon code ↓↓↓↓
blog10
You need to copy and paste the above coupon code into the "Apply Coupon" and click "Enter" button.
If you are interested, come and click to buy it. Welcome to join Wingfox and look forward to taking your lighting rendering skills to the next level.