The Benefits of Rendering and Use Cases in 5 Industries
What is Rendering?
While rendering may sound like a complicated term, it simply means that you are using some software to create a digital representation of a physical object. If you are wondering how to render something, there many ways to do it:
Rasterization — treating the model as a mesh of polygons;
Ray Casting -casting rays onto the model from the camera's point of view;
Ray Tracing — the primary rays from the camera's point of view are cast onto the models to produce secondary rays;
Rendering Equation — this is an actual equation used to simulate how light is emitted more accurately in reality.
When we look at all the lifelike images in games, movies, and even print media, we tend to think of them as 3D models. However, it is correct to call them rendered 3D graphics, which are usually depicted in regular 2D images. Although modeling and rendering are different processes, they are both important elements of a 3D workflow. Let's first get a rendering definition, so we all discuss what it is on the same page, and then look at some use cases in various industries.
Rendering Benefits and Use Cases in Different Industries
There are many benefits of product rendering. First of all, the possibilities are only limited by your imagination. If you can develop the concept, 3D rendering services will be able to render it in 3D. If you have a vision for a new product or design, you can visualize it for greater understanding, and you will be able to make changes in real-time. There are many other benefits of image rendering for each industry, let's take a look at some of them.
Real estate
The real estate industry has begun to incorporate more and more 3D technologies into their daily work processes. The greatest benefit for real estate agents and their clients is to be completely immersed in the images and information about the house or building. For example, real estate agents can use house rendering to show customers the appearance of the house from any angle without actually visiting the actual location. They can also show the layout of floor plans in more detail than blueprints or other drawings.
Interior design
When describing your ideal interior design to a designer, it is difficult to express what you really want in words. After all, a picture is worth a thousand words. The interior designer can accept the customer's idea and render it in 3D, and the customer can make any adjustments to it in real time. This will save everybody a lot of time since it will be possible to create the ideal design a lot faster thanks to the visualizations.
Entertainment
We are used to certain 3D aspects of movies, where characters pop up from the screen as if they are really real. Although this also involves 3D rendering, because the 3D model is interspersed with real scene shooting, the same technology has appeared in the regular programs you watch every day. This makes non-action shows even more exciting. For example, if you are watching Wheel of Fortune I, 3D rendering can make you feel like a puzzle player.
Marketing and advertising
Marketers like to create more image-based materials instead of requiring customers to read lengthy advertisements. This means that they usually have to hire professional photographers to produce the images. Compared with the cost of hiring a photographer, 3D rendering can help marketers create images faster and cheaper. They can also change or adjust the images just like in a real photoshoot, which is less time-consuming.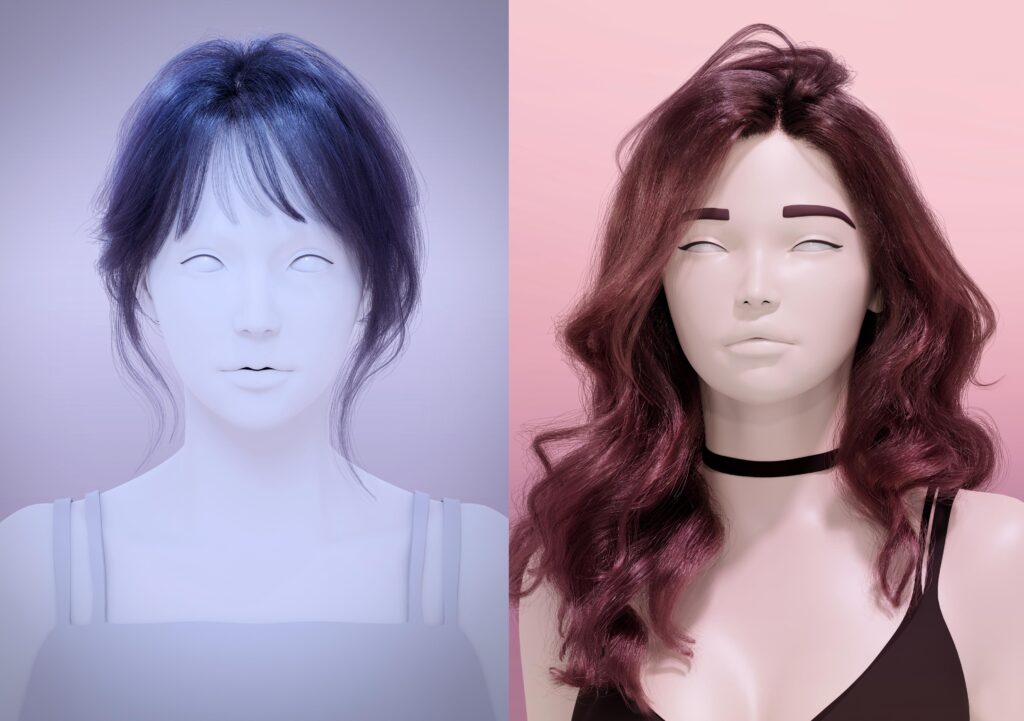 Fashion
Fashion brands rely on images to fully convey the uniqueness of their products, but the images on their websites often fail to get the job done. A better approach is to present the image in 3D so that shoppers can better understand what makes the item so special. This usually results in a higher conversion rate because the rendered image provides more information.
Start learning or improve 3D rendering
We mentioned the benefits of rendering to all walks of life. Wingfox can also teach you how to render. We have rich experience in rendering 3D images and have opened many courses for learning rendering. Whether you are a beginner or advanced, you can get improved, and we can also help you. Contact us now to learn more about 3D rendering OR what we can do for you, browse our courses to learn more.
you r welcomed to click on the link below for more If youinterested in the topic of Metaverse!