NEMO Art, the Great Korean Illustrator: How to develop super realistic painting skills?
Welcome to NEMO Art to participate in our wingfox character interview. Today I am going to know this artist with you together: he worked in China for 2-3 years, and later went to Korea for Concept Design. He has been engaged in illustration work for 4-5 years. Mainly draw atmosphere concept maps for animations and games. He is good at atmosphere creation, rendering, and exquisite realistic refinement. before this, he participated in the concept design of some Korean cartoons, and also painted works for many outsourcing companies, such as "Sword Spirit", "Dungeons and Warriors", "Monster Hunter", "National Super God", "Swordsman Love 3" , "God's Catastrophe" and so on.
How is the Korean art environment
affects the formation of your art style?
Wingfox: As we all known, you are from South Korea. How is the Korean art environment and how does it affect the formation of your art style?
NEMO Art: Those who have been to Korea will know that the pace of life in Korea is relatively fast and changes are also fast. People are also more sensitive to design fashion. Some people may think that this competition will be fierce, but if you change your perspective, it may be another world. Because we are the existence of learning from each other and making progress. For example, one of my colleague likes fashion brands very much, and she is also willing to dress herself up in fashion. If such a person paints medieval armor, you may find that although they are the same thing, they will have more fashion sense than the real cumbersome.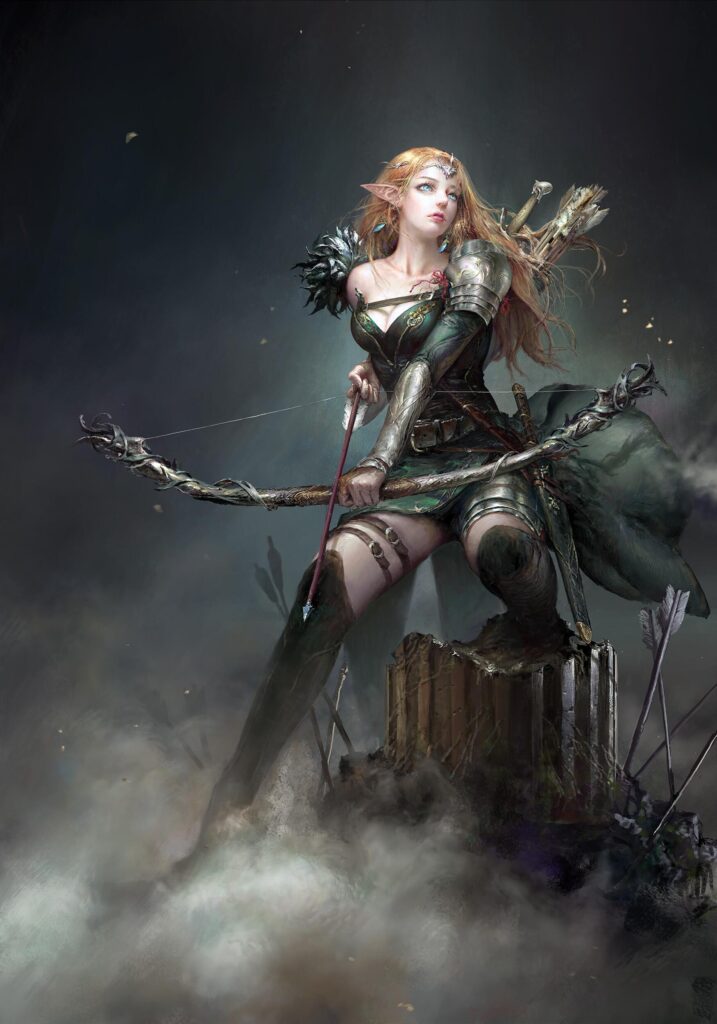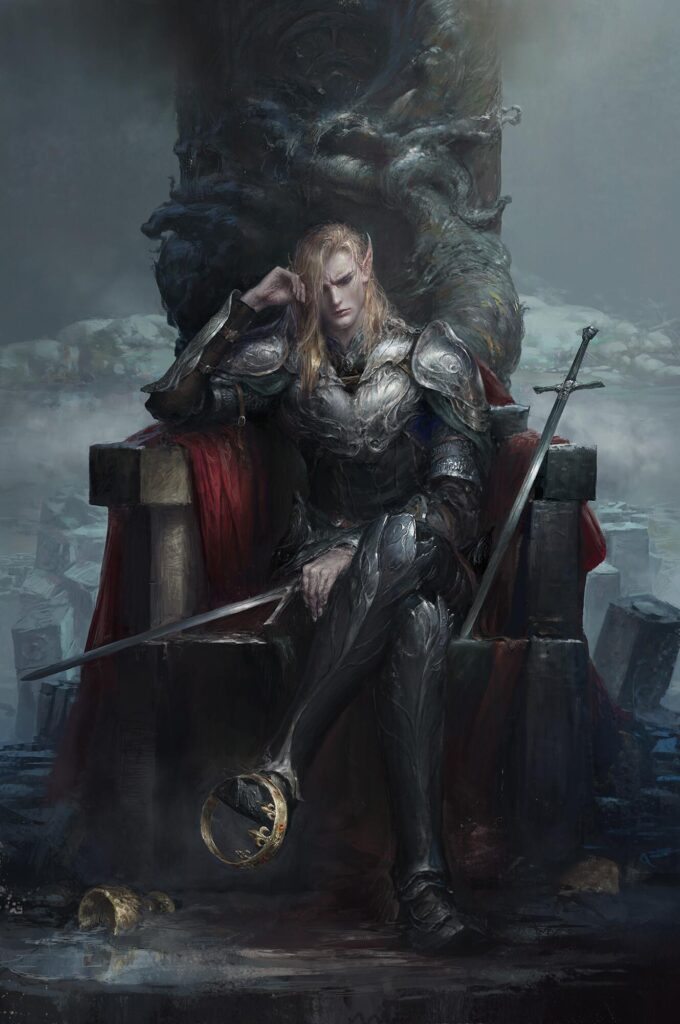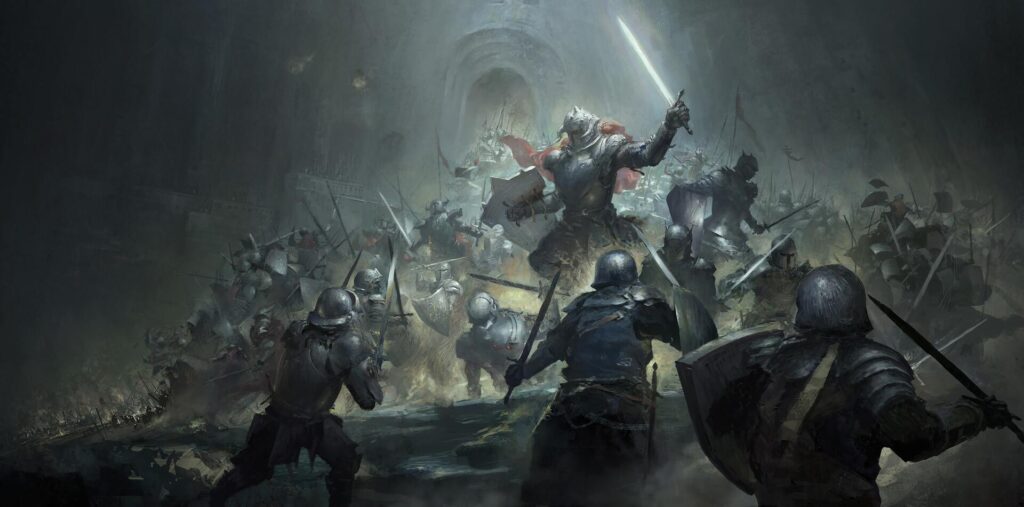 Wingfox: Why did you choose to become a game art concept illustrator?
NEMO Art: I like freedom and choose what I like to do as you all. everyone has different experience. But the direction is the same, I mean to the things that oneself like or attract oneself. Thanks to the current life at the same time, I have been looking for what I like to do.I have also listed what I like, such as painting, playing games, watching movies, playing basketball, traveling… I believe everyone has already found the answer, which is what I am doing now. I also found through some small observations that I was more concentrated when I was painting, that is, I would enter a state.When I started to paint, I realized that a few hours had passed. Some books say that my right brain is working, maybe, but I know one of the reason is that I love do it.
Wingfox: How do you make the texture of hair and skin so exquisite in your paintings. How do you improve your artistic skills? Do you participate in courses, or do you like self-optimization?
NEMO Art:well.Painting is not taking pictures, you don't have to express all the details. The blanks help you to improve the details you want to express. It can be said that it is a loose and delicate grasp of the proportion. I have to say in terms of skills, the gap between them has not so big in the past 2-3 years. I have also met people who have painted very well after two or three years while people have painted for 10 years but not improved so much.
According to my observation, this is not because of talent. This is a way of observation, and it can also be said a way of thinking. For example,one of my classmates in college, I thought he was a genius in mathematics, and he studied very well. He said that when his closed his eyes, all his mind was floating around. Mathematical formula… I think good people have its reasons. What's floating in everyone's mind when you close your eyes? movie? game? sports? delicacy?
Later, I also experienced that when I closed my eyes, I saw the picture. In fact, the truth is very simple. When we first fell in love, we must be full of the girl/boy.. If you like to think about it every day, then you can see it.
If you learn, you must learn by yourself, because even if you learn from other people, you still have to digest it by yourself. I will participate in the course study. As long as the other party has something I want to know, I will learn it. It is mainly the observation or thinking mentioned above.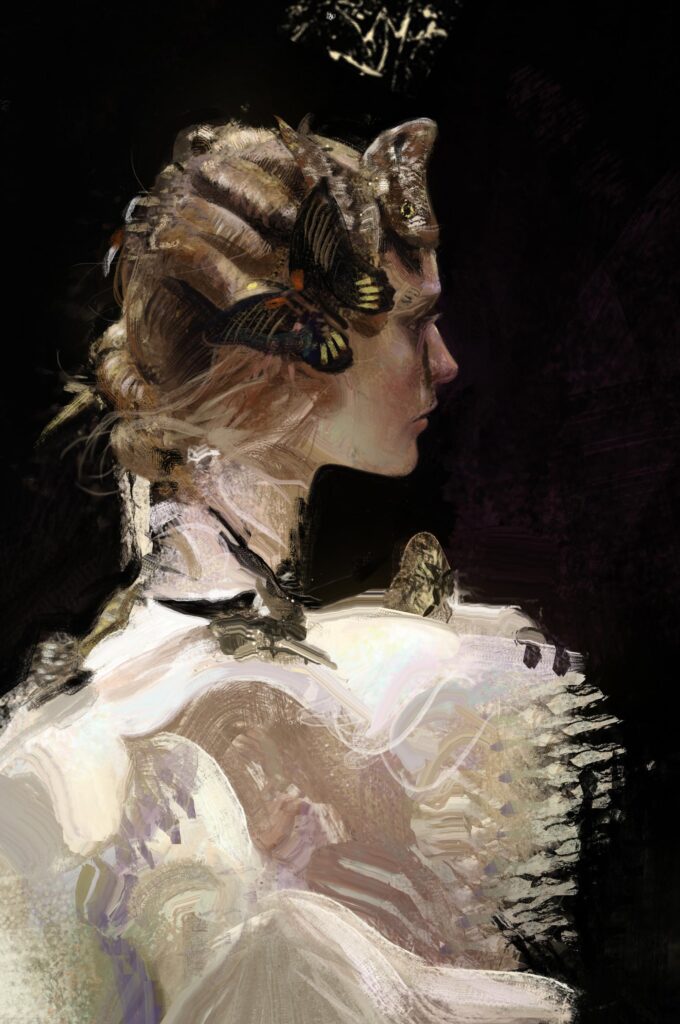 Wingfox: How do you find creative inspiration? What moments or things will inspire your urge to paint?
NEMO Art: The text gives me more inspiration, because it does not have a specific framework. Or the movies or books I have seen will stimulate me. But there are also uncles who see wrinkles on the metro, showing his vicissitudes of life, will also stimulate my impulse to paint. He may not be cool enough in the world, and not enough to attract attention, but in my eyes, I want to draw it. Even if only a ray of sunshine and a plant in the morning. These may just be my own works. In fact, I feel that what gives me inspiration is not some thing, but the love of life in my heart.
Wingfox: Many of your works have a sense of medieval western fantasy style. The course works brought this time have this feeling. Metal elements are very common in your paintings. Why do you especially love this style? Is there any special reason?
NEMO Art: Yes, the Middle Ages, Chivalry, Lord of the Rings, these are all epics, which bring me a lot of fantasy and beauty. The curiosity and expectation of unknown, new races and new continent exploration always bring us pleasure and excitement. It may these subconscious
Wingfox: Among the projects you have participated in in the past, which project has left a deep impression on you? Can you talk about it?
NEMO Art: Chrono Odyssey, My recent project. I am very happy to work with many small partners who have the spirit of challenge and craftsmanship. Let's look forward to it together
Wingfox: I know you run sina. Do you have any favorite Chinese artists? Has their work or style influenced your work?
NEMO Art: There are many great artists in China, Lin Ran, Ruan Jia, Krenz, Dragon Snake, and so on. They are all great teachers, and even some artists do not paint realism rather than flatter Japanese style works. But everyone has some strengths which worth me to learn from.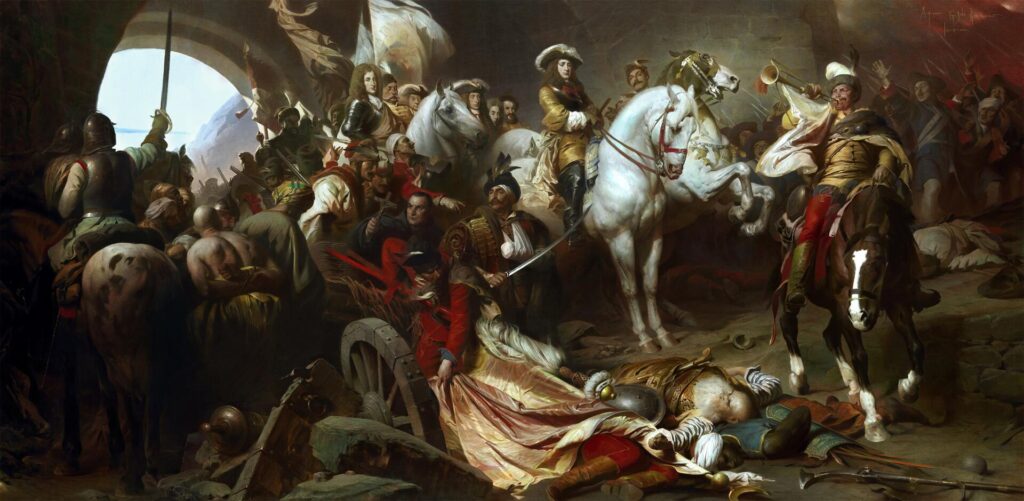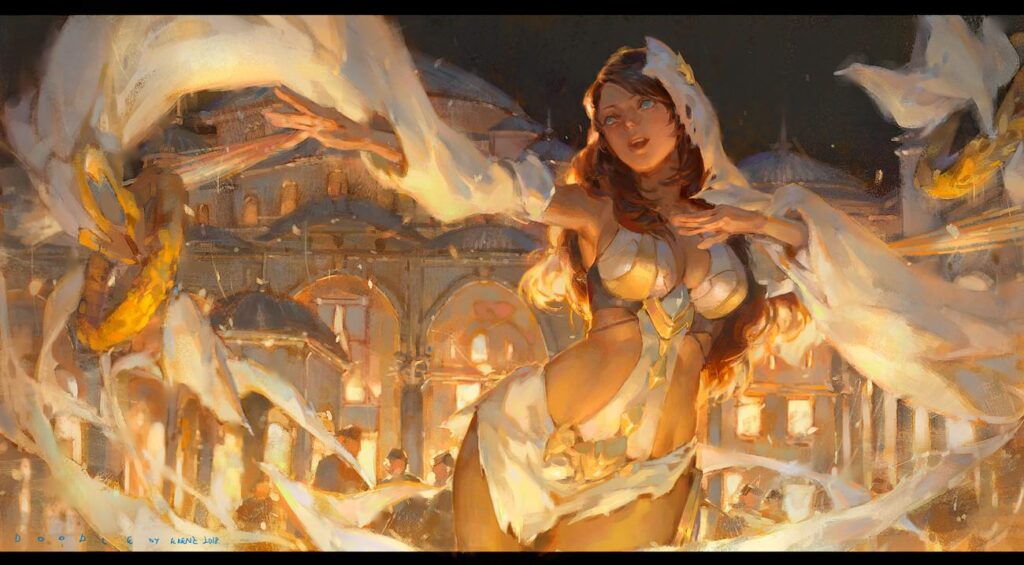 Some words for engcourage!
Wingfox: Many novice painters keep working hard on the road of artistic creation. Please give them some words of encouragement.
NEMO Art: I believe that everyone is special, it's just that you need skills and tools to realize your own art. Believe in what you like to do and do it.
Hey guys, if you want to learn more about NEMO Art and want to learn and grow with NEMO, you can click to learn about NEMO's new courses: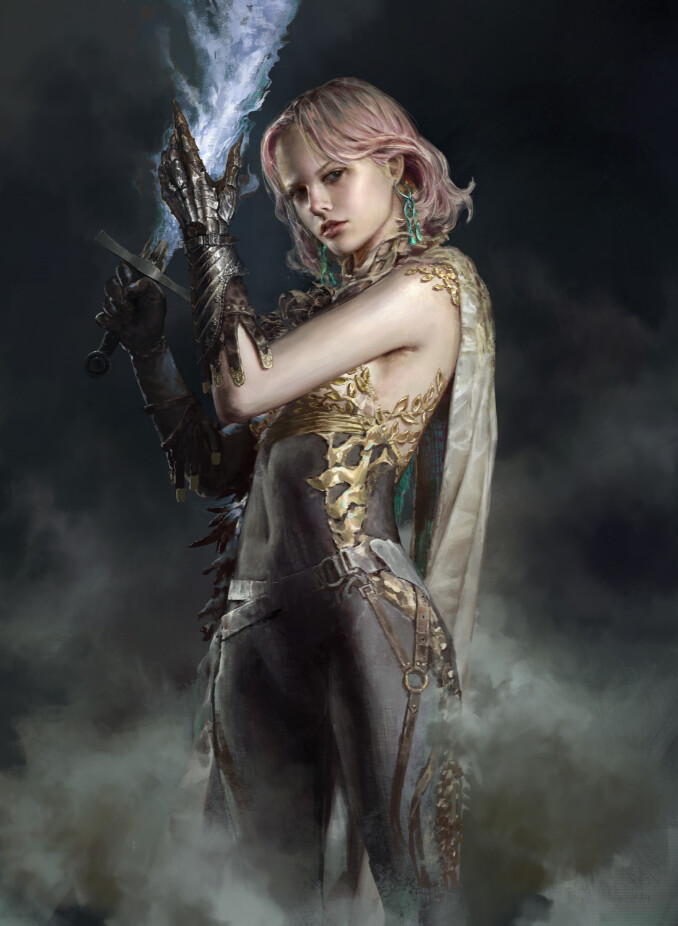 You are welcome to join our Discord server and subscribe to our social media for more information.