How to Create a Simple 3D Animation for Beginners?
Nowadays, the animation industry is flourishing, in particular, the advancement of technology has led people to pursue more and more high-quality visual effects. This has led many people to want to join the animation industry. But entering a new field requires knowing a lot about it. The case of the topic, we are going to talk about today, how to make a simple 3D animation?
Indeed, it is really not easy for a beginner to create a simple animation. The simple 10 seconds animation you see on TV in your daily life, you don't know how many complicated processes are needed to make it there. However, if you are sincere about learning 3D animation, it is not as hard as you think.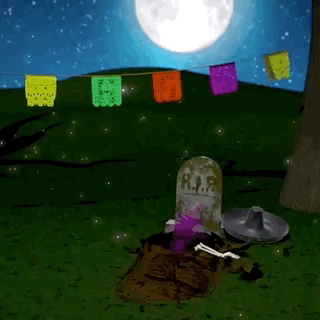 As the industry standard 3D animation software, learning Autodesk Maya is a great skill to help you land a job in the film, music, and game industries.
You can make your own 3D animations in Autodesk Maya.
We will accomplish this animation in Maya. Here are some of the main steps of the process.
1. Modeling of 3D animation
Since we are creating an image of a skeleton, it will not be as complicated and labor-intensive as building a real character. This is very friendly to beginners.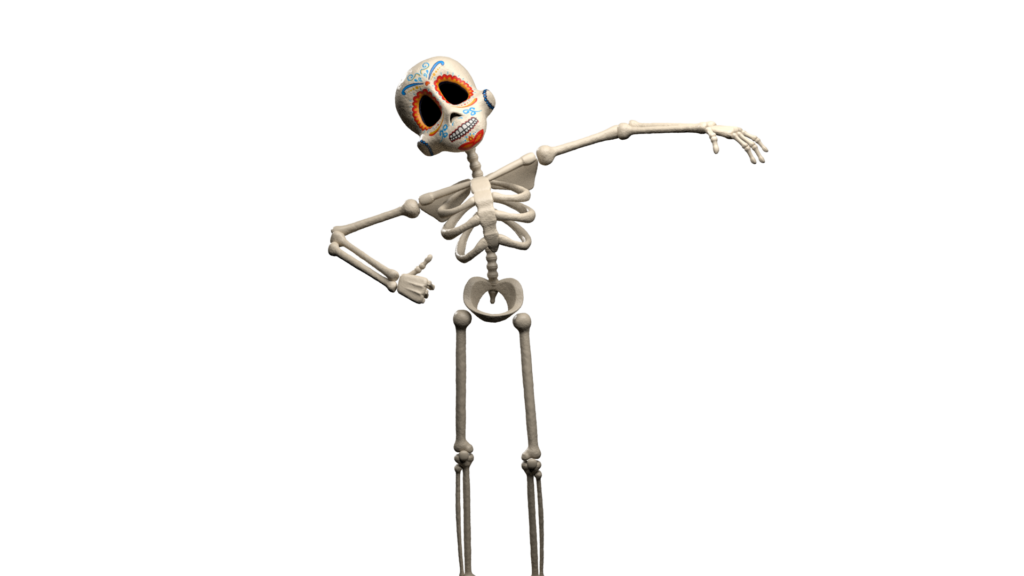 2. Processing texture
We will do texturing. To add some vivid elements to our skeleton, adding textures can enhance a new dimension to the artwork. Texture maps are applied to the surface of a 3D model to produce repeating textures, patterns or special visual effects. These can be used to define specific details such as skin, hair, clothing, or anything else.
3. Lighting and rendering
Without light, we can't perceive the object well and identify its features, etc. Therefore, the step of light rendering cannot be missed.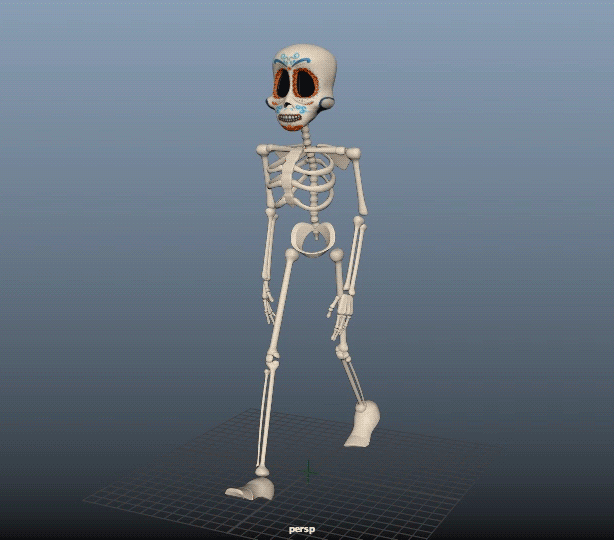 4.Rigging
Rigging is a necessary step to make the animation move. If there is no rigging, the model you make can only be stationary. If an animation cannot move, can it be considered animation? A character has to be rigged with a certain idea. According to the original idea of the scene: a small skeleton jumps out of the grave, and then we bind the skeleton.
When you are able to create an animation, you start to pay attention to refining the character features inside the animation. You can refer to our previous article: Make Character Facial Expressions in Animation More Expressive
5. Animation
Once the basic binding steps are done, we can set up the animation. Many of these actions do not need to be adjusted every frame. In many cases, we just need to specify to the computer what the character looks like at the beginning of the action and what the character looks like at the end of the action, so that the computer can automatically calculate the transition in between.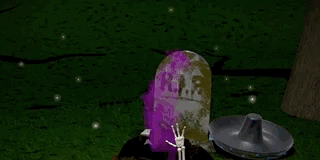 6. Dynamics
In this part, we will add some scene details and visual effects to make the animation look more rich and dynamic. First set the scale of the scene. Then set the visual effects such as smoke when the skeleton jumps out of the earth and the ground explodes.
The 3D animation design industry is very hot in recent years. Not only is the pay good, but you can also take a swim in the sea of design. The mind and art collide in beauty. Therefore, there are many people who want to learn 3d animation design. If you want to learn, it is the most direct and effective way to take a training course.
Wingfox is a professional online education platform for digital art. By the end of the course: Autodesk Maya for Beginners: A Complete Guide to 3D Animation, you will be truly inspired by your skills and confident in using Autodesk Maya.
1. You will be comfortable working with Autodesk Maya for modeling, texturing, rigging, animation, dynamics, lighting, and rendering.
2. You will learn to simulate dynamic effects such as water, cloth, and smoke.
3. You will know how to put together an entire 3D animation scene.
Finally, you will know how to create a simple 3D animation.
If you really want to learn animation, you are welcome to join Wingfox.
You will get a 10% discount if you sign up for the course now!
Coupon code ↓↓↓↓
blog10
You need to copy and paste the above coupon code into the "Apply Coupon" and click "Enter" button.