Garage Kit Modeling with an industry expert level
In the field of 3D printing, from virtual to real world. Quickly capture real models with ZBrush and 3D scanning. If you've bought a printer, you'll find that ZBrush is its best companion, taking you into creative fields you may never have thought of: artwork, everyday objects, toys, public equipment, and more. The combination of ZBrush and 3D printing gives artists the opportunity to go from concept to real-world model creation in just a few days.
Do you want to learn the whole process of modeling Zbrush figures? Fortunately, Wingfox can help you! Wingfox's new course: 困る瑠璃ちゃん:3Dキャラクターフィギュアのモデリング 超詳細な全製作工程 【100時間超], it will teach you step by step how to make Japanese figure modeling.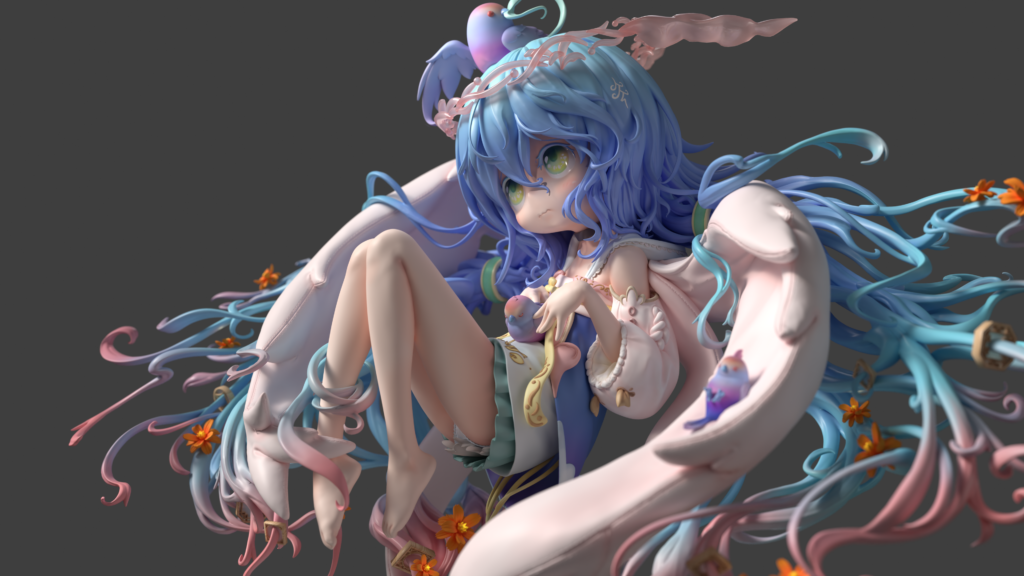 Suitable for students: 1. Intermediate and advanced students, who have basic knowledge of master carving, but it is most recommended for those who use 3D software for the first time. Of course, students with zero basic knowledge can also buy and learn, it will be more difficult to learn, but you can see directly My unreserved professional production techniques without getting lost in the multitude of different techniques on the web.
The instructor will show you the whole process of figure modeling without reservation. The duration of this course is more than 100 hours. In this course, the instructor will reveal to you: 1. The 3D modeling process in the Japanese industry; 2. The key reminders for hand modeling; 3. Basic modeling aesthetics and knowledge; 4. No need to worry about wiring, textures, etc. An ultra-simple rendering method for general CG processes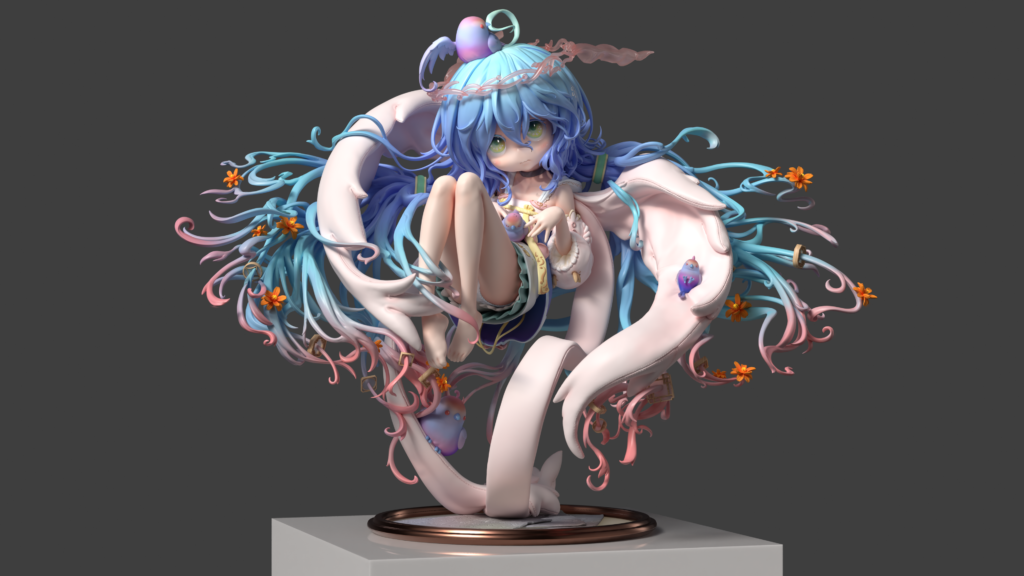 In this course, you can learn the creative process of the original Japanese Garage Kit Modeling. The whole process of the Garage Kit Modeling is unreserved and the whole process is displayed without editing.
During the creation process, the instructor will share the aesthetic thinking with you. There are also some sharing as an industry person, such as the industry-standard single setting map making a complete figure process, and even a novice renderer, I can easily render a beautiful CG image with an ultra-simple rendering method.
Different from the general teaching that focuses on software functions, this course focuses on "real practical application". Through a large number of carving processes without cutting, students can see the real core "sculpting techniques" of Zbrush.
You will learn the complete creative process of original Japanese figurines and the super-simple rendering method that render novice can easily render beautiful CG images
Don't think about anything, just follow the instructor! Maybe I only taught one production method in the course, but that is the production process I summed up after integrating various production methods on the Internet. The instructor has already drawn a lot of successful experiences. Just do it together!
The 3D modeler and writer went to Japan in 2015 to learn the authentic figure making process. In 2017, he cooperated with a vocational school to use Zbrush for the first time to create the work "天道様", which was immediately selected as the 35th issue of the Wonder Festival, Japan's largest figure event. The Wonder Showcase Award, and then the original work NINE mouse was launched in 2020, which attracted attention. I have worked in a Japanese 3D design company for 5 years, handling cases such as life-size 1:1 model / Ichiban reward / beautiful girl figure / pure gold prototype sculpture Master / Realistic head carving master, etc., covering a wide range.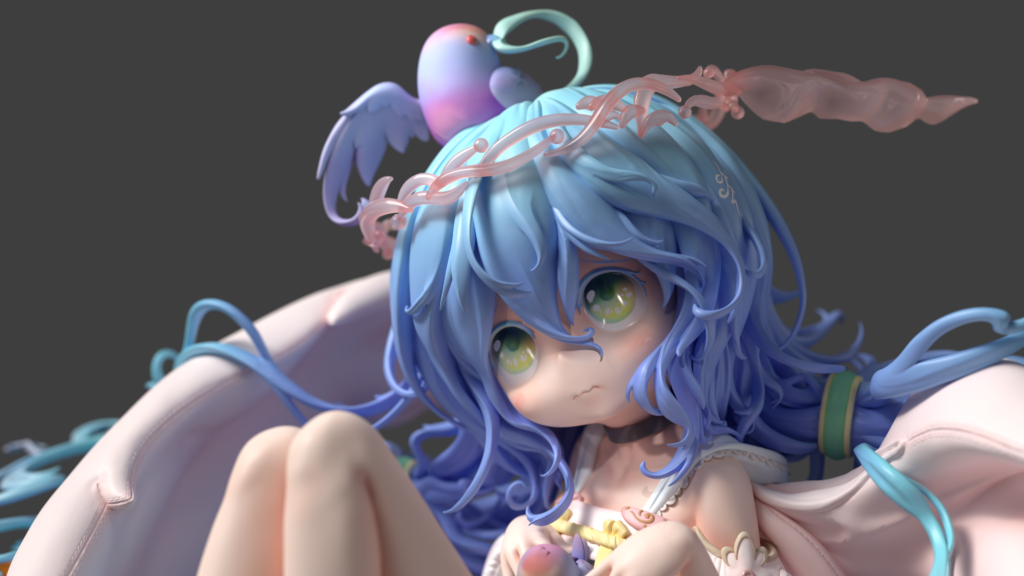 Q: What do I need to do before taking this tutorial?
A: You need to purchase software, and a basic drawing tablet (the best drawing screen)
Q: Does the tutorial provide project files?
A: There are project files. Most of the brushes and tools used in the course are free brushes and tools. I have included them in the project file. Whether it is free or must be purchased, I have attached the relevant links in the project file. Inside.
Game Art: How to Create Characters
Game art is usually reflected in the game, including not only characters, scenes, and so on. Today's games have become an important part of many people's lives and a good source of work for designers. But how do you go about making artwork for it? Here are a few tips, hopefully, they will help you in your efforts.