How the Artists Seize the Chance of the Metaverse
Which art majors are associated with the Metaverse?
Which art majors are associated with the Metaverse? Everyone has high expectations for the concept of the metaverse, but to realize it, it does not rely on a grand concept, but on the progress of technology bit by bit. Therefore, in order to create a better virtual world, artists who study in the 3D field are essential!
Game Art Design
All the pictures you can see in the game belong to the game art, including characters, UI, scenes, props, animation and special effects.
Game art often gives people the feeling that it is nothing more than setting the original painting, mirroring, drawing lines, coloring, and finally making game animations. But in fact, there is a key point in the design. The basic requirement of the game interface is that it must withstand the attention of players for several hours without causing visual fatigue.
So be sure to show the highlights in the design, so as to attract the attention of players.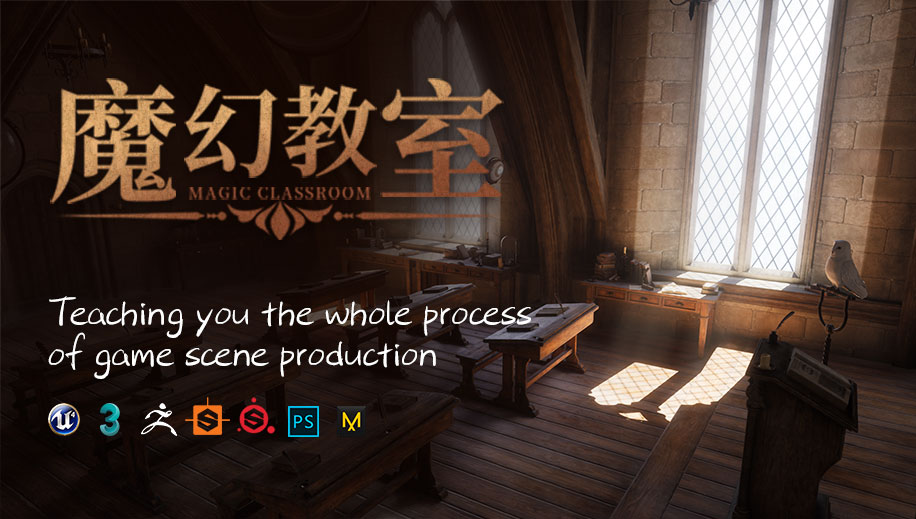 Architecture & Space Design
Many built virtual worlds are 3D spaces, and for the metaverse, architects can do a lot. For example: redefine the concept of space, because we don't need to consider how wide a walkway is to meet evacuation, don't worry about fire separation distance, don't have to take stairs and elevators to complete vertical traffic needs; continuous map design blurs area boundaries, provided by Metaverse The possibility of building an infinite block; to create a truly "all-round" world.
Lumion 8.0 Zero to Hero
In the metaverse, we break the regionality of the real world and break through the limitations of physical conditions; more emphasis is placed on people's own social, activities, and experiences; The seemingly unrelated spaces influence each other. Decentraland is the world's first metaverse project built on blockchain and cryptocurrency, presenting content ranging from static 3D scenes to interactive systems such as games, casinos, art galleries, and anything users can imagine . Perhaps, the architects of the future will no longer design for physical space, and 3D scene designers can get paid handsomely by designing scenes for the metaverse.
Lawyer
With the increasing flow of assets in the metaverse, the legal field also needs to be able to adapt quickly. Who really owns NFTs, digital art-related copyright issues, whether trademark law applies to virtual worlds, whether NFTs can be added to a will, whether beneficiaries need to pay taxes, these are all questions that a good Metaverse lawyer can answer.
NFT Creator
NFT is considered to be the cornerstone of the future metaverse. If you can draw, then you can create NFTs by yourself by giving you certain ideas and unique thinking in the form of self-creation. In May 2021, a virtual Gucci handbag called the Dionysus Bag with Bee sold on the Roblox Metaverse for over $4,000 in cryptocurrency, higher than the actual price of $3,400.
The rise of digital art
Digital art originated in the 1960s. In this era, artists collaborate with engineers and experiment with new forms, using computer technology to create artworks. But digital art is hard to collect—the market is almost non-existent. The main problem is that the authorship cannot be proved and it is not clear how the work is stored.
Documents can be copied – uniqueness is hard to prove. Technology is constantly changing. There is no general registry where information about authors of works and their owners can be kept. Even when the artist uses algorithms to create his work, he is sometimes silent about it. Collectors have been slow to pick up a machine-made work with a supporting cast of human genius.
A solution to the problem was found with the advent of blockchain technology, an independent registry that allows transparency and security of the records stored on it. In 2015, they figured out how to use NFT tokens to place and register digital works on the blockchain. We have created a system on which to collect digital art is possible. The term "collectible digital asset" has already appeared in the vocabulary of market participants. The decoding of the acronym NFT sounds rather barbaric in English – non-fungible token and Russian – "non-fungible token". The creators clearly didn't think about the brand.
Create Maya Multi-style Hair
One of the reasons NFTs are so important is because they make the virtual environment in which to view, share, and trade them more appealing. Let's see what an art gallery on display would look like and the advantages of such a virtual space.
One of the most common business models in the metaverse is the art gallery. Artists and collectors create exhibitions of NFT work where visitors can purchase their favorite exhibits. Since digital art is the most successful use case for NFTs, the art industry created the metaverse. You can find private exhibitions and large complexes.
For example, Decentraland has built popular NFT marketplace galleries such as Super Rare and Makers Place. And among Cryptovoxels, places built by independent artists are more popular: Solid Gold Galleries, Panda Galleries, and BCA Galleries. You can click on all images and head to the market to learn more or buy.
Today we're going to tell you how the metaverse will impact the art world and why you need to start using this technology to better prepare the world of tomorrow.
Art Gallery in the Metaverse
Art galleries in the metaverse can be communities and places where artists, collectors, and enthusiasts may come together. As new or reinvigorated patrons of the arts, community participants will be critical in bringing about what can only be called the Second Renaissance. Metaverse offers two unique advantages.
First, it can be used to experience a space — like a gallery — in an incredibly realistic way without ever having to set foot in it. Second, it provides a new experience that has never been seen before. Art institutions are starting to take advantage of the former, and artists are exploring the latter.
While the Metaverse may not immediately change the way galleries operate, keeping an eye on the digital landscape will inform the future of your gallery programming. There are a few steps you can take now, big or small, to prepare your gallery for what's to come and bring excitement to your project in the short term.
Let's say you're looking to create an art gallery in Metaverse. In this case, it is best to consult companies that provide Metaverse development services and solutions, as they will be able to better guide you through the process.
How can artists and galleries utilize Metaverse?
Artists can sell their work as NFTs in a virtual space within a virtual space. In fact, we've seen some companies jump start in this growing trend. Sotheby's makes history by replicating London gallery in Decentraland's virtual world. Sotheby's and sales co-curator Robert Alice selected works that reflect the history of crypto art and its development to the present day. The virtual gallery consists of five spaces that showcase digital art. At the entrance of the building stands a digital avatar of Sotheby's London commissioner Hans Lomud, who greets visitors.
CryptoVoxels allow users to build shops, museums and galleries in a Minecraft-like environment. In both cases, the spaces have their own economies: users can buy "land" with cryptocurrency, "hire" digital architects to build their spaces, and sell NFTs after they've been created. It's a whole new world of art, allowing people around the world to "teleport", "visit" galleries and see famous artworks without having to obtain a visa or pay for a flight. In the future, all these virtual worlds will be interconnected, allowing people to easily navigate from one virtual world to another and enjoy wonderful works of art.
Why should you start creating an art gallery in Metvarse today?
One of the main reasons you should create an art gallery in the Metaverse is your virtual visitor experience. With their VR gear, they can join any existing or upcoming metaverse. As part of their profile in the virtual world, they can set their avatar (how others see them).
They can be whoever they want and can set their appearance. Each Metaverse will support currencies, and they will use the money in their digital wallets to pay for Metaverse items. They may also buy things. For example, they can pay for your visit to the Louvre and the items they buy in the gift shop. If other people really like the item, they can resell it.
Virtual exhibitions and content have seen a renaissance since the beginning of the pandemic as our lives migrated online at an accelerated rate. Startups and large corporations are racing to create infrastructure for virtual worlds, while artists and curators are inhabiting and experimenting with new platforms to create and showcase their work.
At the same time, fewer visits to traditional museums make it particularly urgent for institutions and cultural practitioners to consider the impact of virtual exhibition production. Illustrated with examples and references, and complemented by classroom exercises, participants will explore virtual exhibitions together and reflect on issues that arise when presenting art online.
Trust the Wingfox platform to help you create the Metaverse you need Creating a virtual space like an art gallery can be very exciting, but it requires a lot of technical expertise. Wingfox has extensive experience creating virtual solutions for some of the world's leading brands. Contact us today to learn more about how we can help you.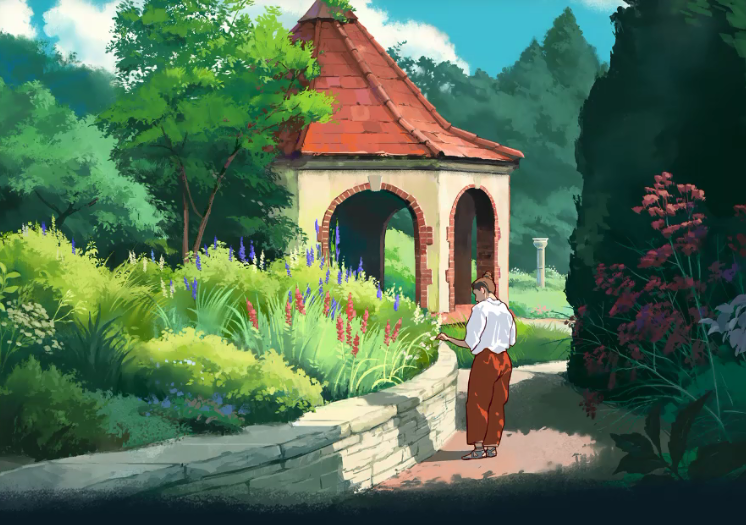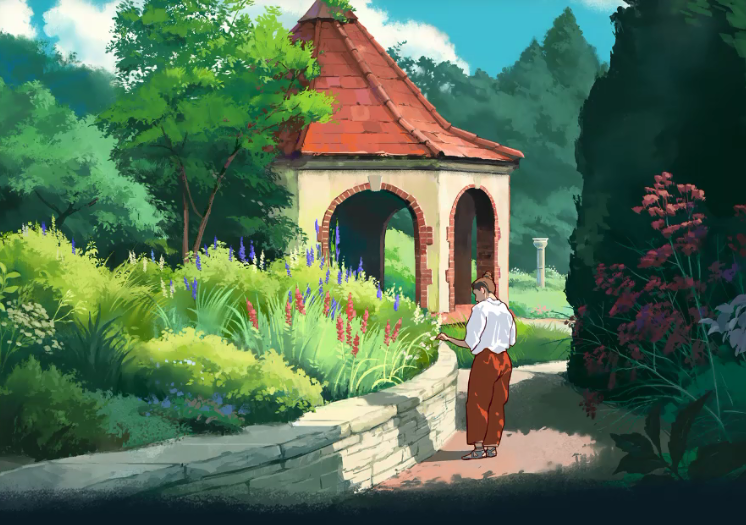 Before you know about how to become an animation background designer, I think you should get some information about background designers, which can give you a better idea about this career. [review: Do you Know the Animation Background?]