How to Create a 3D Character Baba Yaga?
Ruengsak Muengjaidee is a 3D character and props artist. He has experience in CGI, TV commercials and feature films. He specializes in modeling, sculpting and texturing as well as shading and lighting. You can also visit more of his artwork.
This time, he will spend 44 hours to teach you how to create a 3D character Baba Yaga. Here is the finished work. Isn't it amazing? Let's see how he made it next.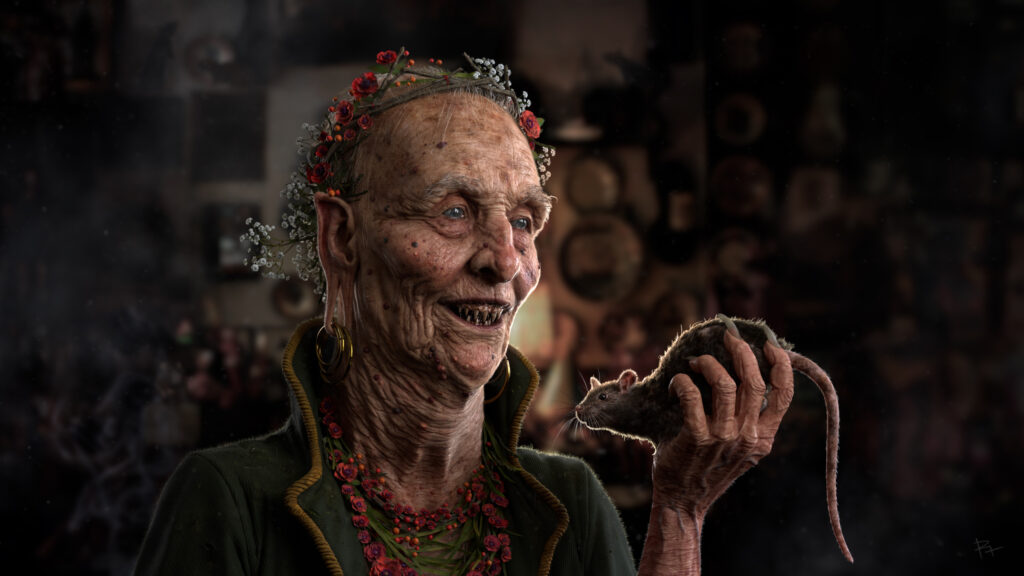 This tutorial has the following highlights that you should pay attention to:
Skills for sculpting details
Techniques for creating skin and prop textures
Methods for creating hair and fur
If you don't perform very well in these aspects, you can join this 3D character creation masterclass to learn.
First of all, look for inspiration. Ruengsak Muengjaidee found the concept in Rob Bliss' work.
Then we can go to Google to find some references. This Baba Yaga is an image of an old woman, so you can go from this point to find relevant references: including costumes, props, accessories, hair, etc.. Oh yeah, don't forget we have a little mouse, which is also to be noted. In this section, you can learn how the lecturer looks for references for character creation.You can get some interesting experience from it for your future modeling work.

Modeling
This is one of the main and most complicated processes. We will create high poly and low poly. Start modeling with the head first, then go to the character's coat. The creation of the hands takes a little more time. This stage starts with rough molding, then more advanced modeling and sculpting, adding more and more detail.

The creation of textures and their application to a 3D model determines their quality, realism and accuracy. Textures are bitmaps applied to the surface of an unpainted model to give it the illusion of color, volume or relief.
The essence of texturing is to show every element of the surface, to visually represent the physical properties, to simulate the effects of light and reflection, and also to help show the smallest elements most realistically: eyes, eyelashes, hair and skin pores.
When the texture is finished, the model can also be considered as finished. If the model is to be animated, all further steps will take place.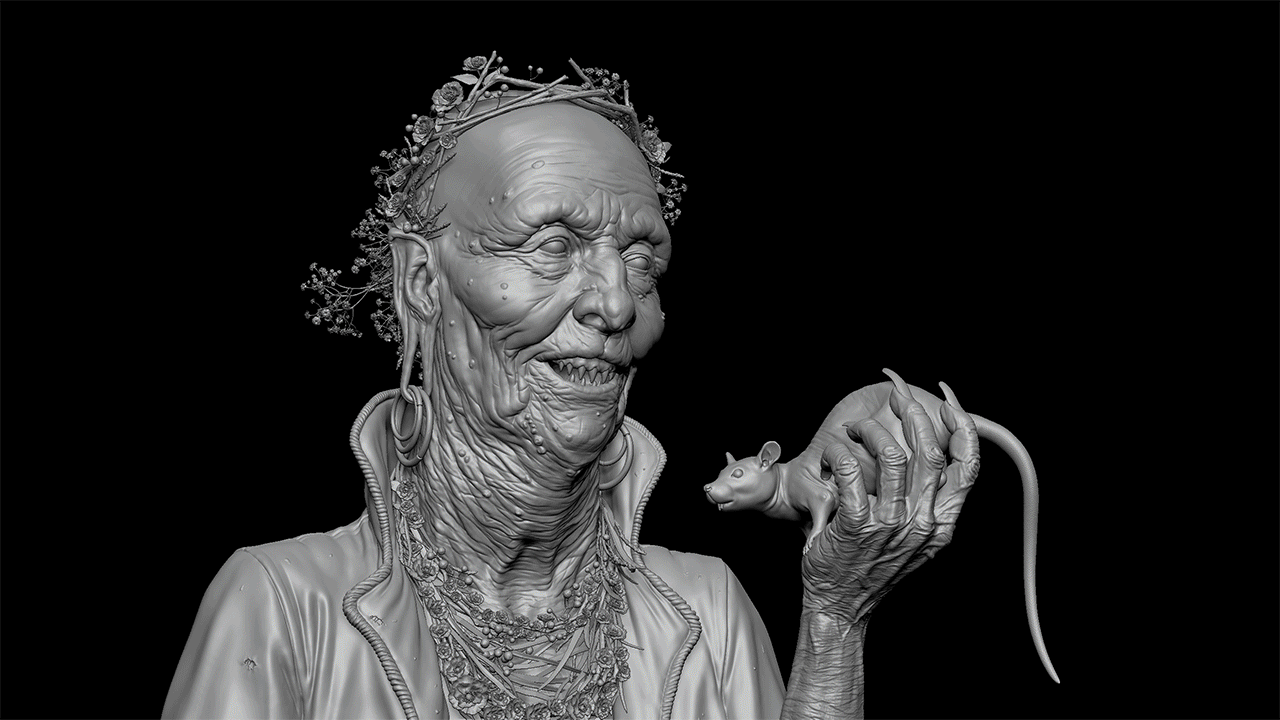 There are still many details that are not written out. If you want to learn more, feel free to sign up for this masterclass and create your own high-quality character models!
This character modeling process requires the use of several software, such as Maya, ZBrush, Photoshop, etc.. If you know how to operate this software in advance, you will master this tutorial more quickly.
If you encounter some problems that you can't solve in the process of learning modeling, you can discuss them with your fellows and the lecturer in Discord. In this way you will not only be able to communicate with everyone, but also promote the improvement of your skills. Moreover, the instructor will also assign some homework for you to complete in order to master the skills more deeply.
As for the payment method of the course, you can choose to pay in full or in installments according to your actual situation.
This tutorial will acquire good knowledge and skills about the 3D character creation process. In Wingfox you can learn about illustration, rendering, modeling, animation, and much more. Whether you are a beginner or an experienced 3D artist, you will learn and improve your skills from these tutorials. If you're getting interested, don't stop yourself from thinking about it. Click register and log in to find your favorite tutorials in Wingfox and start learning!
This is an Intermediate-Level Workshop , Good drawing and painting fundamentals. Intermediate photoshop knowledge, Basic Blender knowledge is necessary.
TIPS: The pre-registration fee $99 value — you save $40!!