How to Create a Realistic and Attractive 3D Female Character?
3D female character creation is one of the advanced skills in CG character creation, and a must for all CG character designers and artists. In addition, it requires a balance of realistic physique and comic book style aesthetic feeling to make dynamic and beautiful characters.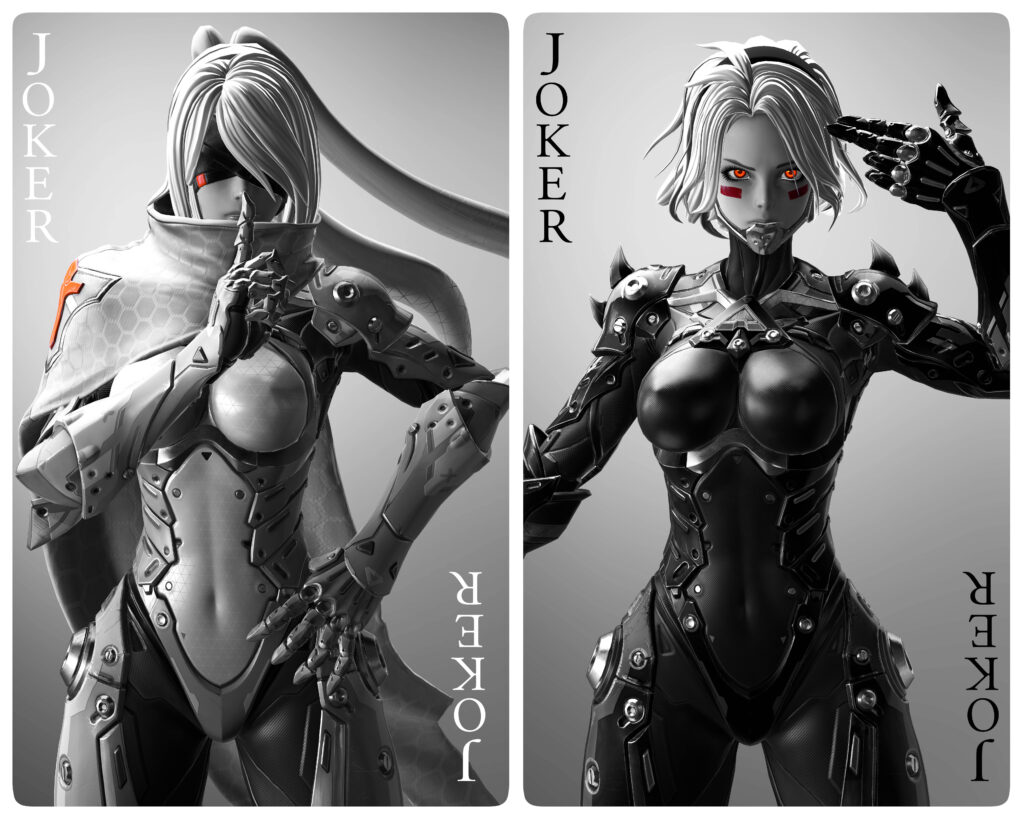 So today we're talking about female character creation. We invited JULONG, a senior next generation 3D character designer, to give us a lecture on how he made this 3D female character.
You will learn the following from it.
Master character concept design and dissection of production ideas
Learn the process of next-generation character and figure prototyping
Unique techniques for the production of body skin/face/hair and hard surface armor for beauty style characters
Easily navigate these beauty style characters and make better characters than this
Character concept design
Let's take this Metal Girl as a case study. This work is mainly inspired by the background of the story of the alloy equipment in the style of the character setting of Neil mechanical origins, combined with some elements of Battle Angel Alita.
From the beginning of the character concept design and production ideas, we first produce good pre-production character settings, then resources to organize references and draw the 3D female character drawings. After that, we create the model according to the content of the original drawing.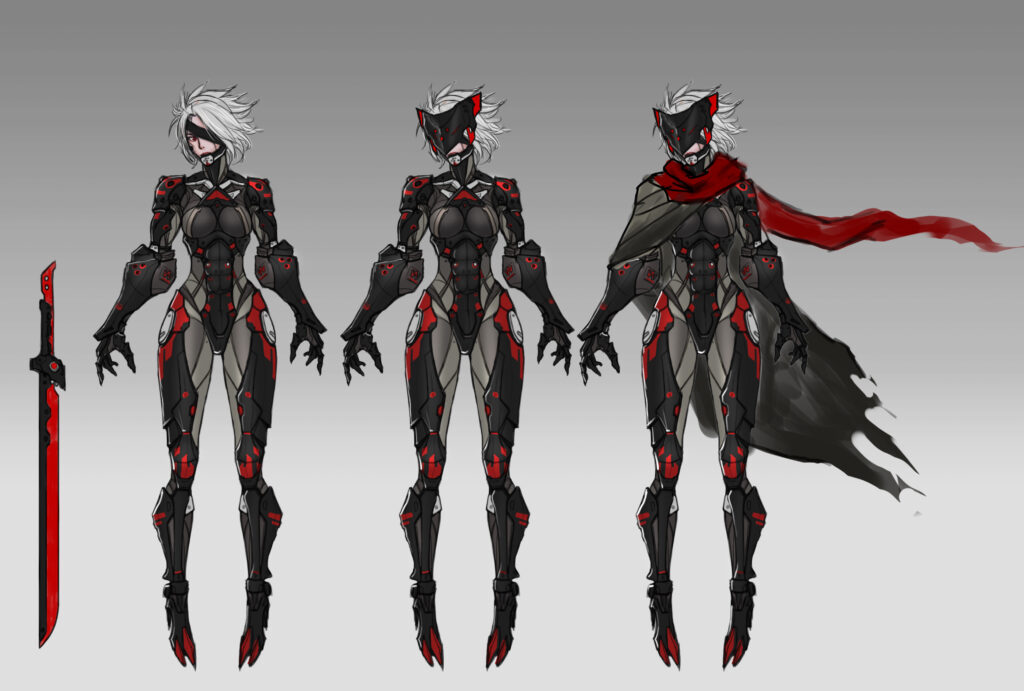 Sculpture and topology of the 3D female character
We start with medium mode ZBrush high mode sculpting in the first stage. In this process, you will learn about 1) the practical understandable method of making hard surface armor, 2) ZBrush quick skin coloring to baking to the 3D female character model, 3) solid style hair sculpting, 4) handicraft prototype poss and parts disassembly, 5) ZBrush low mold topology and UV disassembly details. You can check out the previous articles on 3D modeling.
When many people start to learn 3D modeling, the first thing is to understand When many people start to learn 3D modeling, the first thing is to understand the difficulty of learning, learning content, and the software that needs to be used, and so on.
Posing
The pose is critical to energizing the 3D female character. Polygroups will change over time as the pose is executed, but starting with larger polygroups around the head, arms, legs, hips, and chest is a good place to start to move major joints. As the pose progresses, you will need to create more precise polygroups around the fingers, toes, neck, mouth, etc. to pose smaller body parts.
Mapping rendering output
This part introduces the detailed scheme of baking various textures in maya/3dmax/xnormal/Substance. The combination of Substance Painter and ps makes it easy to draw texture material. The final output is completed in the Marmoset Toolbag still frame.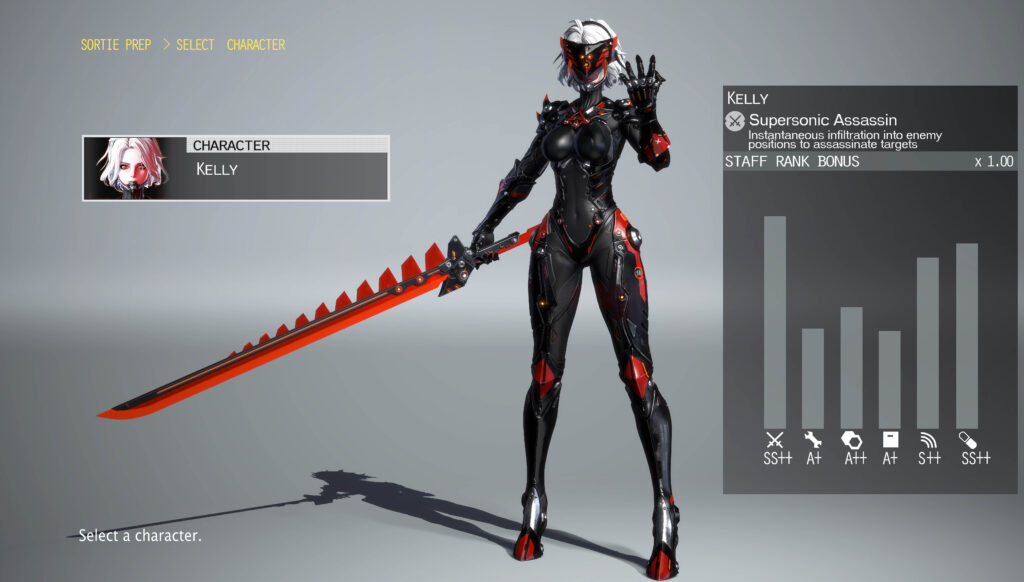 This tutorial starts from the 3D female character creation of ideas to analyze, covering the concept design, human bare mold production, mech equipment production, UV split, low-mole production and decal baking, color decal production, posing and rendering, and other detailed knowledge of the whole process.
Whether you are new or experienced in the industry, you can learn from the knowledge you want, not only technically but also aesthetically. I believe that after learning this tutorial, you will have a quality leap in 3D female character modeling.
Plus
Wingfox has launched a [Workshop Fundraising] tutorial. We have invited Cullen Cole, the background artist of Powerhouse Animation, to give a tutorial on animation backgrounds, so if you are interested, feel free to join!
Benefits
Participate in pre-registration and get $59 off $99 for pre-registration.
First 20 people to pay the final payment, there is a $100 coupon.
Free 180-day Wingfox Plus membership with successful final payment.
You will get a 10% discount if you sign up for the course now!
Coupon code ↓↓↓↓
blog10
You need to copy and paste the above coupon code into the "Apply Coupon" and click "Enter" button.

[Workshop Fundraising]
Animation Background Concept Design in Blender
Parameters
Feedback: Personalized Feedback
Course Begin: 2022.3.21~2022.5.15 (8weeks)
Content: HD videos + Project files
System: 16-32g RAM, Nvidia 1060 or higher graphics card
Suitable for Trainees: Concept artists, 2D Background artists, Illustrators
Group: Private Group
Software: Blender 3.0, Quixel Bridge, Photoshop, Pureref
Project File: Project files can be provided
Prerequisites: Good drawing and painting fundamentals. Intermediate photoshop knowledge, Basic Blender knowledge.