Procreate – Made for Artists
Let's discuss what makes Procreate a popular illustration, painting and drawing app among artists, both professionals and beginners. The app was developed by Savage Interactive, a Tasmanian-based tech start-up.
It's a complete art studio that provides artists with almost all the tools they need for their projects. You can purchase this application on the App Store or the official website for Mac and Windows.
Procreate is impressively responsive, making the experience similar to creating art on paper, especially when used with the Apple Pencil Read more reviews. You can also use different gestures to work efficiently on the canvas, whether with your fingertips or with the Apple Pencil.
One of the biggest perks of Procreate is its massive library of 150 brushes. The range of brushes available in the app fit just about any creation you could possibly have in mind. You can stick with basic sketching, inking, drawing and painting, or you can explore airbrushing, calligraphy, charcoal and spray paint. Under each category of brushes, you'll find a half a dozen or more choices. For example, if you choose Sketching, you can select from seven different pencils and three different pastel textures. Take it a step further by tapping the brush again and further customizing the properties of the tool.
After reading this, I believe you know more about Procreate. As the saying goes, practice makes perfect. Only practice more can you better improve your skills. If you're even mildly interested in digital art ,I'd recommend trying Procreate. Explore the app, doodle, write your name with different brushes. You can also upload blank coloring sheets to a canvas and experiment with the tools that way, so you're not creating a brand new work on your own. There's no right or wrong way to make art.I would like to introduce you to a Procreat course called Illustration With Ipad – The Gift From Mr. Snowman
In this course, you will learn how to use ipad-procreate software to create a illustration with fairy tale atmosphere sense.The overall tutorial starts from the logic of the illustration and then learns the shaping of the details of the picture and the final description of the light and shadow. in the end, it creates a picture with a fairy tale atmosphere with texture and light and shadow.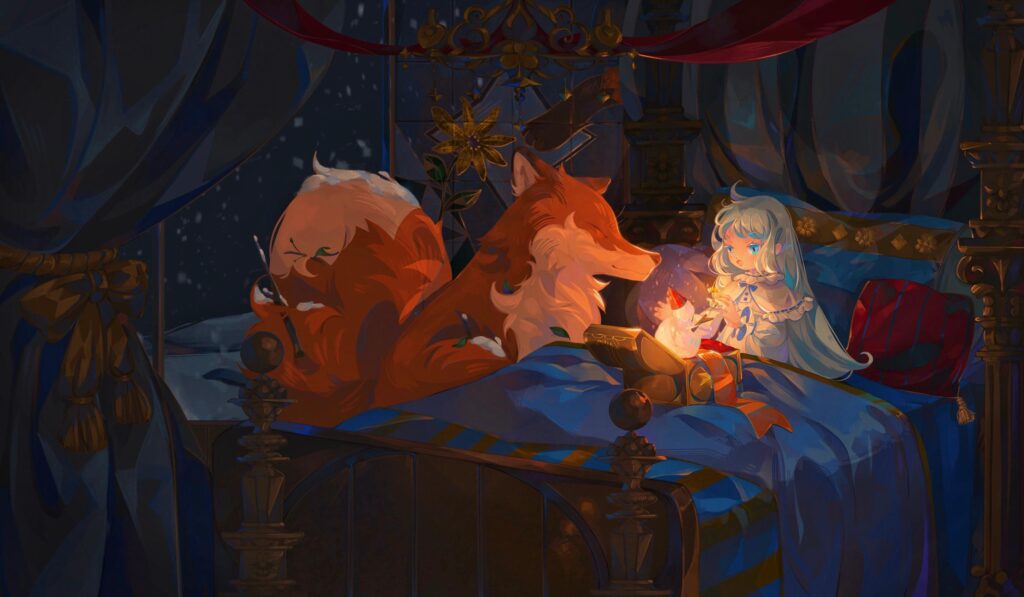 Introduction
At the beginning of the course, we will learn the logic of illustration and analyze the composition of the picture.
Right after that, we will compose and draft the characters.
Next,we will draw the other main elements of the illustration.
Finally, we will learn how to create light and shadow and add details to the final illustration.
Is Procreat free?
Procreate is optimized for illustrators and designers alike to create and take advantage of the versatility of its applications. We can all agree that the extensive and intuitive tools and features on Procreate are fantastic. But it does come at a price. In order for you to get the most out of this app, you need to pay a premium price for the app. Prices vary by region. If you live in the US, expect to pay $9.99 for the app.
In conclusion
Procreate is one of the leading drawing applications and software available today. Like with many new tools, there is a learning curve to using the Procreate app but it is worth it! Have patience with yourself and persevere.
For me, I've found a lot of value in Wingfox. There's a ton of 3D Art courses there, ranging from beginner to very in-depth and specific .
Plus, Wingfox has a ton of other courses as well, in all kinds of fields. If your work is paying for it, that's where I would go.
---
For people familiar with the game production industry, UE4 must not feel strange, because it is mainly used to develop large games.