UE4: The Rendering Software You Can't Ignore
For people familiar with the game production industry, UE4 must not feel strange, because it is mainly used to develop large games. Of course, it is not only used for game development, but also has very good performance in VR development, post-production movies, architectural performance and other industries.
You know whether in game development, VR technology, film and television post, architectural performance, the salary of UE4 development engineers are very lucrative, so there are not a few students who want to learn UE4 development. For example, UE4 senior program development engineer, VR visual effects, interaction master, etc. are good choices.
What is UE?
UE (Unreal Engine) is currently the world's most well-known and widely licensed top game engine, holding 80% of the global commercial game engine market share. Since its official birth in 1998, after continuous development, Unreal Engine has become the entire game industry – the most widely used, the highest degree of overall use, the highest standard of next-generation graphics a game engine.
UE4 is a 3A-class next-generation game engine developed by Epic Games. It is the predecessor of the famous Unreal 3 (free version called UDK). Many of our familiar game masterpiece, are based on this unreal 3 engine was born, such as: the spirit of the sword, ghost 5, mass effect, war machine and so on.
Its rendering effect is powerful as well as the use of pbr physics material system, so its real-time rendering effect well done, can achieve similar [Vray] still frame effect, become one of the most favorite engine for developers.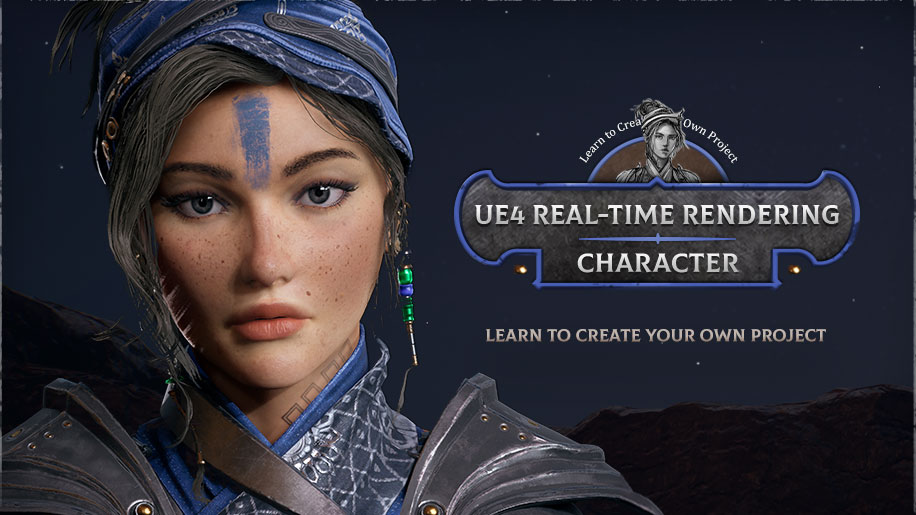 What can UE4 do?
UE4 is not only involved in game aspects such as console games, PC games, and handheld games, but also in high-precision simulation, strategic exercises, workplace simulation, visualization and design representation, drone cruising, and many other areas.
Let's take animation for example, the time used for virtual engine rendering is very short. If a 5-minute animation clip is rendered in 3DS MAX software, it usually takes about 5 weeks, while with UE4, it takes about 3 days to be done.
Although the game's IP is not an engine can be swayed, but a decisive element: graphics, which must rely on such a strong engine as Unreal 4 as support. This must be the future development trend, and one of the important reasons for the large talent gap today.
The advantages of UE4
As a rising star, UE4 has made a big splash in the virtual reality game developer community, and its powerful development capabilities and open source strategy have instantly attracted the attention of a large number of VR game developers.
At present, a large number of VR games developed in UE4 have already landed on major platforms. The general evaluation of VR enthusiasts is: in terms of game graphics and immersive experience, Unreal Engine 4 games are significantly better than Unity3D games.
The UE4 graphics effect completely reached 3A game level, lighting and physics rendering even in the scaled-down condition is enough to kill Unity. ue4 blueprint system allows game planning no longer have to write laborious editing code. Its powerful material editor is really exciting for developers. Various official plug-ins are available, so developers do not have to compile their own third-party plug-ins and worry about compatibility interface problems.
More importantly, for virtual reality games, UE4 provides good support for the handle, VR controller. And UE4 provides a variety of game templates, so that it works with Blueprint to do prototypes even faster than Unity.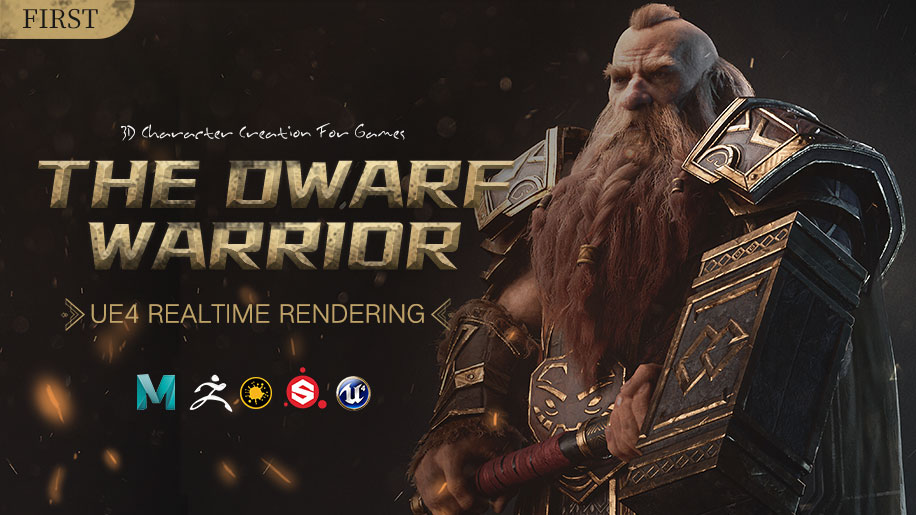 What are the employment prospects for UE4?
Last September, VRSTAR released data showing that the global distribution of VR practitioners, the United States has the most talent, accounting for 40% of the demand for 48% of the world; in contrast, China has only 2% of VR talent, but demand accounts for 18% of the world.
We know that VR games basically choose to develop with UE4 if they want very good results. Next is the art. There must be technical art, because Unreal Engine is an integrated development environment. There are a variety of internal editors, and there are many materials, particles, levels, animations, compilers.
Therefore, you need to have technical art to do this, but also level art, preferably with some technical background, in order to do it faster and more convenient. Finally, the planning also needs to completely change the thinking, can not use the traditional game design thinking to design the game.
With continuous improvements, UE4 has become more than a hall of fame game engine, but also brings unlimited creative freedom and unprecedented control to professionals from all walks of life. Based on UE4, game developers can develop games, film and television creators can produce films and videos, architects can design buildings, car manufacturers can build models, urban planning industries can carry out 3D simulation of the construction of cities, factories can carry out assembly line simulation, etc.
In short, you can use UE4 for model expression, scene construction and dynamic simulation in all industries that use 3D simulation expression and virtual environment simulation.
Wingfox provides a number of tutorials on UE. Each tutorial presents the content with one or more examples, so that you can understand it more easily, and it will also play an important role in your future practical application. If you want to know more about the tutorials, please join Wingfox.
If you buy the course now, you can get a 10 percent discount.
Coupon code ↓↓↓↓
blog10
You need to copy and paste the above coupon code into the "Apply Coupon" and click "Enter" button. Come and join us!