Sculpting a Werewolf with ZBrush in 10 Hours
There are many modern film and television works that frequently link vampires and werewolves as each other's arch-enemies, and werewolves are often portrayed as a combination of both a cruel, bloodthirsty butcher and a loyal, brave warrior. So if sculpting a werewolf, you have to pay particular attention to these details.
It is reported that Marvel's Werewolf by Night will start filming in 2022, and An American Werewolf in London, released in 1981, is recently getting a 4K restoration. The topic of werewolves doesn't seem to disappear either, and its image is widely used in various science fiction themes. The werewolf has undoubtedly become one of the hottest topics in Western mystery culture.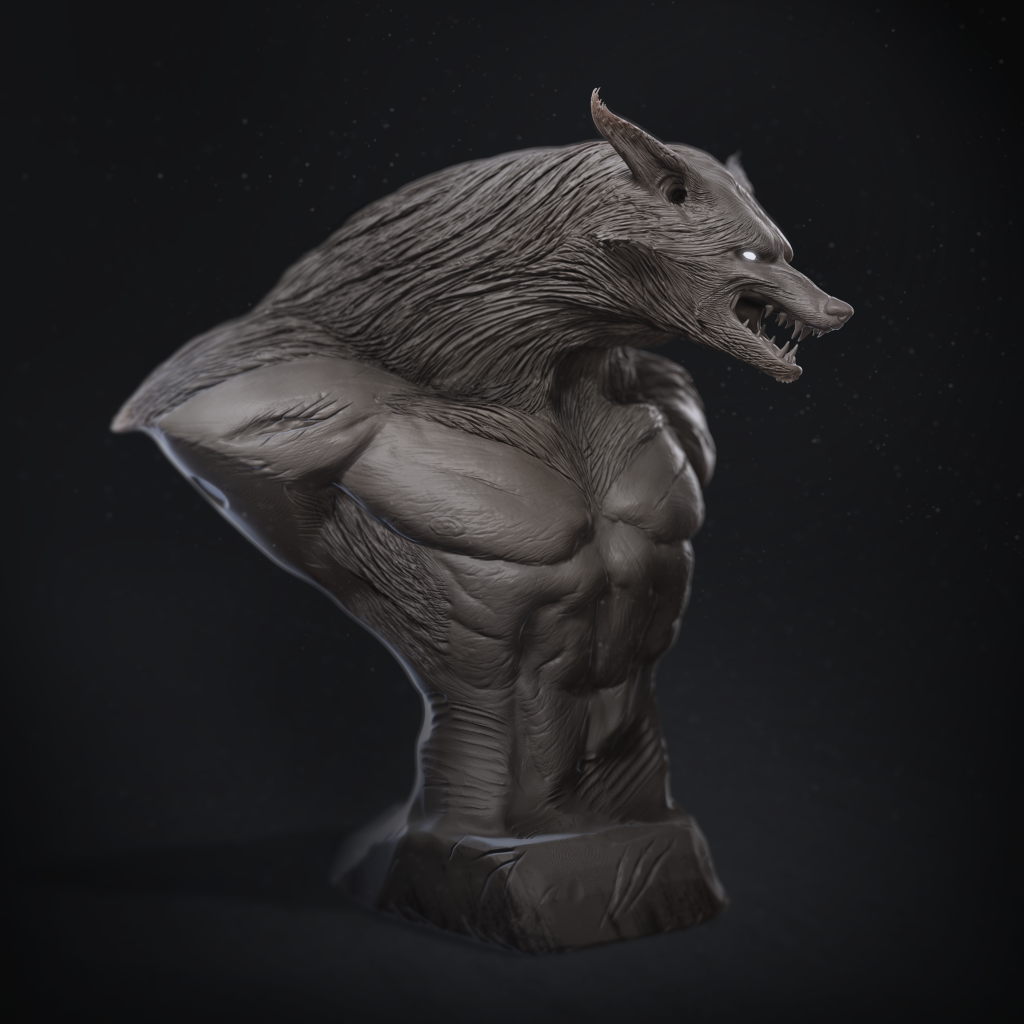 Werewolves in movies and TV shows are not real, or at least not filmed with real werewolves. ZBrush is a digital sculpting and painting software that provides advanced tools for digital artists. Combined with 3D printing, it allows virtual things to be printed as real, touchable objects. Unlike the old days, it takes ages to produce and sometimes the final result is not ideal. So if you will use ZBrush to work, you will work more efficiently and produce a more perfect finished product.
You can use ZBrush to sculpt a werewolf. This is what most artists will do. The well-known toy and statue industries use ZBrush to create high quality sculptures. It allows you to create exquisitely realistic models in just 10 hours.
---
Here's a useful tutorial to easily sculpt a werewolf in ZBrush. The instructor, John William Crossland, has worked on various projects and has a lot of experience as a professional character artist in the game industry. You will learn the entire workflow step by step, as the instructor will create a basic reference board, start to sculpt sketches, and turn one of the ideas into a final solution for rendering composites in Zbrush.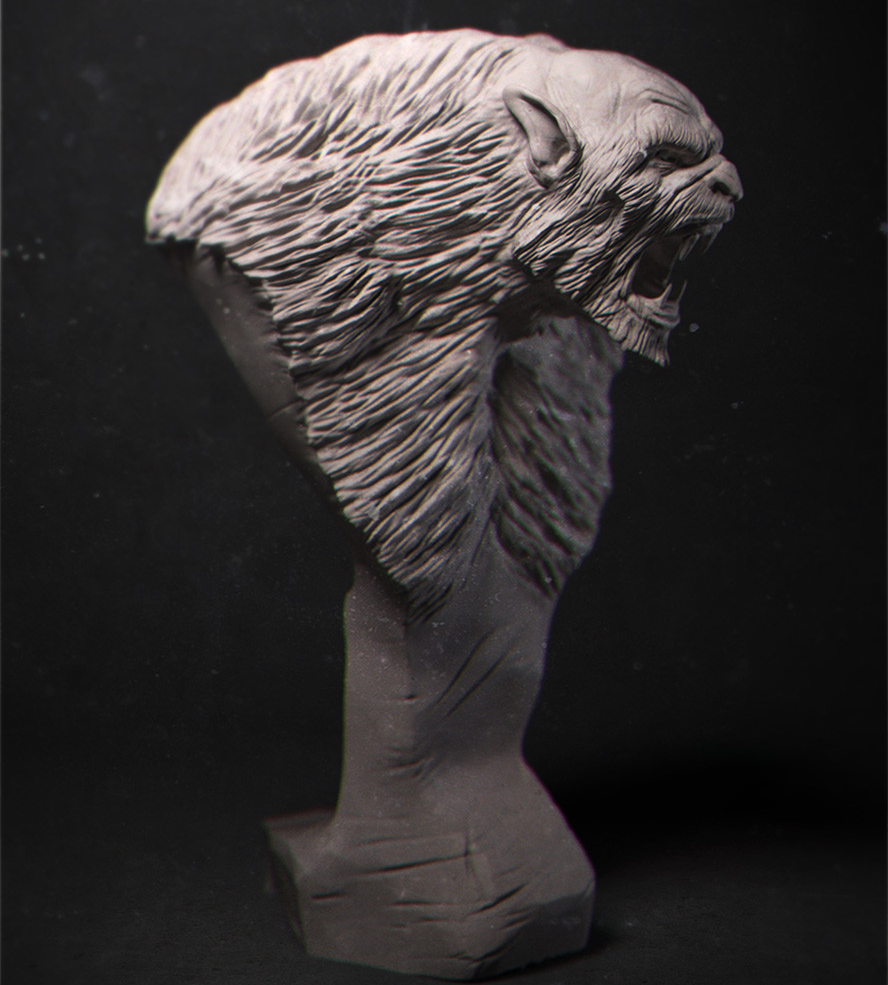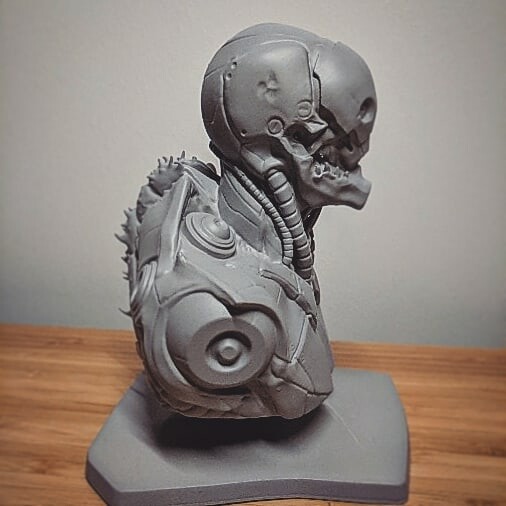 This tutorial will lead you through a conceptual approach to sculpting creatures. Starting with how to build a reference board, use that reference board to sculpt quick sketches, and make those sketches into a final rendered concept piece. If you already have experience with Zbrush and want to learn more about rapid prototyping, this tutorial will guide and teach you some techniques. These techniques allow you to develop sculptures into final renders in a short time and maintain high quality.
In this course, you will
1. quickly sculpt the entire process step by step in 10 hours
2. learn to sculpt sketches to build some ideas using dynamesh
3. explore concept sketching and rendering in Zbrush
There are three main difficulties in making a werewolf.
1. Developing a sculpted character from a simple concept board
This tutorial will begin with a discussion of the reference gathering and inspiration building process for your work.The instructor will then discuss tools for sketching in Zbrush and the initial start-up stage.
2. How to sculpt and model in Zbrush
Once you have determined a good sketch, your instructor will guide you in using Zbrush as a modeling tool to create the final version of the sketch.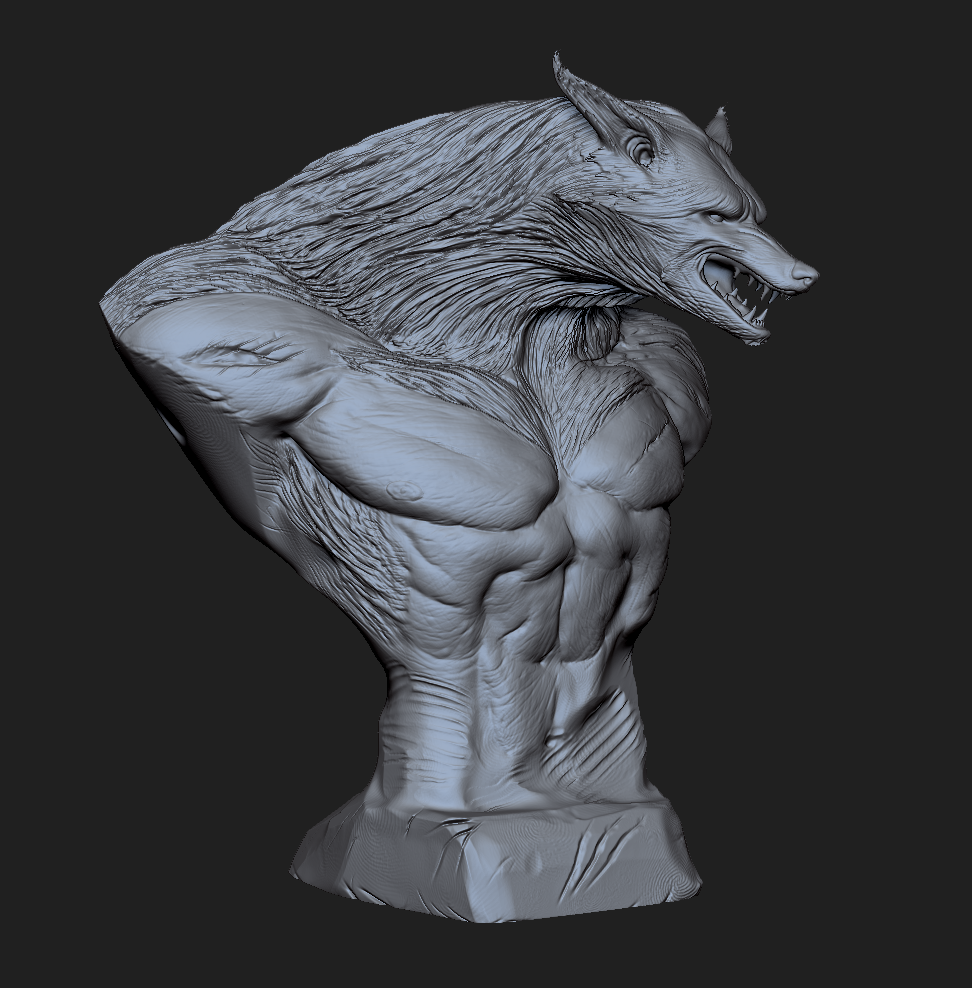 3. How to fully render and composite in Zbrush
Finally, you will learn how to render all render channels in Zbrush and then composite them into a final image in photoshop.
If you master the use as well as sculpting skills, (review: Wingfox Tutorial Collections for Beginner) you can also work in the modeling industry. With hard work and progress, you can become a concept artist or a character modeler. In short, you can get a lot of benefits from it.
If you need to learn more about rapid prototyping, this tutorial is one of your good choices. Come and join Wingfox.