To Become A Concept Artist: The Ultimate Guide
There is a lot of buzz in the concept art industry. It's one of the most creative careers for artists who want to design concepts for video games, film, and digital entertainment.With movie and game art books and behind-the-scenes DVD features, more and more people are studying concept art as a profession.
There are far more opportunities now than there were 20 years ago.While concept art is indeed competitive, talent is always needed. There is a growing demand for high-quality video games and digital entertainment.
But how does the average concept artist get started on a career path? This is a multi-faceted question, and the answer is relevant to other entertainment arts careers, such as 3D modelers, animators, and visual development artists.Below I have included resources, tips, and guides to help anyone find their way into a career in concept art. It's not an easy journey, but nothing worth having is easy.
If you truly love art and entertainment, then don't give up on your dreams.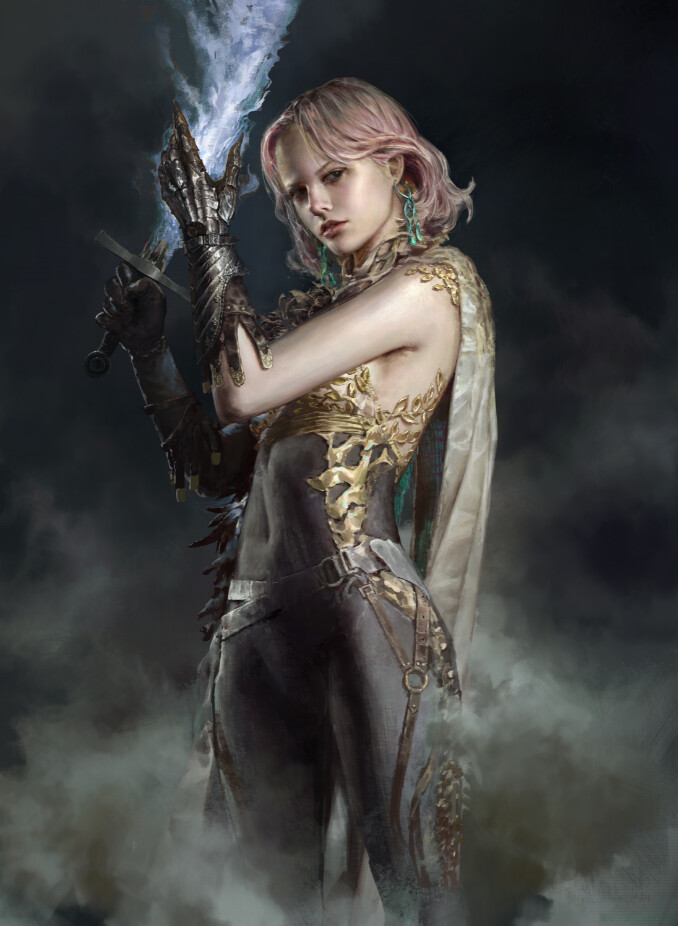 Content: HD video + Project files
Duration: 15hours 34minites
Software: Photoshop cc2020
System: CPU: i7 2.9 GHz; Memory: 16 gb; Hard Disk: 1 TB; Graphics Card: Intel HD Graphics 530 1536
Project file: Brushes, PSD files, and other materials.
How to practice concept art
If you're starting from scratch, you'll learn the basics first. It's a sickening repetition of this advice, and at this point it's almost an empty statement.But luckily wingfox has many tutorials for concept art from zero to hero.But you do need to learn your basics to be an artist. Form, value, lighting and perspective are some examples.
The best way to understand these pragmatically is to work from life. You'll want to start with painting and eventually move to painting, but both practices require the same basic principles.To draw inspiration from life, you need to understand the way an artist sees things. Art has two components: viewing and recreating. Technical hand movements are accompanied by exercises.
If you can draw/draw a real object in front of you, eventually you'll learn to start from scratch. You can then practice imaginative drawing to create characters, environments, vehicles, and whatever else you want.All of this depends on your ability to get the basics first and really understand how they affect your work. So how do you actually do this?
If you google it, you'll find tons of beginner books and art lessons online. At first, this may be unbelievable.But the truth is that there may be little value in just reading books.For video lessons, there's no better choice than Wingfox, which covers everything from art basics to 2D concept art, 3D rigging, digital painting, animation, and more. Whether you are a beginner or advanced, you can find your way.
Content: HD vidoes+ Project File
Duration: 31Hours
Software: Photoshop
System: All Operating Systems
Project file: PSD Source Files
I know some people are uncomfortable with self-study. This can be down to a lack of discipline, stress, confusion or the inability to create a custom lesson plan. But remember, art is a consistent journey and you never really finish learning.
Getting started is the first step. Learning to teach yourself happens over time.
When is it "too late"?
One of the most common questions about starting an art career is the question of age.
"I'm XX years old and can't draw, is it too late to start now?"
The most consistent answer to this question is that it is never too late. You'll find plenty of Quora posts and Reddit posts about this age issue. Almost every answer indicates that there is no "too old". I tend to agree with this.
But let's dig a little deeper into this question.
Most people who ask this question really want to plan their long game. If someone starts drawing at age 35 and draws more than 6 hours a day, they will probably reach a proficient skill level by age 38-40. However, they are inexperienced and look for employers willing to hire 30-something concept artists.If you're a great person, other people want to be with you, plus you have the necessary artistic skills, then entering the industry in your 30s or 40s (or later) is a great opportunity .
The biggest drawback is that artists don't make much money. The job may be glamorous and exciting, but it's not the path to wealth.If you love art and entertainment, you'll love this job. But don't expect a 6-figure salary to enter the field. It's possible, but you need to work hard.You have to ask yourself if this career is worth the effort. You can only answer when it's too late to pursue this career. Remember, it's not about your age, it's about your mindset and lifestyle.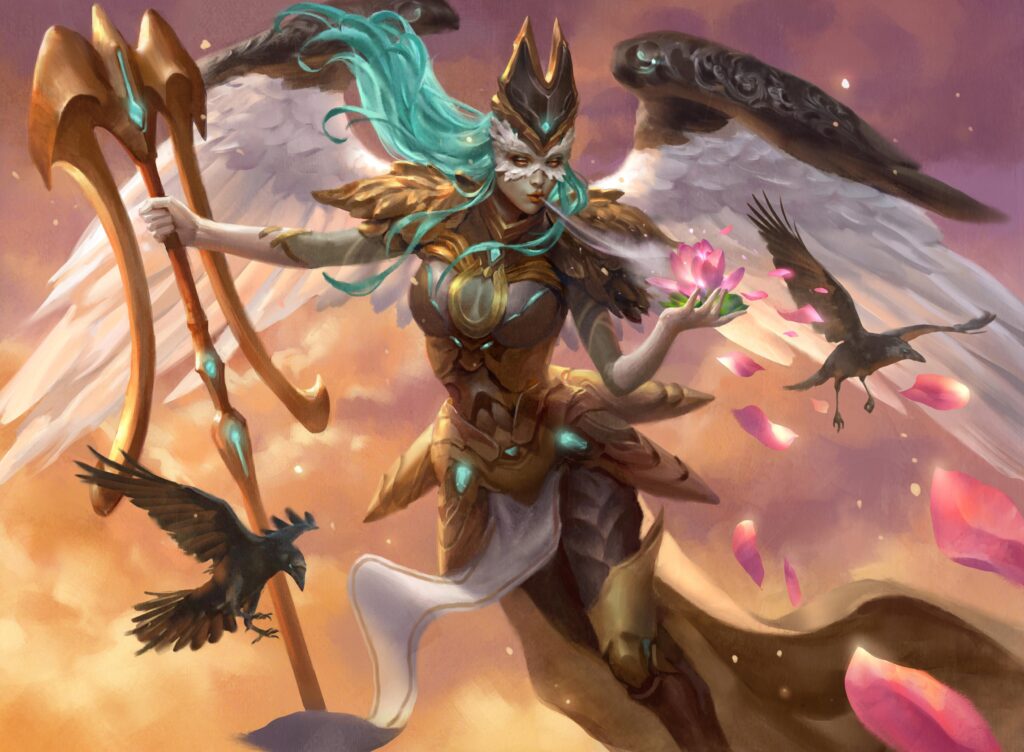 Content: Understanding the art brief ; Sketch Alternatives ; Rough Color Alternatives ; Rendering ; Detailing ; and Final Polish
Duration: 12hours
Software: Photoshop
System: Digital pen ; tablet required
Project file: Some brushes (Dopaprime2020.abr)
Every artist ultimately needs to become his own teacher by pushing himself further. But when you're starting out, you may feel that it's better to work with a teacher. But not everyone can afford a sports arts school (or be in debt for it!)so self-study is the best way to go.Just realize that however you choose to learn, there is no right or wrong way to do it.
The only thing that matters is results. If you find something that works for you then keep going with that routine. Nobody accidentally became a concept artist. It takes years of genuine toil, research, and hard work.
But if you can make the time and stay focused I guarantee you'll surprise yourself.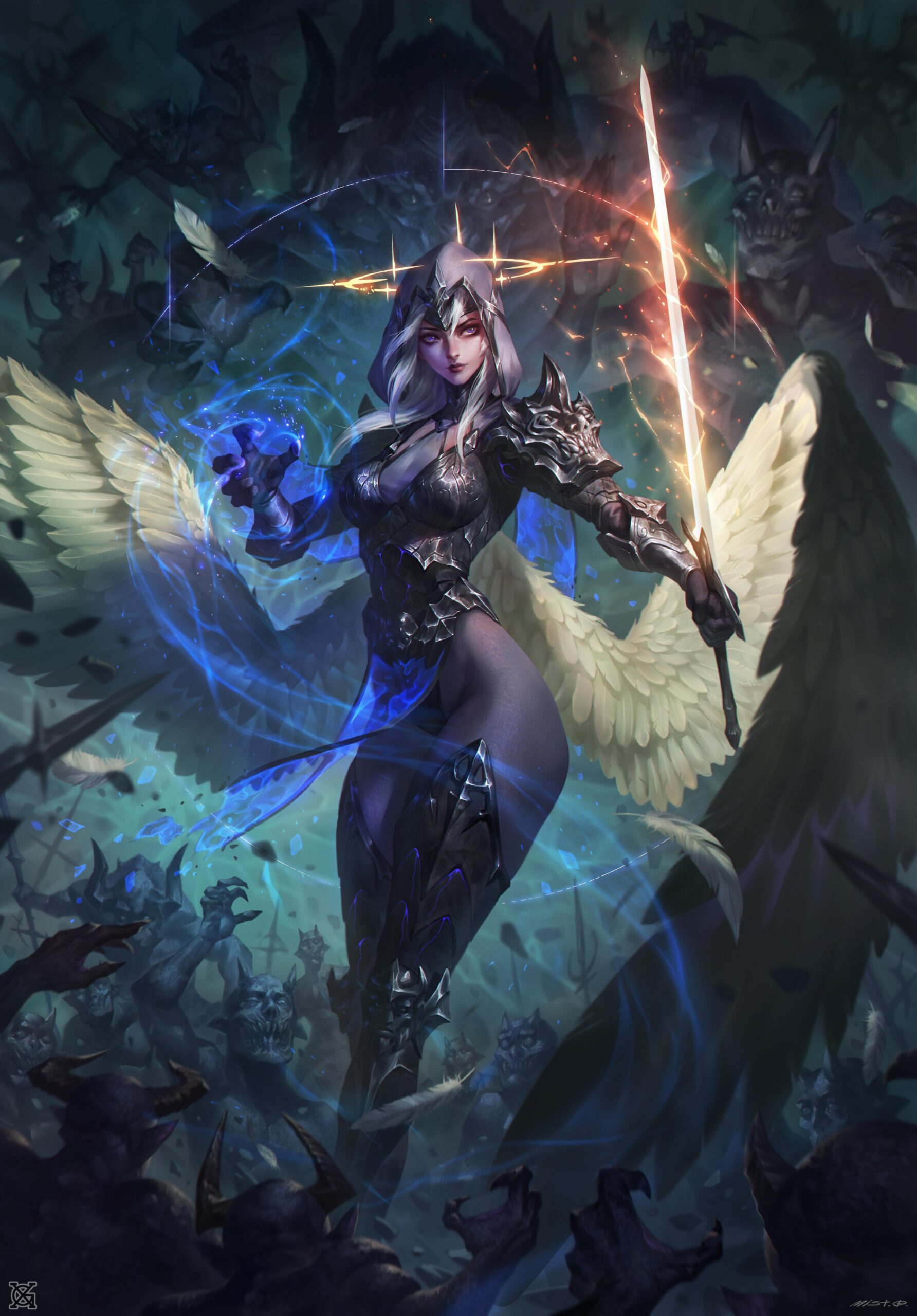 Content: HD Videos + Project Files
Duration: 19 Hours
Software: Adobe Photoshop CC 2017 or above version
System: No Special requirements
Project file: Brushes
Concept Art: Creating a Portfolio
Agreat concept art portfolio can mean the difference between finding your dream job or not being noticed. Regardless of whether your work is the best it can be, failing to put together an attractive concept art portfolio could ruin your chances of getting hired by an established studio.