C4D Learning: 7 Awesome tutorials for you
Considered one of the most popular 3D modeling, animation, and rendering applications in the CG industry, Cinema 4D has a designer-friendly interface and a super powerful toolset. Although it is known as "simple" 3D software, its output packs a powerful punch. For these reasons, Cinema 4D has become a favorite among digital artists who want to create stunning 3D art.
These Cinema 4D tutorials will help you create some great 3D artwork. Designed for beginners and experienced users alike, these tutorials will improve your skills and let you use the software like a pro.
For Beginners
---
Lecturer: Wingfox Studio
Content: Full HD lecture video
Duration: 7hours
Software: C4D; Octane; PS
System: No limits.
Project file: Project source files
This course is a complete explanation of C4D original scene design "canning factory" full process creation, starting from modeling, scene building and modeling to begin to explain the main body of the canning factory and model refinement methods, also contains R20 volume modeling and UV splitting technology to explain. Such scenes can be well used in e-commerce project production and stylized work creation.
The course uses Octane renderer for stylized product lighting, building scenes, node editor creation, and use methods and techniques to quickly make beautiful car rendering scenes, including lighting arrangements, rendering settings details, etc., all covered in this series of courses. If you are a C4D enthusiast and worker, don't miss such a case practice, from the basic modeling methods, teach you gradually master familiar with the software.
The tutorial is positioned for beginners, the course focuses on practicality and explains a variety of practical skills, which is a case not to be missed for beginners and intermediate students.
Key points:
1. Core technology mastery: modeling, scene building creative scene creation methodology
2. Including OC rendering, multiple material creation, node editor details, dirty old materials, etc.
3. Creativity and expression: creativity in mind, perfect combination of design and C4D, Octane
Lecturer: Wingfox Studio
Content: HD Video
Duration: About 10.5 hours
Software: Cinema 4D; Marvelous Designer; Octane.
System: Suitable for any system.
Project file: Relevant engineering documents.
Kind reminder: This course requires a certain software base!
This course mainly focuses on completing two character scenes, from character modeling binding, to dressing the characters in md software, and then back to rendering in c4d with oc renderer, explaining in detail how to make different clothes in md.
This tutorial gives a complete explanation of character modeling, and the workflow of md. After putting the characters into small scenes for rendering and color mixing, the whole design process is finally completed.
Within the classroom, there will also be some very practical and dry information on how to build the clothes you want, and some tips on MD.
Master the basic use of my software to build clothing, utilize most commercial project scenarios, and circumvent some common problems.
Intermediate Tutorials
---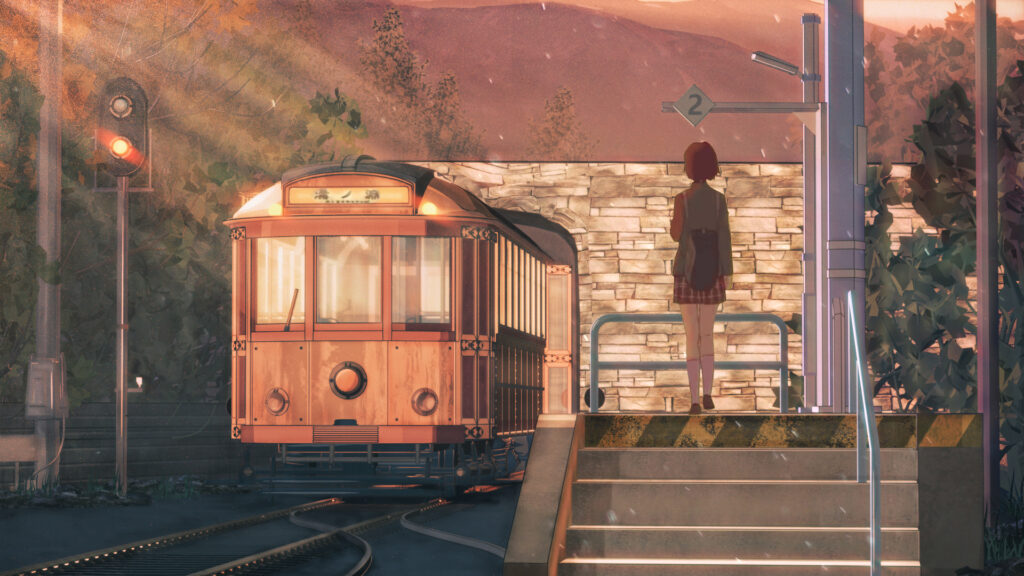 Lecturer: YTX3387800
Content: HD Videos + Project Files
Duration: 15hours
Software: C4D R20 ; Octane Render 4.0 ; PS ; AE2017
System: No limit
Project file: Models to be used
This course is mainly based on C4D cartoon materials, with three indoor and outdoor animation scenes to practice illustration style works. This tutorial is a set of advanced tutorials for students with basic OC, from the case combined with OC to explain its use in the case, so that students better master the use of cartoon style production of OC, better for the creation of works.
Lecturer: Accel
Content: HD video + Project files
Duration: 16hours
Software: C4D R21 ; Octane3.07 and above ; Marvelous Designer 9 ; Substance Painter2020 ; Quixel Bridge ; AE2020 ; DAZ4.12
System: Any systems.
Project file: Reference, textures, and the models we used in the tutorial.
This course will take you to step by step from scratch to complete your CG short film. From the initial inspiration collection stage to the practice of 3D software, the interplay between various software to achieve the effect you want, the atmosphere added in the post, and finally complete your short film. The tutorial covers a wealth of knowledge and shares many tips to improve efficiency. For future self-learning to provide direction.
Lecturer: Job Menting
Content: HD vidoes+ Project File
Duration: 13hours
Software: Cinema4D r18 ; Adobe Photoshop CC17 ; Octane render 3.07
Assistant softwears: Kuroyume Greebler
System: CPU: CPU- more than 6 cores ; Storage: RAM at least 8 gb ; Hard Drive: At least 10gb of harddrive space ; Graphic Card: Any high-end GPU produced after 2014 will do
Project file: included
In this course, the instructor will break down each step of creating a highly detailed day/night cycle cyberpunk city that can be used for concept art or matte painting. It teaches us how to create quick and detailed sketches using Photoshop shapes and how to transform those shapes into 3D objects, which will be the basis for the overall concept.
The course contains almost 13 hours of unedited content. During these 13 hours, the instructor will show you the complete 2D and 3D workflow on a wide range of topics. To achieve the same final look and feel, you will also get all the working files, including Photoshop PSD files with all the layers and individual brushes, and Cinema4D working files with all the objects and textures.
Lecturer: 王品元
Content: HD Videos + Project Files
Duration: about 20hours
Software: C4DR21, octane, After effects
System: No specific requirements
Project file: Course material and source files
In recent years, triple rendering two stylized works are favored by designers for their very flat artistic style; triple rendering two animation has a very efficient production speed, and can quickly complete the creation of short films with quality and quantity assurance.
This course is for basic students and will explain how to use C4D to make a simple series of triple rendered animation. How to keep the consistency of the 3- rendered animation style?
How to create, these are what we need to explore in this course.
Key points:
1. Bring you a set of full-process practical tutorials, that can solve the work for the modeling, commercial animation can not start the work of the pain point problem.
2. Master C4D common tools and rendering of 3D to 2D and other skills, so that the excellent model rendering effect is more outstanding.
3. Understand the application principle and practical operation of C4D polygon modeling, so that you can master the whole process of modeling skills and creation process from 0-1.
Advanced Tutorial
---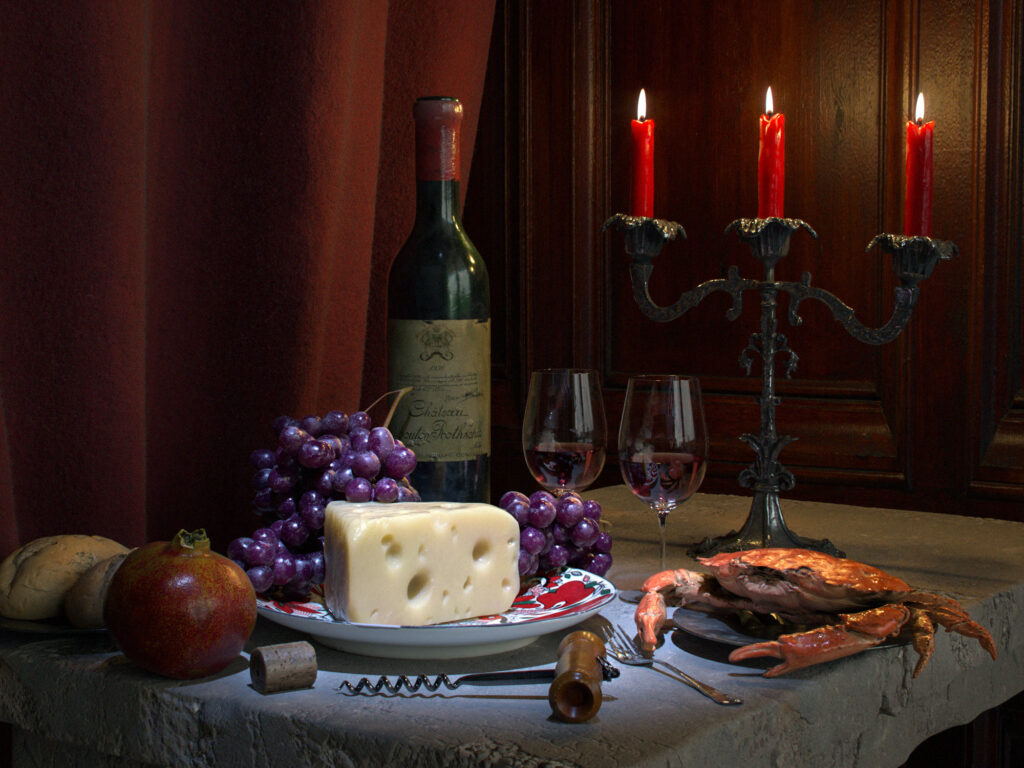 Lecturer: Reza Mortazavi
Content: HD Videos + Project Files
Duration: 7hours 45minutes
Software: Cinema4D R23 ; Octane Render 2020 ; Substance Painter 2020 ; Adobe Photoshop 2021
System: Graphic card with at least 4 gigs of VRAM.
Project file: Render passes files and texturing files are provided.
In this course, the instructor will show you the whole process of creating a realistic still life scene and we will end up with a table scene with lots of delicious food. You will also be shown the power of mapping and how to get real results with high-quality mapping. The course is very detailed and you can follow the instructor's pace step by step to master the techniques shown to you. If you are interested in creating realistic textures, come and join us!
The above is a C4D tutorial provided by Wingfox. If you want to learn this knowledge and skill, you should know that you can't just do a perfunctory job with it. So, choose the appropriate tutorial to start learning according to your current level and ability. Join the tutorials now and you'll also get a 10% discount.
10% off coupon code: blog10
Start learning now!
When it comes to painting learning,artstation,udemy,wingfox occurred to most people,owning to large number of online painting learning platforms online…