What is the easiest way to learn C4D
When it comes to painting learning,artstation,udemy,wingfox occurred to most people,owning to large number of online painting learning platforms online ,How to choose a professional online platform is becoming a problem,i am highly recommend wingfox to you for four reasons
Excelent lecturers
As we all known, in the process of learning, excellent teachers have a great influence on us,in the Wingfox,lecturers come from all over the world,some are veterans in the industry, some are excellent new trend artists.They guide you to achieve a better yourself.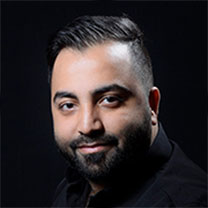 Course content
At present,The courses cover a comprehensive range of fields, including CG,VFX,Gameart,C4D,Graphic design,Concept design,Animation,Environment design,Film production,Industrial design.aims to providing users with high-quality software tutorials.

Discounted prices
On some special festivals or shopping festivals, they will hold events and issue coupons or price discounts so that you can buy at a cheaper price.Be a Wingfox Plus, you can enjoy 5% off for each order.It means, you can enjoy another 5% off on top of using coupon.free courses is also provided.While enjoying free courses, you can learn more, practice more, and get the skill you want quickly.https://www.wingfox.com/plus
Service
Each Wingfox course has a video and text introduction. The content includes the required software, time of the course, course difficulty level and the introduction of the lecturers, etc. You can decide which course to buy according to the content of interest you see in the video. After purchasing, the course is free for life and there is no time limit. It is convenient for users to learn at any time. If you are not satisfied, refund and course change services will be provided in accordance with the refund agreement.
you r welcome to join Discord server and subscribe on social media for more information.https://discord.com/invite/2NzvDes