How to Create the Mood for Your Illustrations
The art of illustration has an inward mood; whether intentional or not, each piece has a particular emotion. Through color, theme, style, concept and method, artists create a unique emotional response in their audience; happiness, calm, sadness and anger are all created through visual cues. It is truly fascinating to explore the ways in which art affects you at first impression. So let's check out how to create the mood for your illustrations.
1. Use lighting
Lighting is a very important factor in creating any mood and guiding the story. You can choose natural lighting conditions that have some general rules, such as daylight, overcast, or sunset to create the mood; then you transform them to better suit the story and feel you want to create. For suspense-themed illustrations, it is a natural choice to choose lighting conditions with high contrast, so you can chose a simple night sky with strong moonlight. Darkness and gloom always give a sense of danger and terror.

2. Use real life
Use your own experiences when portraying mood. When was the last time you experienced despair? How did it make you feel? If you could anthropomorphize and create a character based on this emotion, what would it look like? Asking yourself these questions can help you create a narrative for your illustrations.
3. Introduce symbolism
If you're trying to convey the mood of "happiness," you're probably thinking of a couple smiling at the camera, from the heart. At this point, you can use this element to put it into your work. Also, you need to learn more about the more commonly used symbols. Proper use of figurable things in your work will bring unexpected benefits.
4. Prepare with words and images
A mind map is a graphical diagram of relevant ideas and words about a topic. It includes ideas that branch off from a central starting point. For example, you wanted the illustration to revolve around the mood of "mystery", so you created a mind map that focused on the word and what came to mind.
You can keep exploring various themes and topics related to this word. Try to exhaust all possibilities and explore everything you can until you are sure there are no more related ideas.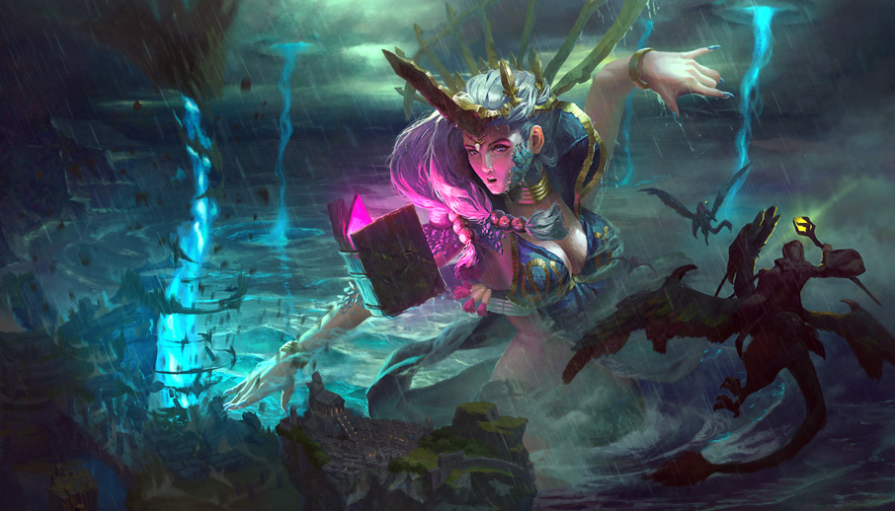 5. Keep the story in mind
The story is the overall idea or concept of the piece. Sometimes you make beautiful art, but you'll notice that it doesn't get much attention. But add some backstory or some element that gets us deeper into the scene or character, and your audience won't just appreciate the piece but enjoy it.
When you want to create a mood, think about elements that make your audience curious about what's going on and invite them to explore. What's in the box? Who is around the corner? What story is happening to bring us to this scene?
6. Communicate sensory distractions
Fear is a very interesting mood to portray. Using some basic concepts, we can easily evoke these emotions in the audience. Uncomfortable feelings such as hair draped over open eyes or a mouth full of water demonstrate what types of feelings can be played within such an image.
Here, I can evoke empathy by destroying useful sensations (such as tasting or breathing) or by placing things where they are least needed. This helps the viewer empathize with the subject and enhances their experience of the emotion.
7. Use narratives that others can relate to
Although nostalgia is a very sentimental and longing feeling associated with personal experience, and while it is a universally shared mood, what triggers it can vary from person to person. That said, there are some narratives that I think everyone can relate to. In particular, moments of idleness, waiting, or childhood. With this in mind, I created several digital sketches to illustrate these moments.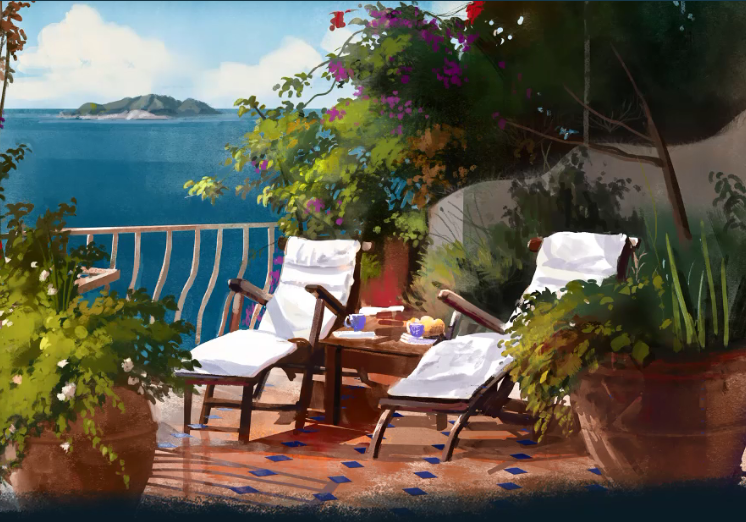 8. Consider your composition carefully
Thinking about composition and showing different perspectives of a scene is like having a movie camera in my head and walking around a scene trying to find the most interesting still shots to recreate. You can read the article to know more information:8 Key Points to Note When Creating Digital Character Illustrations
9. Try a variety of colors to find the right mood
When drawing color ideas, you can use some typical color combinations to test different ideas; complementary, similar, and achromatic combinations are some very common ones. Complementary means what it sounds like opposites on the color wheel match well together, often creating great contrast for the painting. Similar colors are colors that are adjacent to each other on the color wheel; these types of combinations will provide balance. Achromats are those colors you choose that lack saturation and can be used to create a more emotional scene. This image will have a slightly less saturated complementary color to help reflect the feeling of despair.
10. Make sure you like it
The key to making interesting work is to make art that you find interesting. Indulge in what you like to create and try not to ruin it by making work that fits the industry or field. If you make work that you truly enjoy and work to perfect your craft, then you will find clients willing to commission you are you.
The 10 tips above will make it easy for you to set the right mood for your illustrations. Of course you can also learn more and quicker ways to draw with our instructor at Wingfox. If you purchase a class now, enter coupon code:blog10 when you check out and you'll get 10% off. Come and join us!
Lighting and Color Painting: Estelle from Tales of Vesperia