Mike Smith, 3D Generalist on the classes
Create Cinematic Creatures for Film and TV: From Concept Modeling to Lookdev Mahmoud Salah
Creating A Sci-fi Short Film – The Lander by Han Yang
What do you do for work?
I'm a 3D generalist at ProductionCrate, but not on purpose! I always end up working on small projects with small teams, so I've had to be involved in all stages of the VFX pipeline. My first love is character art. I love modeling a character or creature from scratch, and then doing the texturing and lookdev.
How long have you been 3D modelling for?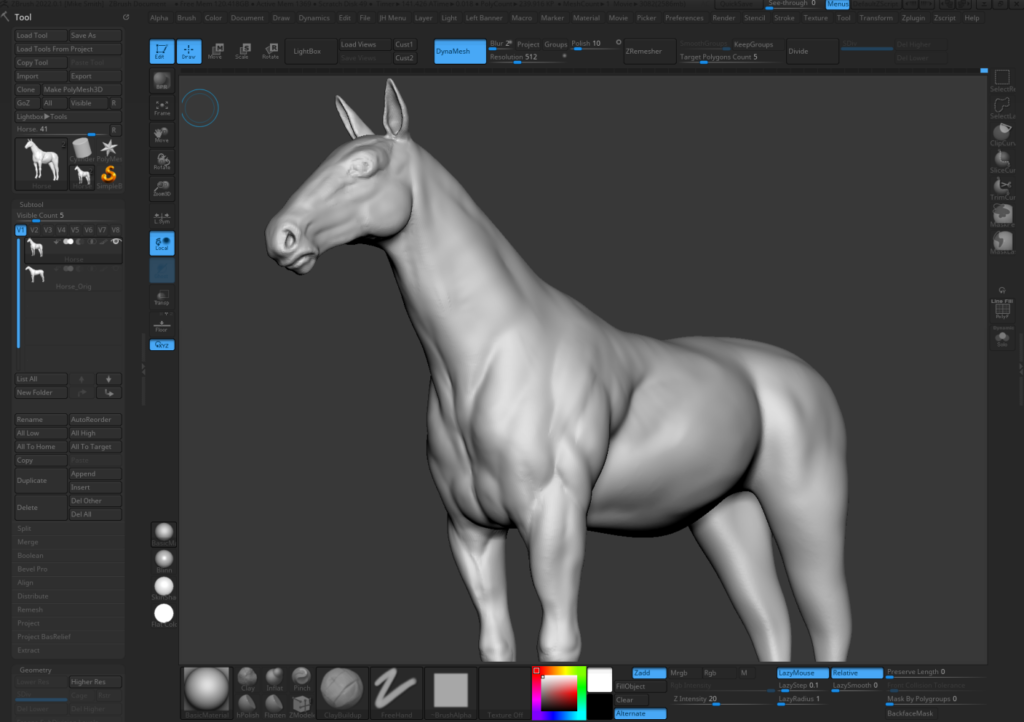 I've been doing a mix of studio work, teaching, and freelance for just over ten years. And I was fiddling around with 3D software on my own before that.

With so much experience already, were you able to learn anything new from courses on Wingfox?
Absolutely! I'm trained in modeling but since I frequently find myself doing a lot more of the pipeline, I'm always having to learn on the job. Masterclasses like 'Creating A Sci-fi Short Film – The Lander' by Han Yang on Wingfox are perfect for that. It really allowed me to see how all of the techniques I already know fit into the broader VFX pipeline. And I picked up a lot of new knowledge along the way. That class was excellent because it focused on how one artist made an entire short film by himself.
So beyond all the technical knowledge, I picked up, it was cool to absorb some of Han Yang's higher-order skills such as problem-solving. Learning how to learn is really important!
I also wanted to take a class on exactly what I already know, creature modeling. I picked 'Creating Cinematic Creatures for Film and TV: From Concept Modeling to Lookdev' by Mahmoud Salah. I'm a strong believer that an artist should never stop learning. No matter how good you are there's always something new to find out. In that class, I knew all of the beginner information like which buttons to push. But I learned a lot about the purely artistic side of the process by watching a master sculpt.
What creatures are you planning to model next?
Right now for ProductionCrate I'm working on a 3D Kaiju model for a really epic scene we've been planning. This one has been fun because the sheer scale of it has presented a lot of new challenges for me. I'm also working on a realistic horse. I like to periodically go back to real-world animals and humans to make sure my artistic eye stays grounded in reality. In my personal time, I'm working on a fight scene between a dark fantasy-themed knight and gribbly tentacled monster. So I'm always sculpting multiple things at once!
There are a lot of online courses out there, how does the Create Cinematic Creatures for Film and TV course on Wingfox compare?
My favorite thing about Wingfox compared to other learning sites is how easy it is to find a class on exactly what I wanted to learn at exactly the skill level that was right for me. On subjects I'm not familiar with, I like to find tutorials where the instructor shows every single mouse click and explains the reasoning behind it.
For modeling classes, I already know the software so I like timelapses which skip over the basic information and just show the artist's technique. It was really easy to find a class on any subject at any skill level. And all of the instructors I found were very knowledgeable. They do a great job curating the information at Wingfox.
What other courses do you plan on watching?
Oooh good question! At work, we're getting into environment creation in Unreal Engine.So I've had my eye on a class called 'Understanding Procedural Material Creation and the Environment Art Pipeline for Unreal Engine 4.'
In my free time I'm working on that fight scene I mentioned. I'm not the strongest character animator so I'm also planning to watch 'Game Animation Masterclass From 0 to 100.' It seems like it covers a lot of flashy fight moves, which I am definitely not very good at yet.
What is some advice you'd give someone looking to become a 3D modeler?
When I was learning 3D art, it was hard to find good information. These days there is so much amazing information out there! But as a beginner, it can be hard to filter out the good information from the bad. It's also difficult to know how each little youtube tutorial you find fits into the broader pipeline. That's where masterclasses like the ones on Wingfox come in!
My recommendation is to get your hands on some 3D software and get comfortable with the interface and the general concepts of 3D modeling. Those concepts are universal so it doesn't matter which software you pick! Once you've got a few simple tutorials under your belt, and you're ready to level up and get serious, sign up for a site like Wingfox and learn directly from a master in the industry! By the time you finish your first class, you'll understand how each individual skill you've learned fits into the whole process of creating 3D art!
Where can we see your work?
Well besides going to RenderCrate and searching for "new", you can find me on ArtStation at https://www.artstation.com/mikesmith3d and on instagram @mike_smithstagram
Mike's Kaiju, the largest monster he's ever made for ProductionCrate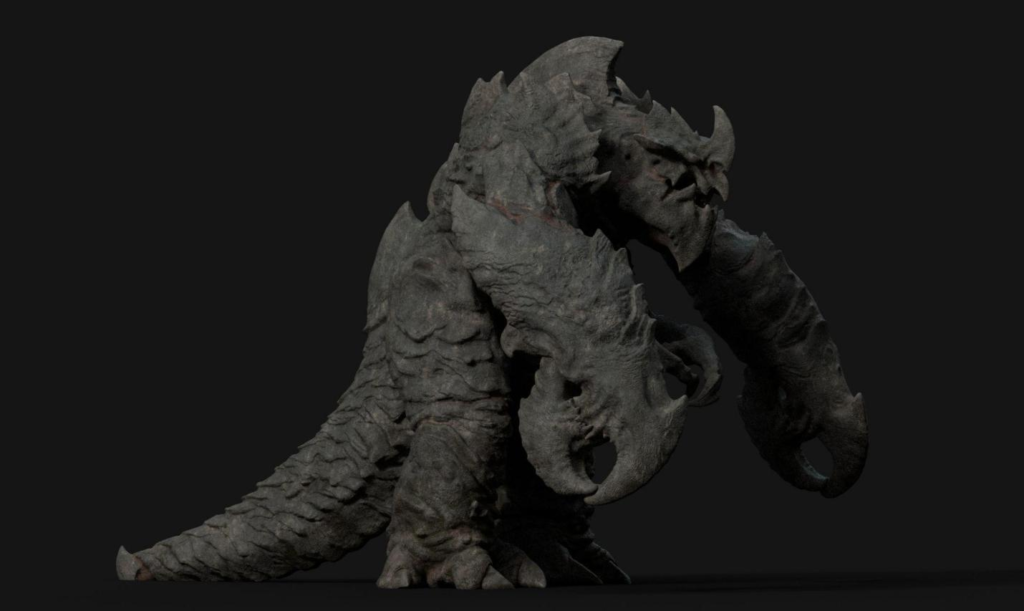 ---
You will get a 10% discount if you sign up for the course now!
Coupon code ↓↓↓↓
blog10
When you click to purchase, you need to copy and paste the above coupon code into the "Apply Coupon" and click the "Enter" button.

This is an Intermediate-Level Workshop , Good drawing and painting fundamentals. Intermediate photoshop knowledge, Basic Blender knowledge is necessary.
TIPS: The pre-registration fee $99 value — you save $40!!